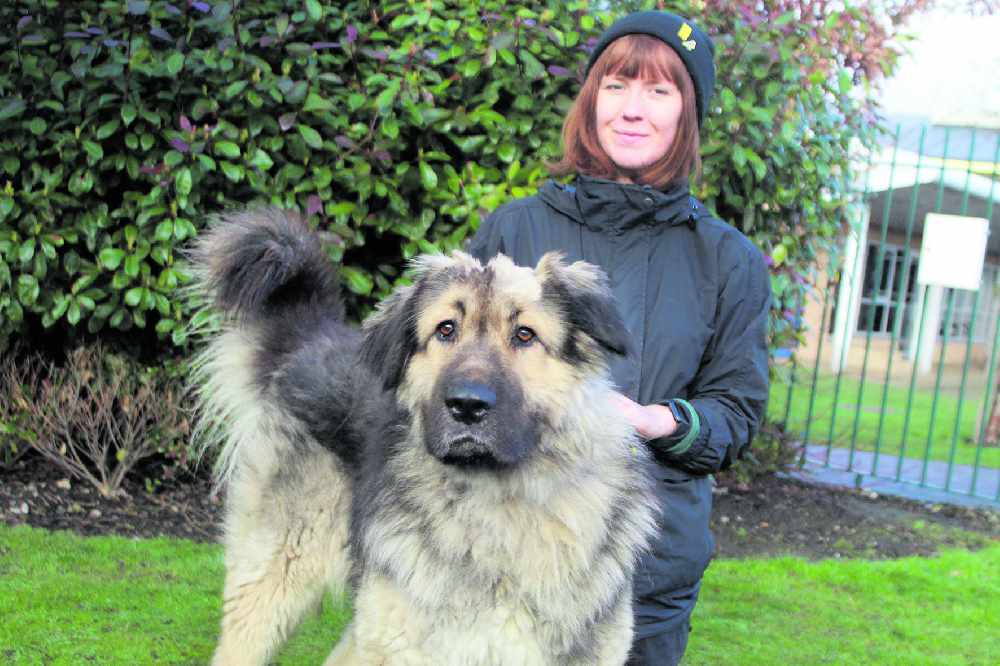 Staff at Dogs Trust Manchester are looking for a home for a dog tied to the railings of the rehoming centre and left during the night.
Staff were shocked to find the Caucasian Shepherd tied up outside the entrance to the Denton-based centre when they arrived to open up at around 6.30am one morning.
Claire Lavin, assistant manager at Dogs Trust Manchester, said: "This is the first time this has happened since we opened in 2014 and it was really upsetting and such a shock.
"He was tied up with his lead but he is a big, strong dog and we are just very lucky that he hadn't managed to pull himself free."
Nobody has come forward to claim the hound, named Oscar, who is two years old.
So the centre are appealing for a new and loving home for him with an active family, adding that he could happily live with children aged 14 and over.
Claire added: "Oscar is really friendly and greets us with a waggy tail every day! He loves getting out and about so we are looking for an active family and also a family who are willing to continue with his training as he still has lots to learn, including walking nicely on the lead rather than trying to get everywhere as quickly as possible!
"He is full of fun and we really hope that after the tough start he has had to 2020, he will very soon be settled in his new home."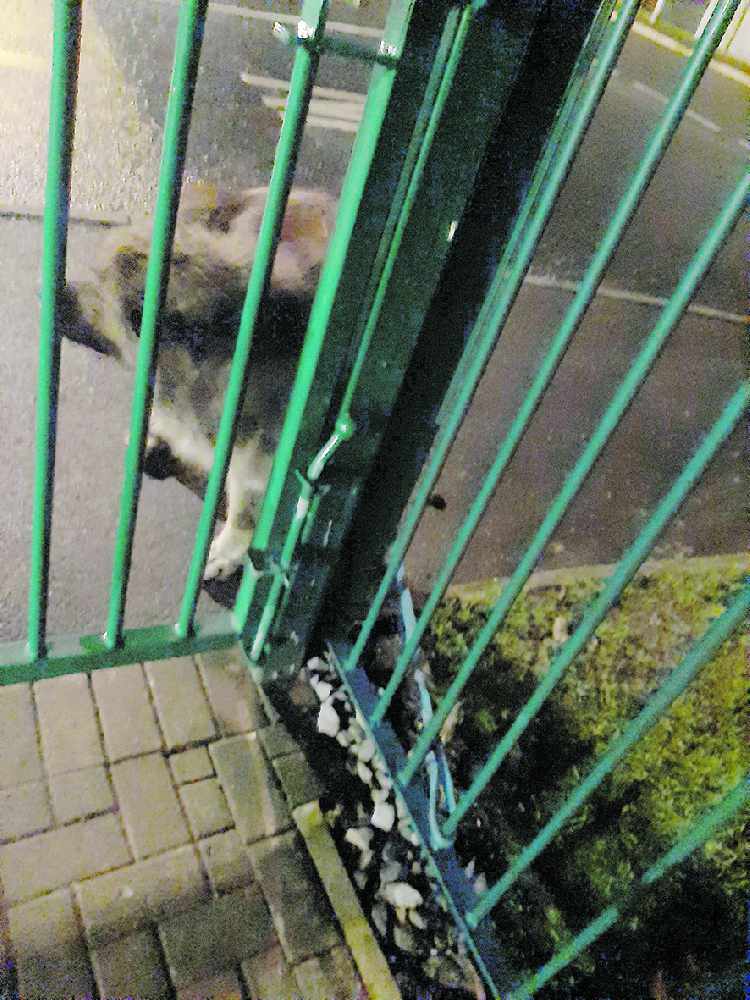 DUMPED: A sorry looking Oscar left at the gates to the Trust.
On average, Dogs Trust receives one call every six minutes from people wanting to give up their dog.
Claire added: "We would encourage anyone thinking of getting a dog to do their research and make sure they're ready for the commitment before taking one on.
"People have to give up their dogs for all sorts of unavoidable reasons and if that's the case, we would ask people to contact a rescue centre.
"That way we can find out as much as possible about the dog which helps us find them their ideal home as quickly as possible, and of course it means we can avoid unnecessary suffering and distress to the dog."
If you think Oscar could be the perfect match for you, please call the centre on 0161 470 1042, or visit the centre at Parkway, Denton.
You can also find out more at www.dogstrust.org.uk
Main image:
LOOKING FOR LOVE: Oscar with canine carer Stephanie Massaglia who found him tied to the railings, and above, enjoying a stretch around the grounds.