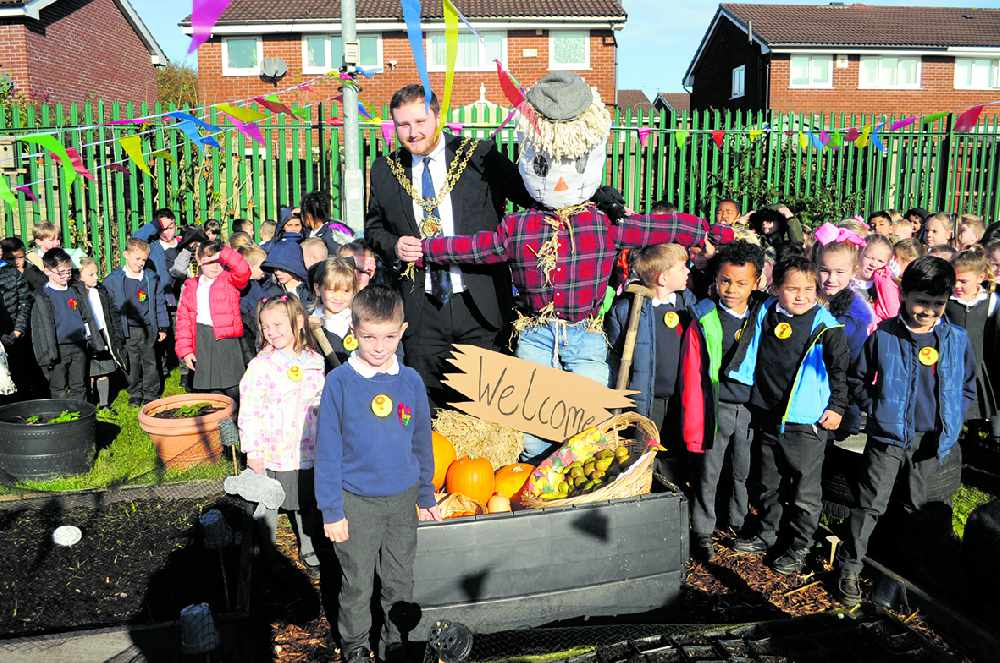 Aldwyn Primary School in Audenshaw is celebrating the completion of an allotment on their grounds. 
The allotment was built as a project to involve children of all ages throughout the school year.
Teacher Tina Eastwood said: "This is an exciting new venture for the school and the children have absolutely loved being involved.
"We strongly believe in the benefits of the outdoors, fresh air and hands-on working, not all children are academic and find it harder to sit still in and pay attention in lessons so the allotment is a way for those children to shine at something too."
So far the children have planted onions, garlic, strawberries and raspberries alongside potting more than 100 spring bulbs of daffodils, hyacinths and tulips.
"The plan is that they will be sold in a sale next spring to invite the local community to come in and see what has been achieved so far," added Mrs Eastwood.
"The older children have added their own personal touch to the allotment by building a bird box. Overall the community of the school has shone through during this whole time.
"The wonderful thing that we have noticed is that the allotment has brought together children who wouldn't normally engage with each other."
The allotment is a whole school project and both the staff and children can not wait to grow and expand on it next year.
Main image:
WOW DOES OUR GARDEN GROW: Children welcome the Mayor of Tameside Cllr Leigh Drennan.