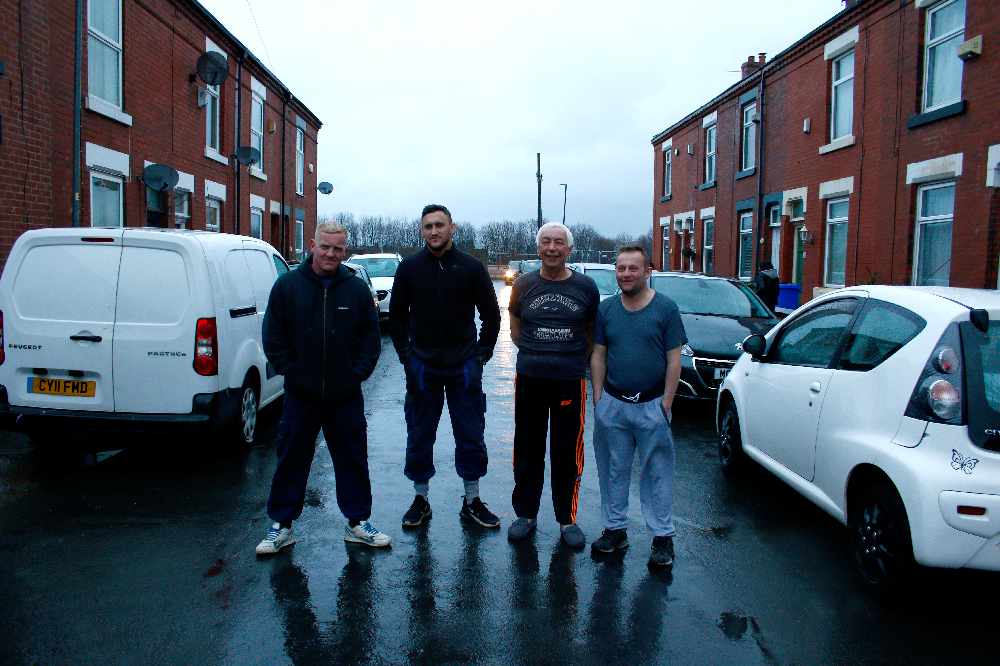 A group of residents say they have been left unable to park outside their own homes, following the opening of the new Tameside Wellness Centre in Denton.
The new multi-million pound state-of-the-art centre opened at the start of the month.
However, residents living just around the corner on Lime Grove, Denton, say they have been blighted by inconsiderate people parking outside their homes since the opening.
Some residents say they are now choosing to leave their cars outside their own homes whilst going out and about themselves, just to keep their parking spaces.
Michael Jurkevizius, who moved in to the street just before Christmas, said: "Every day there are new cars on the street - every day. There cars on there I've not even seen before. If my wife and I go out, it's hit and miss if we can get a space when we come back. You either have to walk or get the bus or you won't get a space."
His neighbour, Phil France, added: "If someone takes their kids to school they can't get a parking place when they get back."
It's not only parking that's the problem. The residents say that with most of the road being taken up by parked cars, bin lorries have been unable to service the street leaving rubbish piling up.
The residents say problems first began during the construction of the Wellness Centre when builders might block the roads but they say the problem is now worse than ever.
The new Wellness centre has car parking spaces for 109 cars on its pay and display car park. It costs £1 for three hours parking, although users of the centre are eligible for a refund.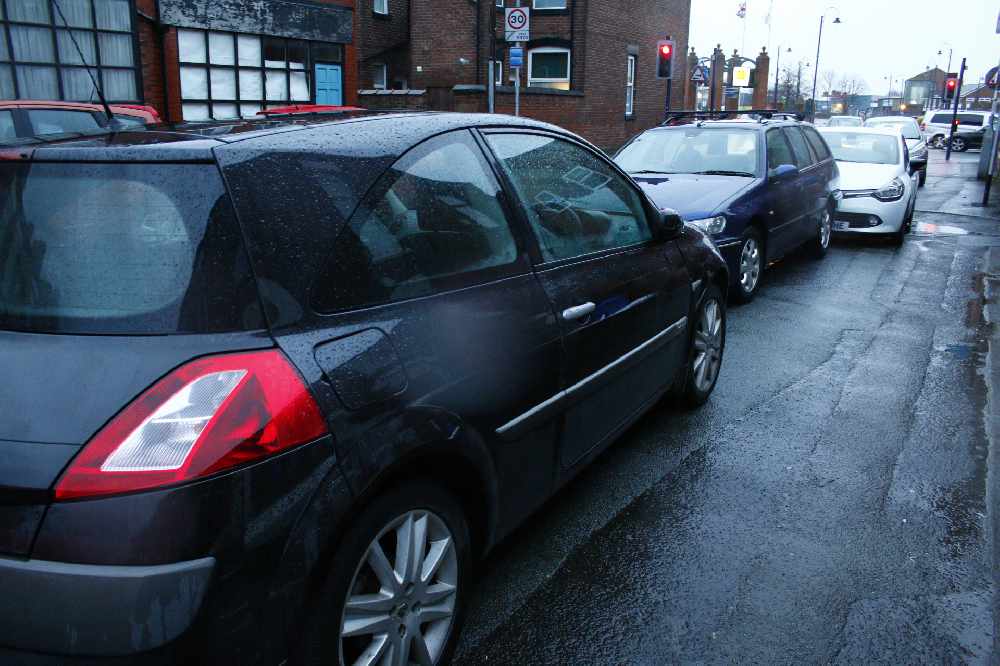 Tameside Council say the new car park replaces the one at the previous Active Denton where there were only 12 available spaces.
They also said that changes to the car park are to encourage people to use public transport, cycle or walk.
In a statement a spokesperson for the council said: "Car parking charges are needed to encourage people to use public transport, cycle or walk and help tackle congestion, pollution and encourage residents to be more active. The site has secure cycle storage and is well served by a number of bus routes.
"The more vehicles we can discourage from being driven, the cleaner the air we all breathe and the healthier the environment we live in, as befits the ethos of a wellness centre.
"As a town centre site, the charges will also prevent users of other car parks from filling the centre's car park for free.
"The parking system is managed and regulated by Tameside Council to ensure sufficient parking places for visitors to the site, with the income used to offset the cost of managing and monitoring the site."
Residents say they want a permit system brought in to ensure that only residents are parking on the roads, but Tameside Council say that they surveyed the area last year and couldn't raise enough support.
A council spokesperson said: "A consultation was held last September with residents in Annan Street and Lime Grove, Denton, over a residential parking scheme, but not enough residents responded in favour to allow it to be introduced.
"A scheme to amend waiting restrictions and traffic directions was agreed at Speakers Panel in January, where it was also agreed to re-consult residents over the residential parking scheme.
"A sufficient number of residents responded in favour and a report will now be submitted to a Speakers Panel for a decision. If approved application forms and permits will be issued and street signs erected."
Main image:
SPEAKING OUT: Those living along Denton's Lime Grove say they are unable to park outside their own homes - but an answer could be around the corner if a residential parking scheme is approved at a Tameside Council Speakers Panel meeting.