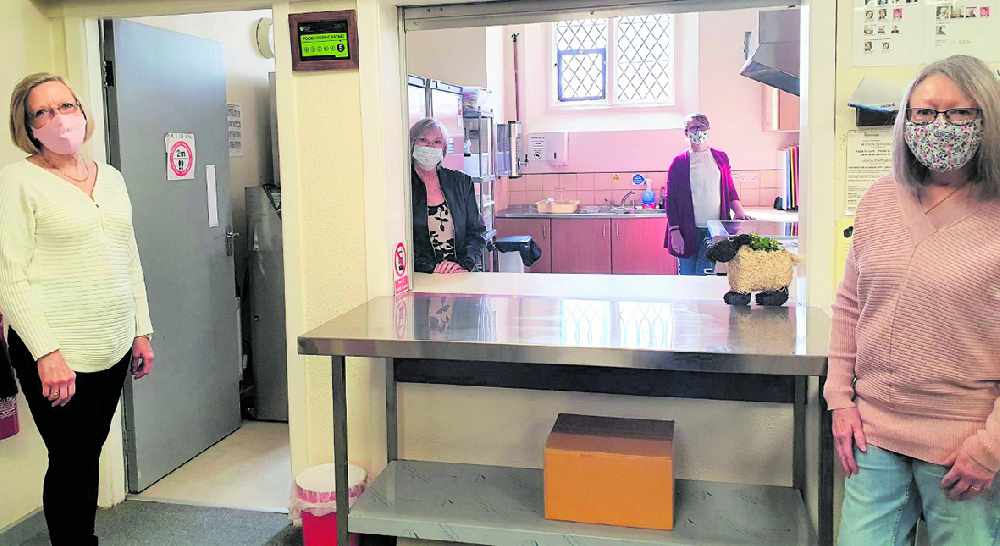 Busy Stalybridge parishioners are celebrating the upgrade of their church kitchen facilities, thanks to encouragement and a grant from the Ridge Hill Big Local.
The upgrade at St George's has included a lighting and electrical upgrade, water heater, installation of a professional catering standard fridge, freezer and cooker, as well as pans, utensils, storage and other equipment.
The project began after the church was approached by residents of Ridge Hill who suggested the use of the facility to cook meals for the elderly and housebound, but the facilities needed improvement.
The church worked together with residents and the Big Local to find out what was needed, leaving the church members very happy with the result.
The meal delivery project, which was the impetus for the project 'George's Kitchen,' is set to be up and running soon.
The Revd Penny Warner, vicar of St George's Church, said: "The upgrade will make the church kitchen an asset to the church and to the community.
"In the months and years to come, we will be able to develop community activities, host lunches and cookery clubs and provide a high standard facility for hire.
"We are grateful to residents and church members for their ideas and encouragement in this project and to all who have been involved and who have supported and guided along the way."
The kitchen upgrade was completed in February and has since undergone a food hygiene inspection. Church members were delighted that the kitchen was awarded a level 5 rating.
Revd Penny said: "Sharing food is such an important part of community life in church and beyond. We are looking forward to the kitchen being up and running and back in use when permitted.
"We always welcome enquires from groups wishing to hire the community rooms at St George's (Covid regulations permitting) and are pleased to now be able to offer a high standard kitchen too."