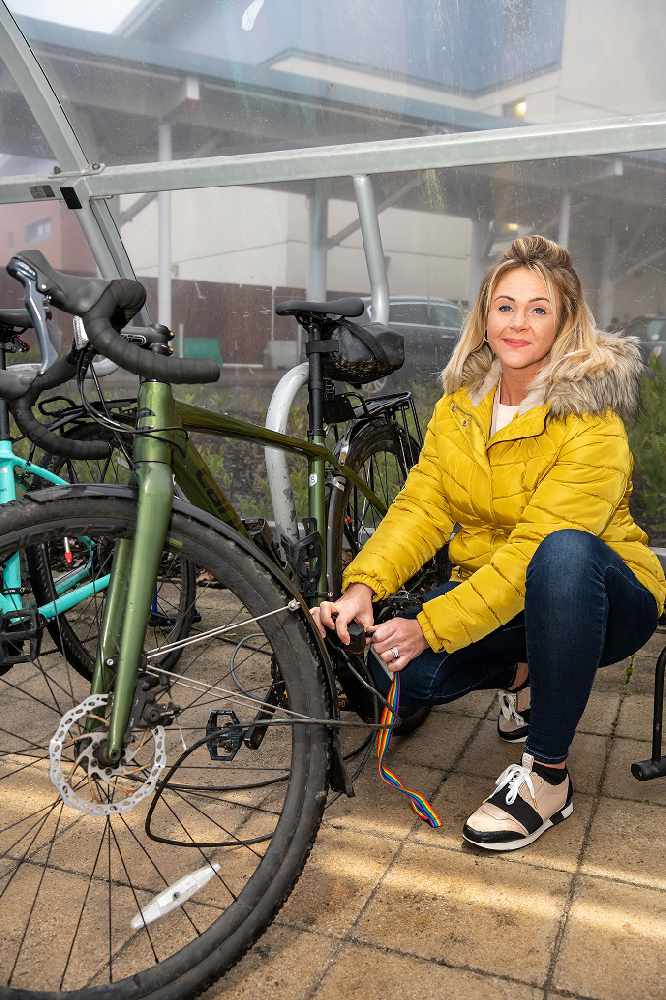 Tameside residents are being urged to take advantage of the ideal time to get walking or cycling - in order to boost their own health and the environment.
Cycle to Work Day takes place on 6 August and people are being encouraged to use it as an opportunity to join the "cycling revolution" in the borough.
People can sign up with Facebook, Strava or by entering their details and then connect a smartphone app so they can log their rides. For details, search Cycle to Work Day or visit http://www.cycletoworkday.org/.
During lockdown, roads were quieter and streets safer as people stayed at home to prevent the spread of coronavirus.
Bike sales rose and continue to do so in Tameside as people choose cycling and walking as a way to keep physically and mentally active.
Since the government announced the easing of restrictions, more people in Tameside have continued to cycle or walk before using public transport.
Not only is it helping to control the spread of the virus and keep people safe, it is also helping to reduce pollution levels, protect the environment and reduce traffic on the roads.
More people are being encouraged to take advantage of the large open spaces, countryside and miles of trails and footpaths throughout Tameside by walking or cycling - from the 32 mile Tameside Trail that passes through each of the nine towns to shorter routes that take in the river valleys and hilltops.
Cllr Allison Gwynne, Tameside Council Executive Member for Neighbourhood Services, said: "We want to create a genuine culture of walking and cycling in Tameside so that it becomes the natural choice for as many short trips as possible.
"In Tameside, it is estimated that we spend £26m per annum in avoidable costs to the health system. This is due to treating people for illnesses that could have been prevented if people were more physically active.
"When you couple that with the fact that 30 per cent of trips under 1km in Greater Manchester are made by car, the equivalent of 15 minutes walking or four minutes cycling, the benefits and need for an improved system becomes instantly clear.
"Not only is walking and cycling good for our health and will reduce pressures on our services, but it reduces congestion and improves air quality too. The Council has been successful in securing funds to deliver new walking and cycling infrastructure."
More information about cycling and walking routes in Tameside can be found at https://www.tameside.gov.uk/walkingandcycling.
People can also share their Cycle to Work Day photos and comments on social media on the day using the hashtags #CYCLETOWORKDAY #CommuteSmart #ChooseCycling