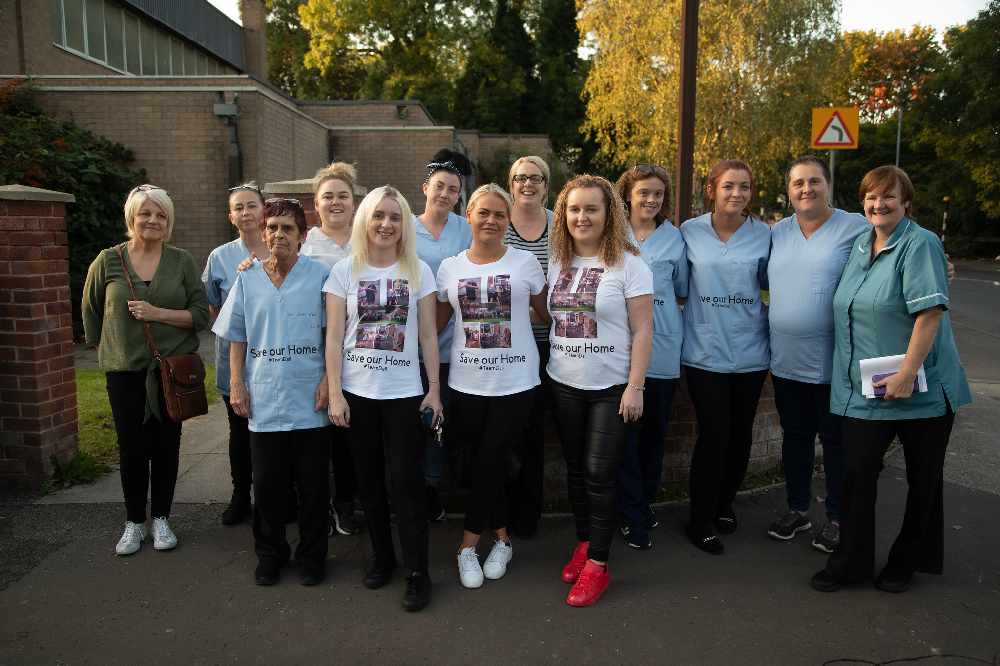 There was a defiant message from staff, families and local residents at a public meeting in Gorton last night as they battle to save a local care home.
Staff and residents at The Dell were told on Tuesday that the home would close on November 29 with staff being given their notice and the 32 residents told they'd be relocated.
The service is run by Community Integrated Care and the building is owned by Manchester City Council, but they've decided the building is "no longer fit for purpose".
At the meeting last night, the families of The Dell's residents claimed that was just an excuse for a land grab. Staff pointed out that the Care Quality Commission rated The Dell as 'Good' in March and found no fault with the building.
Deborah Morgan, whose mother has been at The Dell since April, said: "If I felt the building was unsafe then my mum wouldn't have gone there.
"I was completely shocked when I heard the news. My mum's only been there since April and she's just beginning to settle in. She lives with dementia but she's also got kidney cancer and a few other issues. To move her again to somewhere else she doesn't know; I dread to think what would happen to her."
Ian Wood, whose mum also lives at The Dell, added: "The building isn't in as bad a condition as they say it is. I think has all been done underhand because CIC and the Council have discussed this without informing staff, the families or local councillors. It's all been done and dusted with no consultation."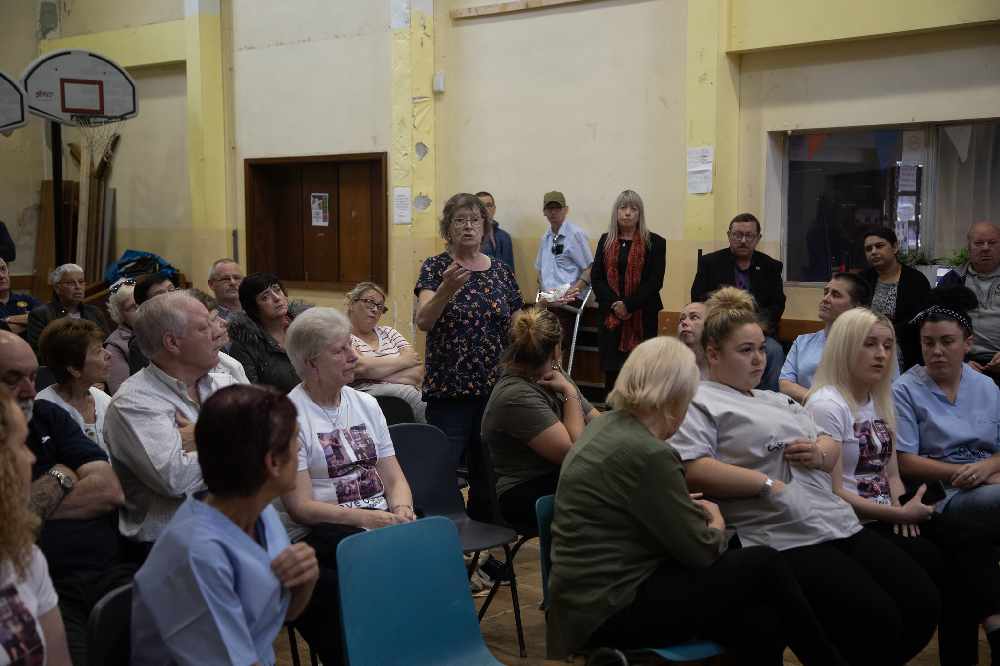 Since the decision to close The Dell was announced, staff have been inundated with offers from local tradesmen to fix any problems the council might have with the building.
Explaining the decision, Bernadette Enright, Manchester City Councils' Executive Director of Adult Social Service, said: "Our priority is always the high quality care of our residents and although Community Integrated Care provide a very good standard of care by Care Quality Commission standards, the Dell Care Home building itself is no longer fit for purpose to deliver the level of support and care that we expect, especially to those residents with complex needs.
"After much deliberation and conversation with Community Integrated Care to find a long-term future for the building, they have made the difficult decision to close the home and have given us notice that the proposed date for closure will be 29 November.
"Our focus now is to support the remaining residents over the next few weeks with options to move their care to another home, and we, along with staff from Community Integrated Care, will work closely with their families to make the transition as smooth as possible."
But everyone gathered at The Oasis Centre for last night's meeting vowed to ensure that transition won't be necessary, even threatening to occupy The Dell to prevent its closure.
Amelia Huxtable, manager at The Dell, says the home has been "buzzing" since they were told of the decision.
She said: "We've started petitions and we've been all over the press. We don't feel sorry for ourselves, we don't do that. We've got fight and we've got spirit. These girls are family and those residents are our family. We fight like family but we love like family. We're not going to roll over."
Gorton and Abbey Hey councillor Julie Reid, who taught health and social care at Ashton Sixth Form, told last night's meeting that she will not accept the decision to close The Dell.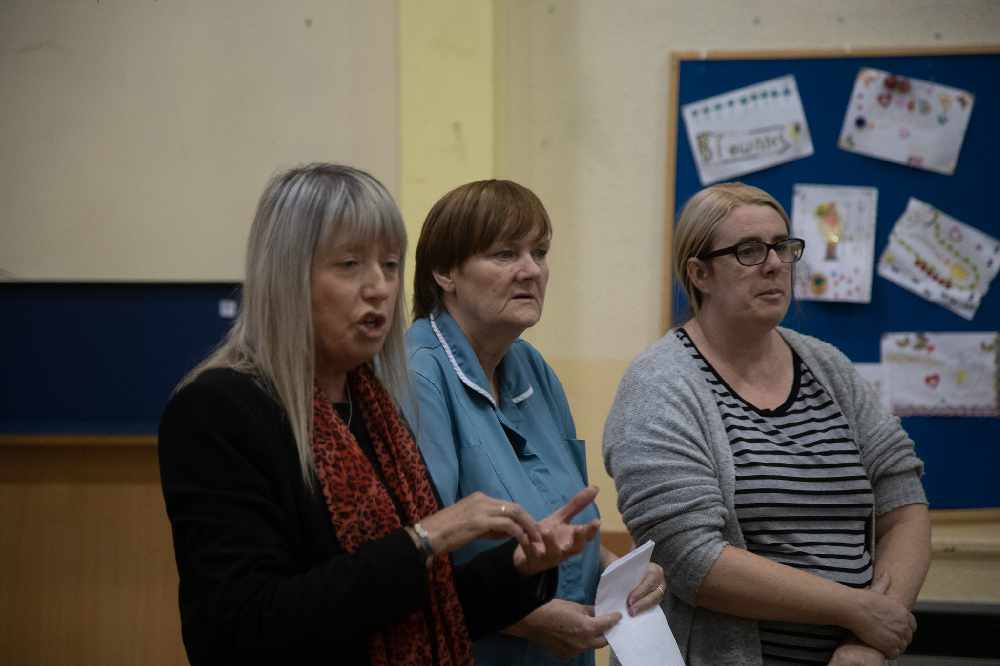 "As far as I'm concerned, it's not happening," she said. "My auntie Nelly was in there and it is a real home with caring staff. I taught Katie, one of the members of staff. My values have gone onto her and the staff so there is no way I'm allowing it to shut.
"The Dell is a community but CIC wants to send everyone off into different homes where they don't know anybody and don't know the staff. The staff and those residents know each other and it is there home. It's a small community and as far as I'm concerned, I'm not willing to accept it."
An online petition against the closure - www.change.org/p/manchester-city-council-save-the-dell-care-home - has attracted more than 2500 signatures, with hundreds more signing a paper copy. Cllr Reid says she'll deliver the petition to Manchester City Council leader, Sir Richard Leese, and call a meeting with CIC's top dogs.
Manchester Gorton MP Afzal Khan is also calling for a meeting with CIC. "I know for residents, families, staff and the wider Gorton community this is disappointing news and I share the concerns of my constituents. I have written to the operators, Community Integrated Care, to express these concerns and to ask them to reconsider this decision.
"I have also called for a meeting between CIC, representatives of the community at The Dell, local councillors and I. I hope, working together, a plan for the future of The Dell can be found."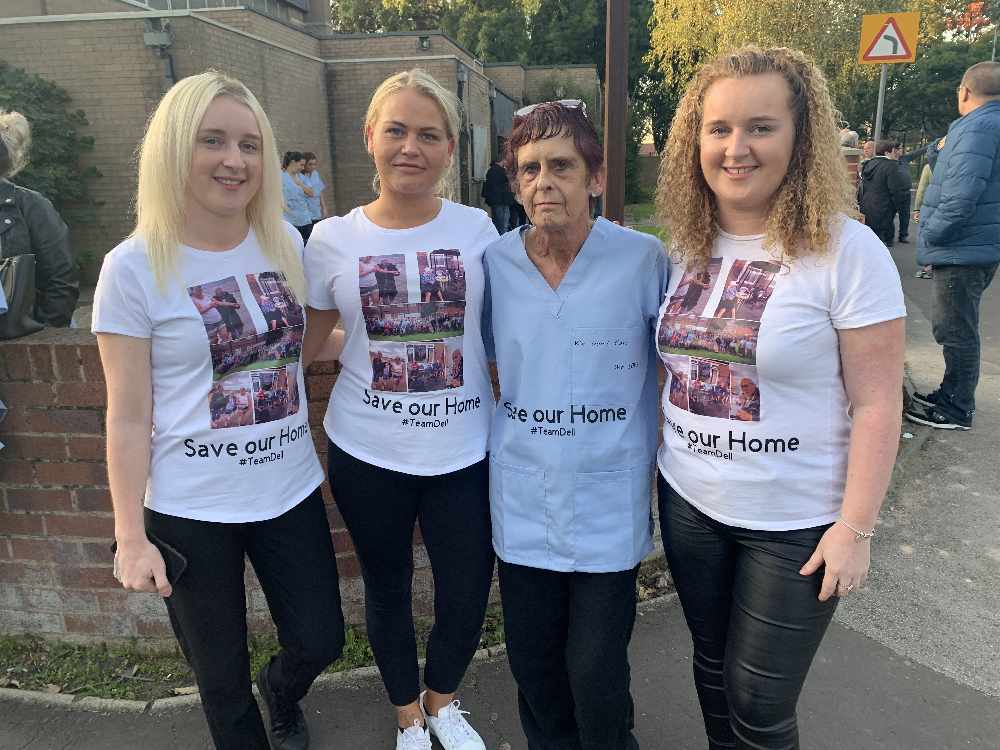 Mark Adams, Chief Executive Officer at Community Integrated Care, said: "Community Integrated Care has been proud to provide support at The Dell for more than a decade. However, the home is now over 30 years old and has reached the end of its natural lifespan.
"The dementia care sector now supports people with incredibly complex needs, and this home was not built for that purpose. Whilst the home has a dedicated and caring staff team, it is constrained by a lack of accessible features and a need for significant repair and renovation. Unfortunately, it cannot fully meet the needs or expectations of modern dementia care for residents.
"As a result, referrals into the home have sharply declined in recent years, requiring Community Integrated Care to subsidise the home at the cost of more than £100,000 over the last 3 years – this is clearly unsustainable in the long term.
"We have worked closely with Manchester City Council to identify any possible alternatives to this situation, but there are no realistic options to sustain a care home of this age. In the coming year, the home will require a significant investment in repairs, without delivering any real modernisation – we recognise the challenges to Manchester City Council in making this investment in a home that was built for another era.
"It goes without saying that Community integrated Care feels enormous compassion for everyone affected by this difficult situation. Our absolute priority now is to support residents, families and colleagues through this difficult process. We will do everything possible to plan a successful transfer to other local care homes, working with our partners at Manchester City Council. We will also be providing every colleague with specialist HR support and seeking alternative recruitment opportunities within our other care services."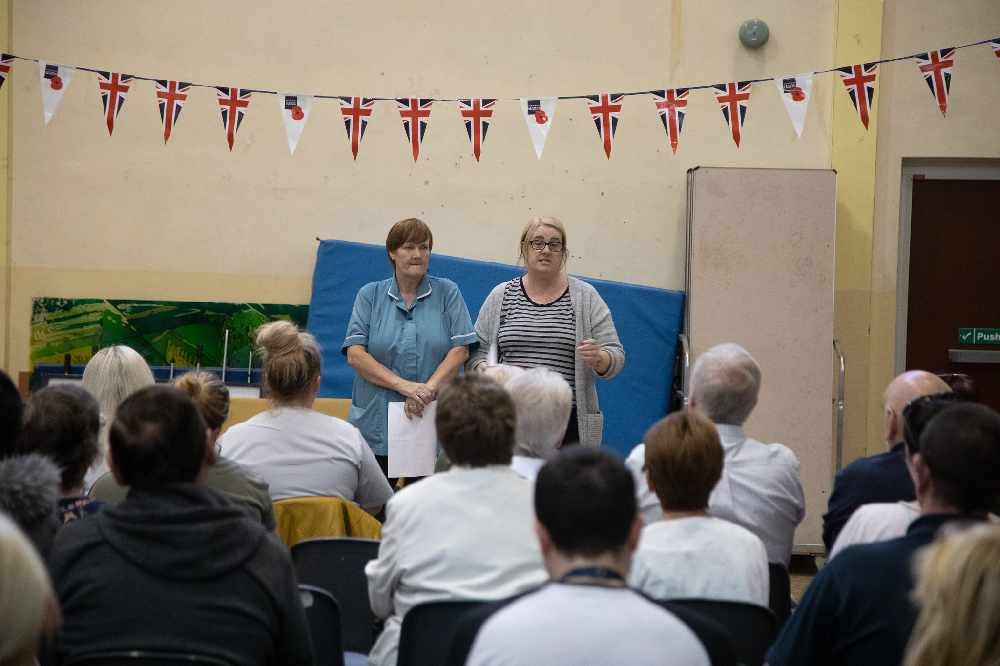 Pauline Partridge, from Droylsden, regularly fundraises for The Dell's entertainment and days out as a thank you for changing her life.
Her mother celebrated her 98th birthday at The Dell on Tuesday with a party and Pauline says she's prepared to do anything to save the home.
"I must admit, I was heartbroken," Pauline said of the day her mum moved into The Dell in February. "I thought I'd let her down. I was so gutted that I couldn't come in to see her the next day because I couldn't stop crying.
"But over the months I've watched these girls and I wouldn't want my mum to be anywhere else at all. I couldn't see my mum's life without them, they are so good.
"My life virtually stopped but now I know I can leave my mum in the care of these girls. I trust them that much. They've given me my life back. I'll go and sit in if I have to. I'm prepared to do anything to help."
The families and staff will be holding weekly public meetings at the Oasis Centre in Gorton, from 6.30pm every Thursday, to keep residents updated with the fight to save The Dell. "