The Anthony Seddon Fund has been delivering a packed week of awareness activities across the area in support of Mental Health Awareness Week.
Although the charity's Ashton base is currently closed because of the coronavirus crisis, help is still available.
The Anthony Seddon Fund was established by Donna Thomas and her husband Brian in June 2014 after the death of their son, Anthony, to offer support for those with mental health issues in Tameside.
Fundraiser Angie Wild has been out and about in a voluntary capacity to record how some of the charity's other volunteers and supporters have been helping to raise awareness about the Fund's work and of the week itself.
Events - all conducted within current Covid safety guidance - have included Jason (AKA The Prince) singing his heart out in the bandstand in Denton (pictured below); The Hideaway Lounge & Seraphina Centre providing afternoon teas; talks about PTSD, plus the creation of face masks. Orders are already pouring in as well as donations - all being used to continue to support the excellent support the charity is offering during the pandemic.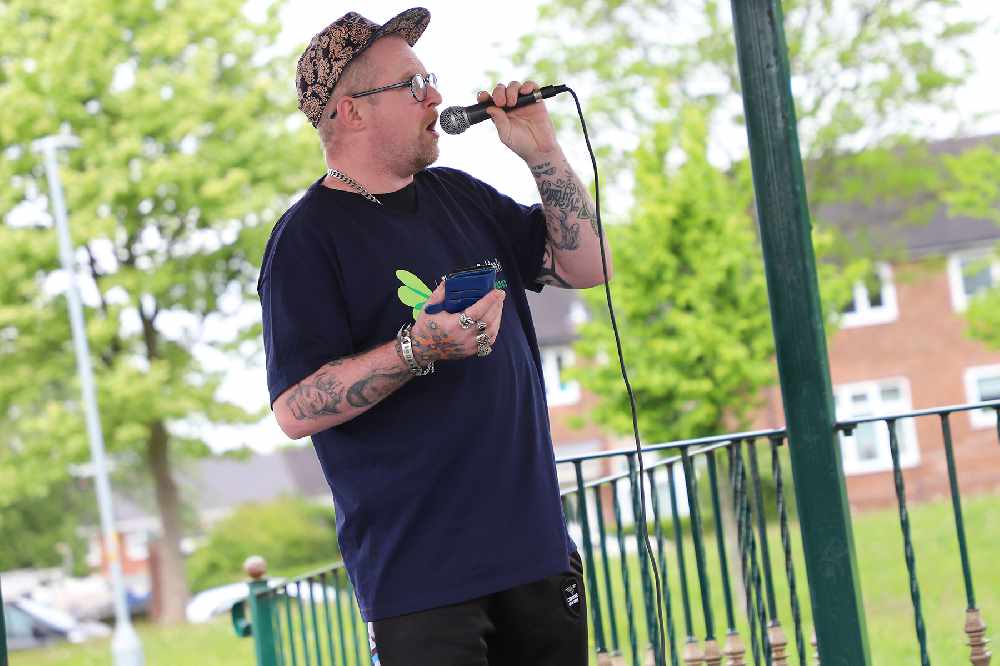 Gail Duffy, of the Butterfly Transformation Effect, has also put a meditation programme together on kindness and the support she's offering for our charity.
Events and talks have been live streamed on Facebook.
Meanwhile, The Anthony Seddon Fund is providing food parcels, including cooked meals if required, to people's homes, targeting people in isolation or those struggling financially.
At the same time, they are checking on people's wellbeing, offering support via phone calls and helping with shopping and prescriptions.
The people the charity are supporting include those referred by mental health teams, refugees and people with physical and/or mental issues.
Former British Army soldier William Mahaffey (pictured below), from Audenshaw - who raised over £2,600 for the NHS by completing a 12-hour turbo bike ride in his garden last month and has been delivering bottles of water to Tameside Hospital for staff - has also started volunteering with the charity.
Hear him talk about mental health with Angie Wild in our video at the top of the page.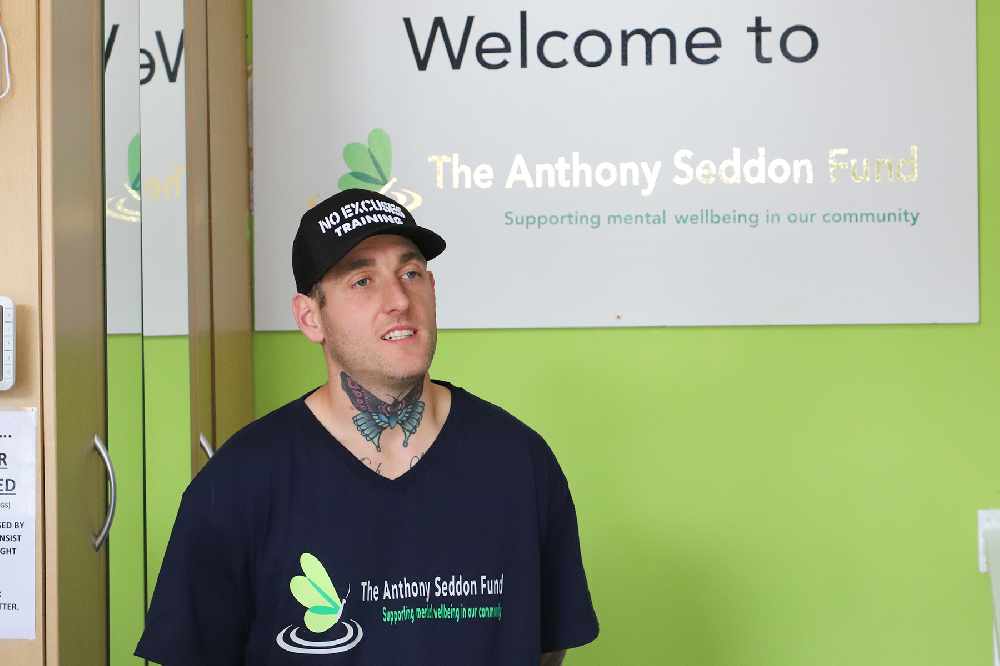 You can contact the Anthony Seddon Fund via office@tasfund.org.uk, on Facebook at www.facebook.com/theanthonyseddonfund or on Twitter @tasfund.
Images and video by Nigel Wood