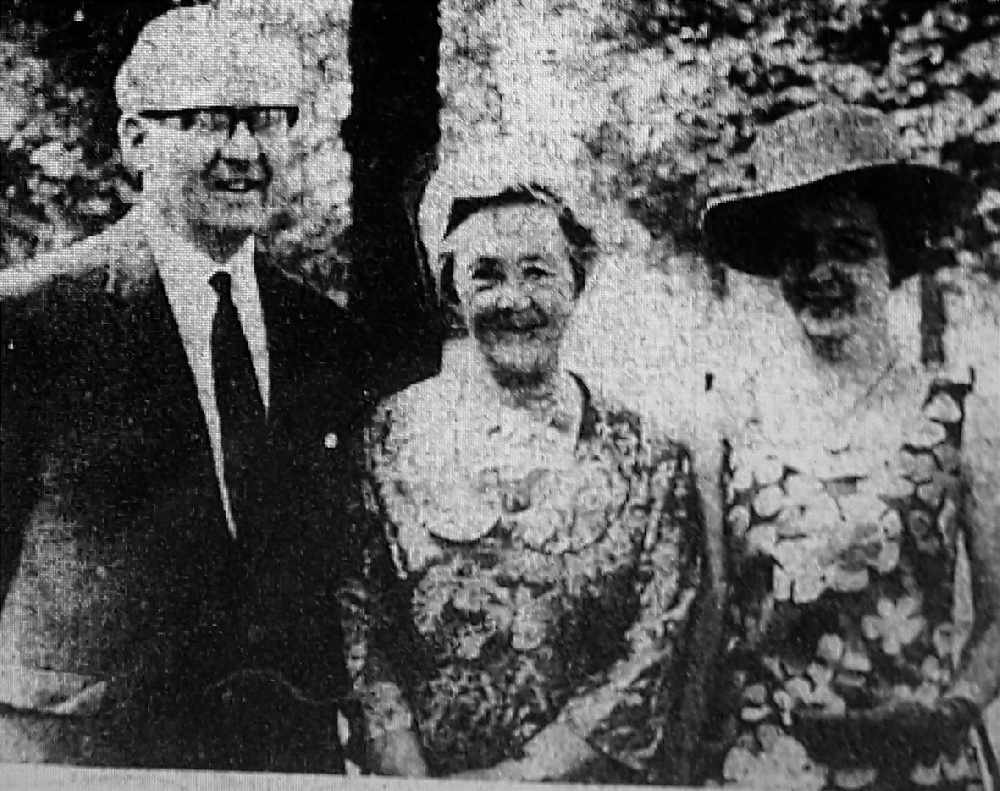 A Hyde councillor added another 'first' to her list of achievements when she was awarded the OBE.
County Councillor Mrs Marjorie Bayes - the town's first female mayor and alderman became the first woman from Hyde to be honoured by Her Majesty the Queen.
Joining her for the ceremony back in 1967 at Buckingham Palace were her husband Mr AW Bayes and daughter Meriel Goddard.
Mrs Bayes, of Joel Lane, Gee Cross, was set for a swift return to the palace the following week as one of a group of Cheshire county councillors invited to a royal garden party.