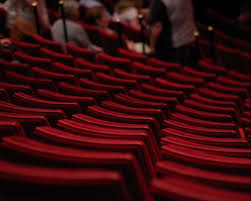 Droylsden Little Theatre's first performance of the season will take place next month.
For six nights from Monday 7 October, the theatre on Castle Close will be hosting John Buchan and Alfred Hitchcock's The 39 Steps.
It's a thriller set in London about an everyman who gets caught in preventing an organisation of spies from stealing military secrets.
The play also has Monty Python influences alongside a big slice of 'whodunnit' and is sure to appeal to all.
Tickets are now on sale and can be bought online at Ticketsource, or by calling the theatre on 0161 370 7713.