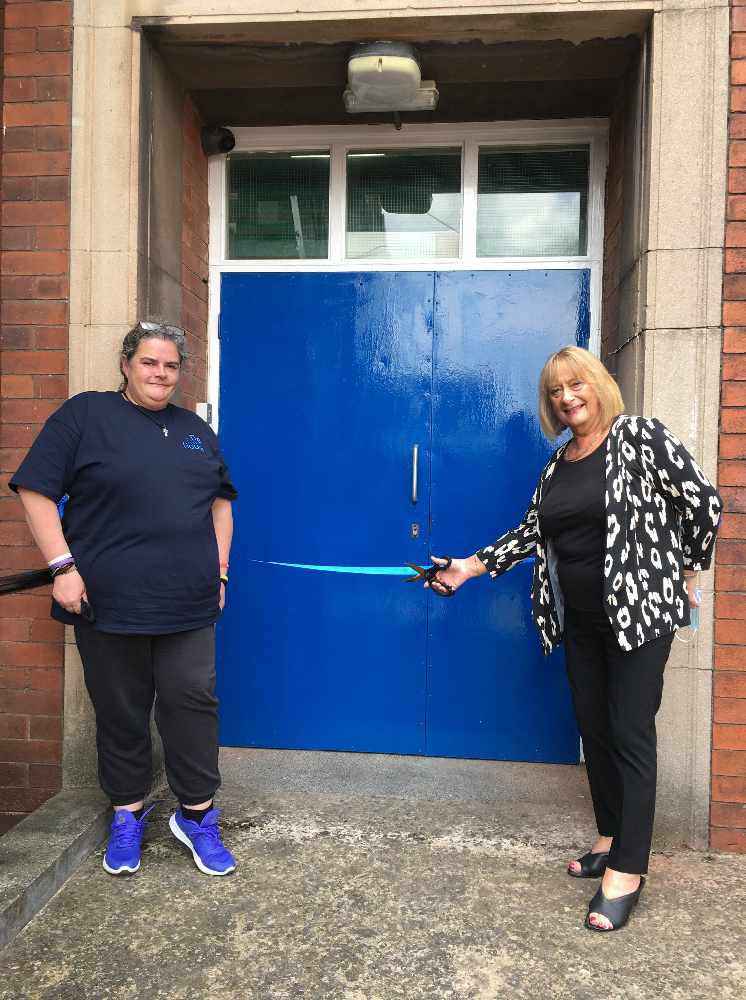 A new facility to support people who are homeless or in crisis has opened its doors in Ashton town centre. 
As well as being an overnight hostel, The Town House will be a community hub, providing wrap around care and support to people who are homeless and/or vulnerable.
It's another measure by Tameside Council's Homelessness Team to tackle rough sleeping in the borough, which has seen a significant drop recently.
Between 2018 and 2019, Tameside recorded the highest percentage drop in rough sleeping in England from 42 down to just five – a reduction of 86 per cent. A rough sleeper count on Thursday 9 July found no-one sleeping rough in Tameside, for the first time in almost 10 years.
The Town House is named after Pauline Town - landlady of The Station Hotel and Pub in Ashton - who has worked tirelessly as a volunteer in partnership with the council to support people rough sleeping.
The new facility - located in the former St Anne's Primary School building next to St Anne's Church on Burlington Street - is set to build on the successful work.
It has also been developed with the help of the Catholic Diocese of Salford and Father Simon Firth, whose support has been described as "extremely valuable".
The first floor of the building has been converted to overnight hostel accommodation, providing a safe and warm temporary sleeping space for anyone who is sleeping rough or at risk of sleeping rough. Evening meals are provided and support staff work with individuals to identify their needs and start to address the issues which have led to their homelessness.
The ground floor of the building, Walsingham House, is a shared space used by the homelessness service, other charitable and voluntary groups and the catholic diocese to offer a range of support measures for people in crisis.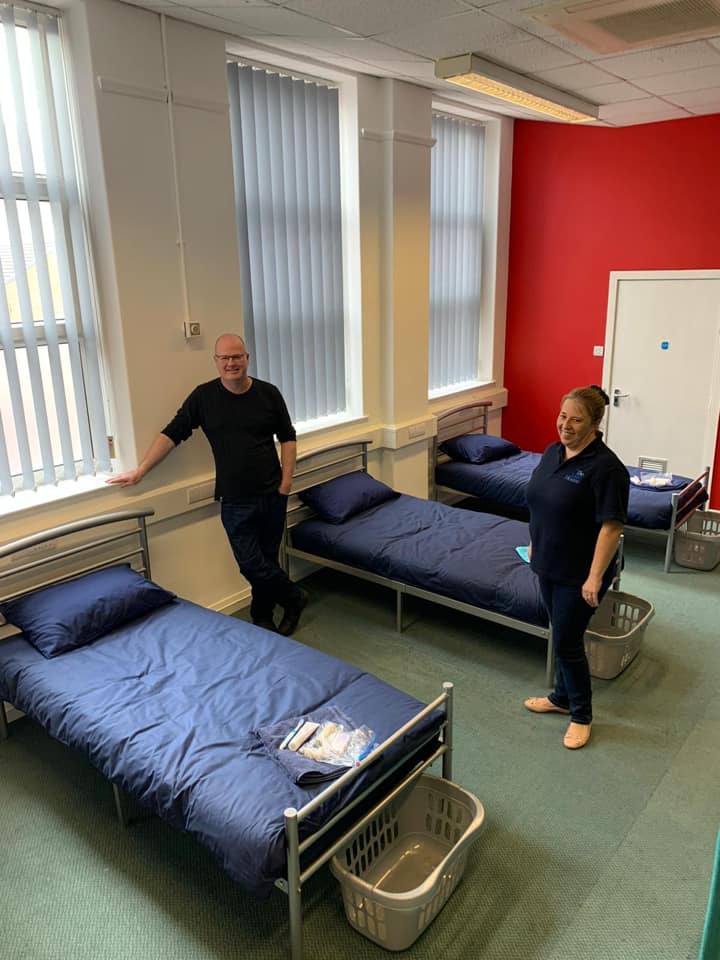 It includes a community café, which provides meals for hostel residents, together with preparation of food parcels and pre-prepared meals for vulnerable people across Tameside. A food and clothing bank will operate from the ground floor and laundry facilities are also available.
The ground floor also contains rooms suitable for counselling, mental and physical health assessments, welfare rights assessments, drug rehabilitation work and other services which require a suitable one-to-one environment.
The building opened up to a small number of residents earlier this week, in line with the current Covid-19 restrictions.
Tameside Council Executive Leader Cllr Brenda Warrington said: "I'm so proud of the work that our Homelessness team and wonderful community partners are doing to successfully support people who find themselves in crisis and sleeping rough in Tameside. Tackling rough sleeping is one of our key priorities as a nurturing community and is great to see these latest figures showing that we are doing exactly just that and supporting people to move forwards onto better lives.
"The Town House is much more than an overnight hostel – it is a community facility offering tailored support, guidance, care, clothing and food to vulnerable people who find themselves in crisis. It is not just a sticking plaster or a temporary solution to supporting someone – it is there to address issues and find sustainable solutions for the long term so people don't go back to being on the streets or back to situations where they are vulnerable.
"The team have already been doing amazing work in this area and this facility will support them to build on this and continue to make a real difference to people's lives and give people who have been in the most desperate of situations hope and a real chance of better futures."
Homelessness and rough sleeping have significantly increased over the past decade, both regionally and nationally as well as locally within Tameside. Government figures show that there were 1768 people sleeping rough in England in 2010, a figure which rose to 4677 by 2018.
Although the figures are much higher in city centre locations, every town and borough in the UK has its own rough sleeping problem – in Tameside, there were seven people rough sleeping across the whole borough in 2012, but this had risen to 42 by 2017.
Rough sleeping was likely to continue to increase in Tameside and across Greater Manchester unless significant action was taken.
There are many reasons why some people end up sleeping rough – poverty, unemployment, drug & alcohol addiction, debt, family breakdowns, mental health and a wide range of other issues can result in our most vulnerable residents being on the street with no prospect of obtaining a place to live or even a bed for the night.
Rough sleepers are also vulnerable to abuse and exploitation and are much more likely to become victims of crime.
The council's Rough Sleeping team offer help with drug and alcohol addiction, mental and physical health problems, welfare rights, domestic abuse, vulnerability and even simple life skills such as cooking and personal hygiene.
Main image:
Pauline Town (left) and Tameside Council leader Cllr Brenda Warrington cut the ribbon to officially open The Town House.