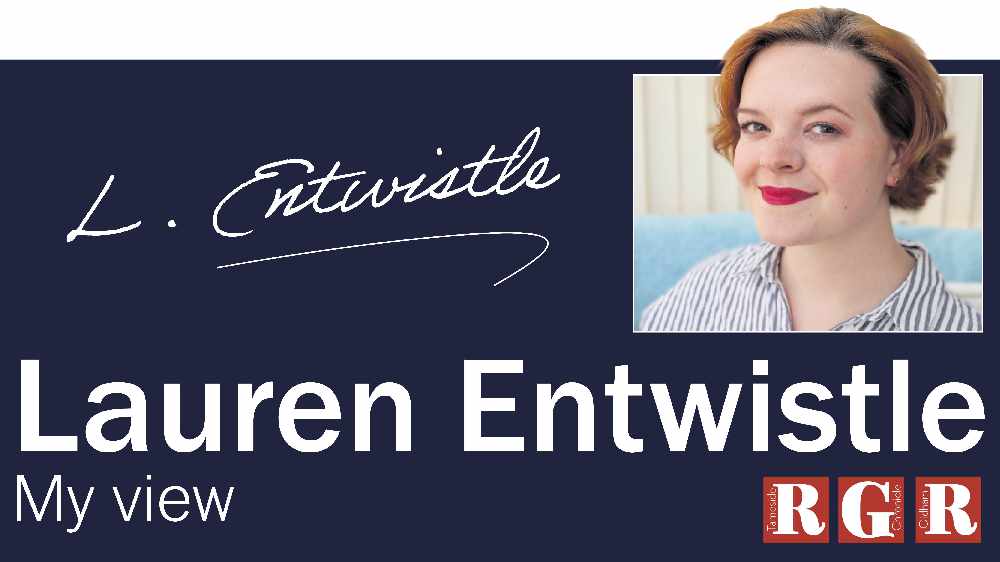 Glossop Chronicle and Tameside Reporter journalist Lauren Entwistle has her own column in the paper giving her opinion on all kinds of subjects. This week, she discusses the importance of looking after your mental health.
The 18th to 24th of May marks Mental Health Awareness week, with this year's observation revolving around the theme of kindness.
The Mental Health Foundation (who have been working within the sector for over 70 years with 'prevention' at the heart of their research) felt that kindness should be emphasised, considering how difficult the implications of Covid-19 have been on those with mental health problems.
I agree. I've spoken at length about my own mental health in the past, within this column and in previous work, and recovery is far from a straight line.
My own history details a long-standing anxiety disorder, which has ebbed and flowed over the years, peppered with long bouts of depression that sprung up following my dad's passing in my late teens. I've been medicated and unmedicated.
It's all very much a work in progress, as the brain is a complicated thing and no two are the same.
Talking therapy works for some and not others, as does prescription medication, yoga, acupuncture, CBT or whirling a birch-branch through a clearing on a full moon. We all have the routines that keep us on our own side of 'alright.'
Anything can prompt a sharp downturn in wellbeing - and to be frank, a global pandemic will certainly do that.
What's been heartening is seeing the sheer amount of kindness that has been dished out between friends, neighbours and even strangers. People reaching out and making sure those they know are particularly vulnerable within isolation are keeping well and within their routines, stocked up with appropriate treatment and are eating, sleeping and keeping well.
Anxious times can be amplified tenfold when we aren't feeling well, and it's no secret that our mental health services are in dire straits, having been underfunded for decades – resulting in poor quality services and long waiting times for treatments. Staff are overstretched and that delay marks an excruciating fine line.
People often say it takes 'a village' to raise a child, but I think it can also be the same for those of us who struggle.
It is important to look out for each other, of course, but that kindness also needs to bring action and reform.