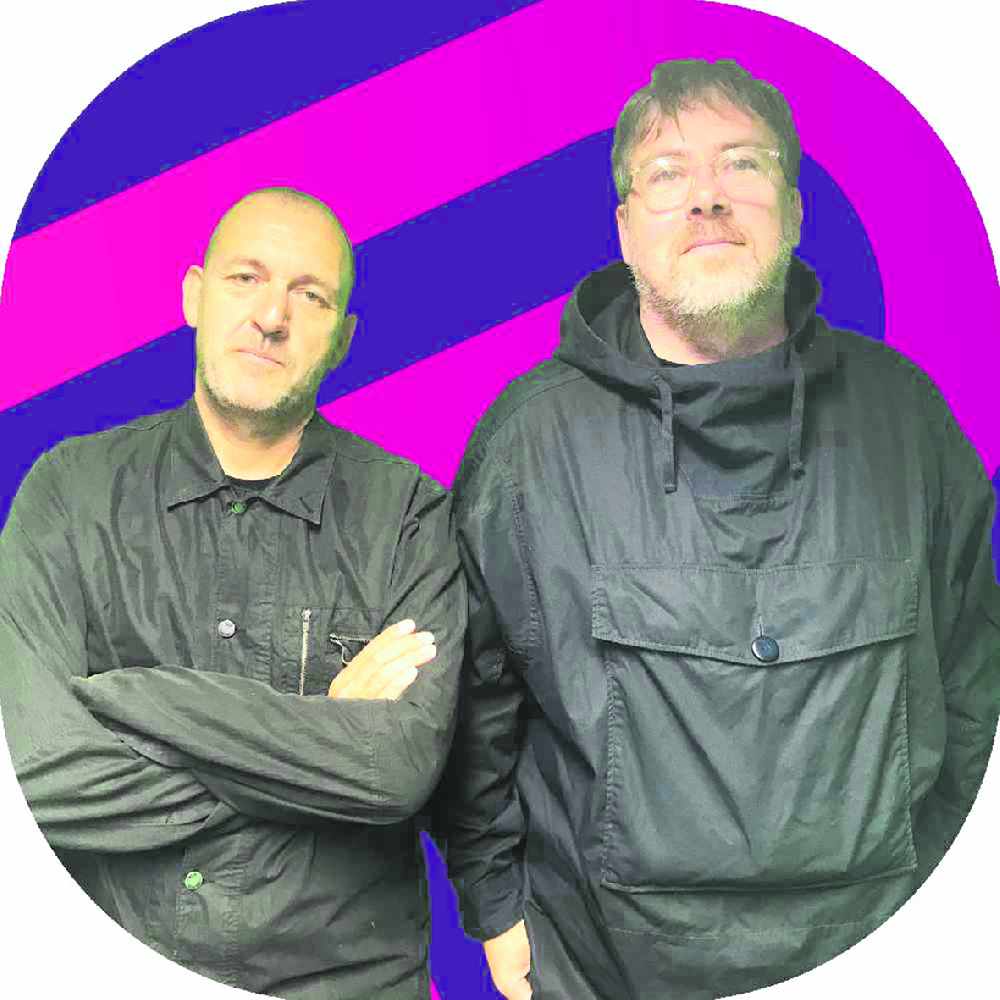 Tune in from 9pm every Sunday on Tameside Radio 103.6FM to catch up with Michael and Neil, but for now read their latest column here...
I've just spent a very tense weekend reading an absolutely terrific new crime thriller written by young author Joseph Knox, True Crime Story.
It's completely original and totally shocking and set in Manchester, just like his previous three novels, Sirens (2017), The Smiling Man (2018) and The Sleepwalker (2019).
Each of those are gritty hard-boiled crime thrillers in a series featuring a flawed Manchester detective Aidan Waits. I wouldn't be at all surprised to see one or all of them made into a film at some point.
True Crime Story is a significant step away from a trusted formula, so you definitely have to give Knox and his publishers credit for breaking away in the name of art.
I do like crime fiction, but I have detected a slew of new entrants into this world from writers who have found the market for what they usually do drying up a bit.
Tony Parsons made a good living writing about plucky single dads, Christopher Brookmyre created the character of Jack Parlabane as a nuisance journalist getting in scrapes. Both now have their names on black edgy covers of books with a much higher body count. In Brookmyre's case, he's just plain old 'Chris' now too.
I always got the sense reading Knox's earlier work that he was more of a literary writer whose agent and publisher had told him that 'death sells' and that there was money in murder and mayhem.
So True Crime Story is almost a big departure in style, but not in location, or in grim content.
It centres on the disappearance of a student from the Owens Park campus in Manchester in 2012 and reads like a transcript of a true-crime podcast, a really booming genre.
It makes you think about all the different ways in which a crime can affect all of the people involved, not just the victim, the criminal and the hero detective who manages to crack the case.
Instead, True Crime Story takes a wide range of different perspectives, supposedly written by an author called Evelyn Mitchell, and for reasons that aren't immediately clear, the involvement of Joseph Knox.
Using a range of voices too is a good device to stretch the abilities of a writer and to keep the reader guessing, which worked so well for former journalist Paula Hawkins and her bestseller, Girl on the Train.
I usually write about music in this column, but there is a really creepy and powerful current running throughout the book.
Before it even starts, on the title pages, there's a tantalising line from the Mogwai song 'R U Still in 2 It?' - saying 'Will you miss me when I'm gone?' Given the story is about a missing girl, then that properly raises the hairs on your neck.
It's not the last time in the sprawling story that the song makes an appearance either. I can't possibly give anything away, but it once again proves something I never tire of repeating on our show, or in this space; the power of music to move you is immense.
You can listen to Michael Taylor and Neil Summers on Music Therapy on Tameside Radio 103.6FM on Sunday evenings from 9pm to 11pm. Click here to subscribe and catch up on previous shows.
Read more from the Tameside Reporter
Click here for more of the latest news
Click here to read the latest edition of the paper online
Click here to find out where you can pick up a copy of the paper