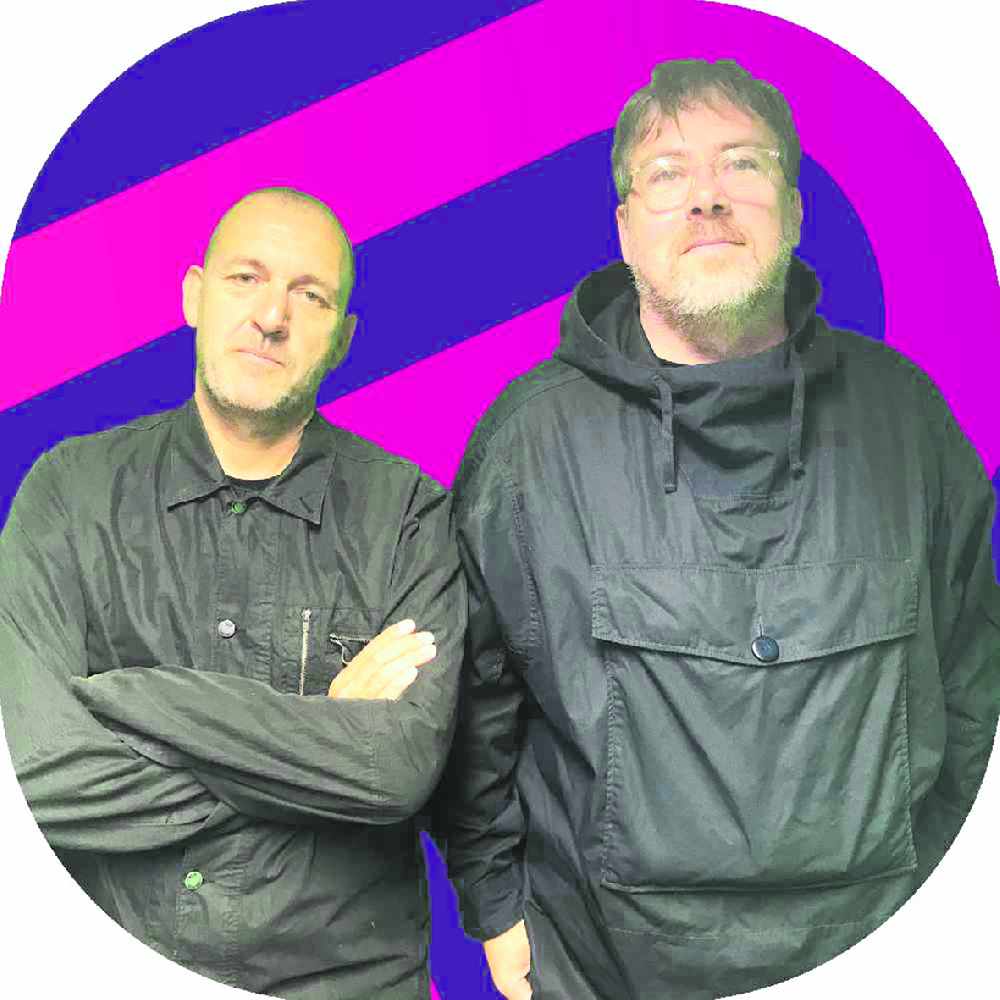 Tune in from 9pm every Sunday on Tameside Radio 103.6FM to catch up with Michael Taylor and Neil Summers. In the meantime, read their latest Tameside Reporter column...
We all need a feel-good lift after what we have all been through over the last couple of years.
And nothing seems to lift the spirits more than a good tale of love and personal happiness.
It's one of the driving themes of the music Neil and I play on our show. A good love song, with yearning, emotion and a sense of comfort and warmth often hits the happy spot.
As avid listeners will know, we also like a good film or TV show. Given the amount of time we've had to spend indoors, we've all rattled through boxed sets, new films and some classic old series.
I even rattled through the attic last week looking for a DVD of Lost in Translation that I thought I still had.
So to scratch that romantic televisual itch me and my wife Rachel binged and thoroughly enjoyed the second season of Modern Love on Amazon Prime.
It's a series of half hour personal stories of love and relationships, with often very well known actors. Anne Hathaway, Dev Patel and Andy Garcia starred in the first season. Even Ed Sheeran makes an appearance.
The first series was great, but if I had one criticism it was that everyone seemed to live in expensive New York apartments and lead very privileged if complicated lives.
Series two is much more diverse, both in the range of the relationships it depicts, and the locations.
There are eight in total, most are set in America, two in Ireland and one in London, though apparently that one was mainly shot on location in Ireland, and it is these three that are the best of them all.
One of the American episodes features two teenagers coming to terms with their emerging attraction and identity.
It's never a comfortable watch to start with, because it features the constant hum of social media, messaging firing from all directions on Instagram and Snapchat, the noise and chaos that must be frying the minds of our young. Very modern love, indeed.
Probably my favourite is Strangers on a (Dublin) Train starring Lucy Boynton and Kit Harington from Game of Thrones.
It is set at the beginning of lockdown in March 2021, when people were scurrying back to safe spaces to spend what they hoped would be a month or two in isolation with family. Harington got a good reception from Irish media for this excellent Dublin accent, which is fair, and it captured the character of modern Ireland.
The added dimension of a lockdown drama is probably something we're going to have to get used to and are probably about to get heartily sick of.
I don't watch the soaps, but as I understand it they were tentative about how they referred to the pandemic and the stages of lockdown. I hope the next wave of films and TV do so in a way that helps us understand each other better and reflect back on what a profound thing has happened. In the meantime, I really recommend Modern Love.
You can listen to Michael Taylor and Neil Summers on Music Therapy on Tameside Radio 103.6FM on Sunday evenings from 9pm to 11pm. Click here to subscribe and catch up on previous shows.
Read more from the Tameside Reporter
Click here for more of the latest news
Click here to read the latest edition of the paper online
Click here to find out where you can pick up a copy of the paper