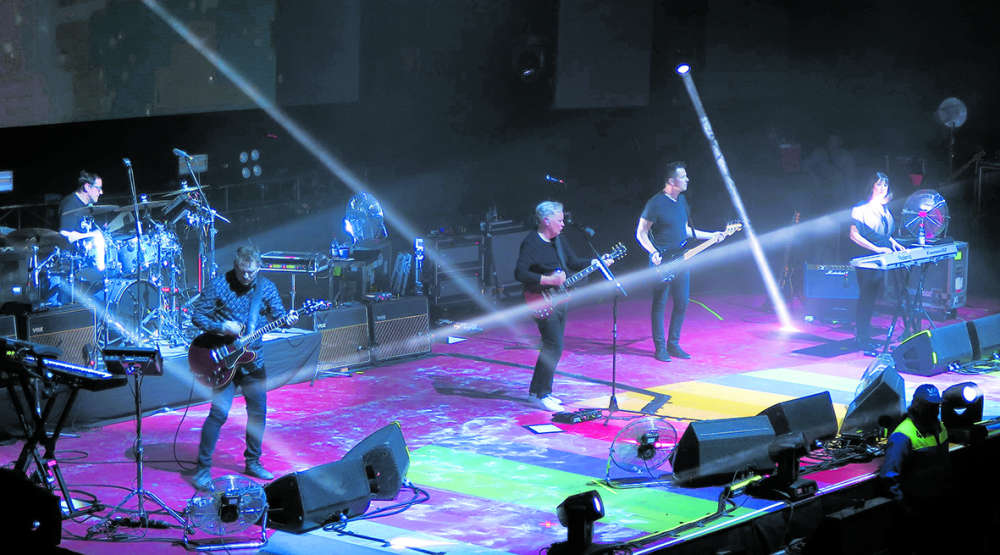 New Order in performance.
Before listening to Michael Taylor and Neil Summers on the Tameside Radio airwaves on Sunday evening during their Music Therapy show, have a read of their latest column for us...
I found myself admitting an uncomfortable truth on air last week. Dance music only really broke through in the western mainstream when white people started embracing it, writes Michael Taylor.
I'd played a beast of a tune - Route 66 by Depeche Mode and The Beatmasters. Obviously it's a cover of the Nat King Cole classic of life along America's old main highway.
But it has a phenomenal range of samples and a driving dance beat running right through it.
It was a b-side of Behind The Wheel in the US and Europe, but was released as a single in its own right in Australia, which is where I heard it for the first time.
When I landed over there in Perth, Australia's most British city, I hustled myself a job as a writer for a music magazine called XPress. I talked up my knowledge and expertise of dance music and clubland. It helped that I had just graduated from university in the most exciting musical city in the world at the time: Madchester.
But while the North of England had exploded with the most significant musical and club revolution of my young life, I found myself on the other side of the world.
Not only was Perth beautiful, welcoming and friendly to a visiting pom, it was also a pretty isolated city. The most isolated in the southern hemisphere, in fact. It's geographically closer to both East Timor and Jakarta, Indonesia, than to Sydney.
That meant that influences could be slow in finding their way across the desert. I used to pick the NME and the Face magazine a few weeks late at a trendy record shop, where the staff used to get bundles of vinyl to punt out to the local DJs involved in this growing scene.
In time I became good mates with the select band of DJs and club promoters involved in this burgeoning scene, some of whom were backpackers turned DJs. One has even become a massive name on the techno rave scene, but I never liked him much so we'll let that one go!
However, I knew from their attempts to fill a dance floor that just dropping the latest imported house tracks from Detroit and Chicago wouldn't cut it. Blue Monday by New Order always worked, and so did Depeche Mode.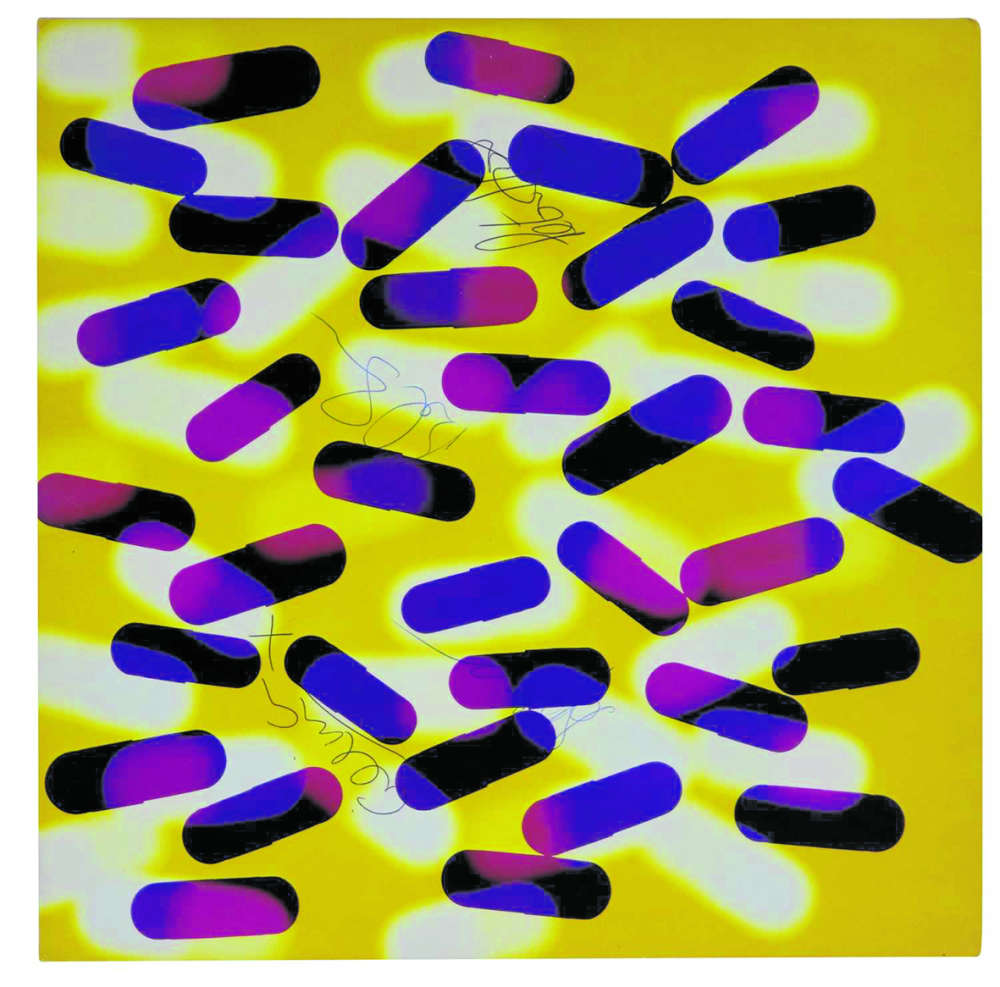 New Order's Fine Time single was a massive breakthrough between indie and dance music
But writing about DJs and producers in the music press wouldn't get me column inches, which would get me paid, they needed noticeable names.
None of the writers on the paper knew the first thing about Acid House, electronic music, Italo disco or hip hop. But the editor spotted something was going on in the clubs and I did a few pieces about drugs, music and why smiley face t-shirts were all the rage.
My lifeline came when established international bands like Depeche Mode started working with producers and DJs, like Beatmasters.
Then came New Order. The Technique album in 1989 recorded in Ibiza with house music vibes all over it was a massive talking point. It was a fantastic opportunity to explain simply and ecstatically just what this music revolution meant.
I was on my own musical journey. I had come from two different directions. On one hand the type of music we'd probably call new wave and post-punk sophistipop.
But I also liked Northern Soul and a touch of disco, but usually for the purposes of shifting some moves on a night out.
Just as the music press in the UK was getting into dance music and bringing the indie kids with them, so it was over in Oz.
Depeche Mode and New Order helped bridge that gap.
By the time I left, I'd interviewed Kevin Sanderson from Inner City, the rapper Tone Loc and ran a cover story with Neneh Cherry. It was transformational, truly.
You can listen to Michael Taylor and Neil Summers on Music Therapy on Tameside Radio 103.6FM on Sunday evenings from 9pm to 11pm. Click here to subscribe and catch up on previous shows.
Read more from the Tameside Reporter
Click here for more of the latest news
Click here to read the latest edition of the paper online
Click here to find out where you can pick up a copy of the paper