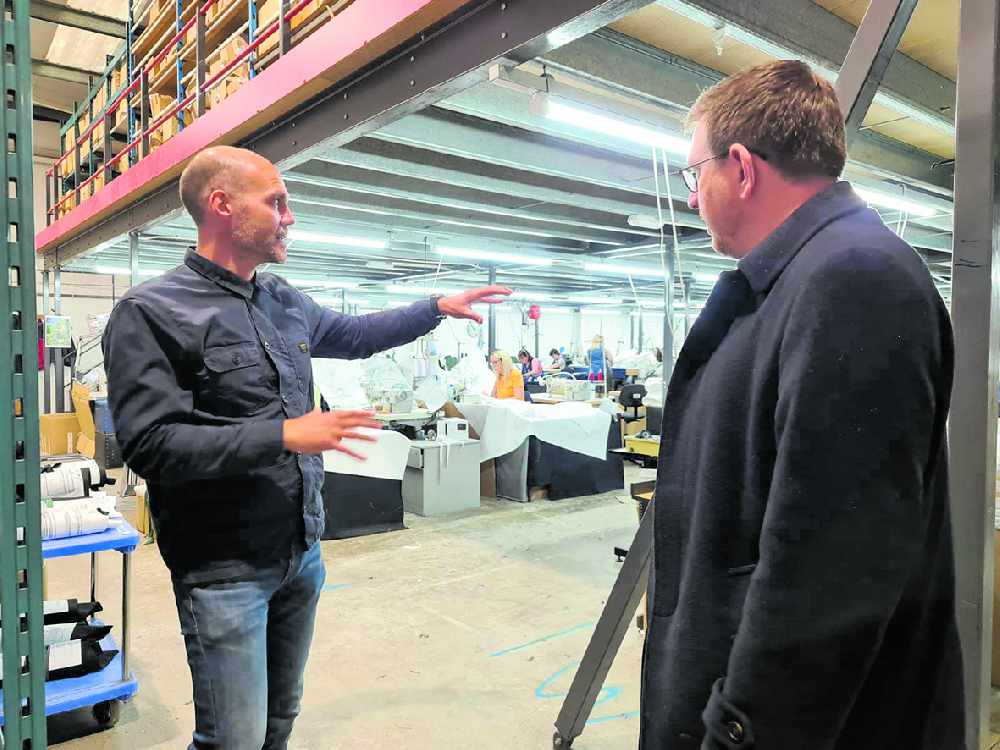 Local MP Andrew Gwynne toured the Tibard Uniforms factory in Dukinfield earlier this week.
He was finding out more about the work the firm has been busy doing throughout lockdown, diversifying from making uniforms for the catering and hospitality sector to making scrubs, medical gowns and clothing for the NHS.
Tibard (and the high-end Oliver Harvey brand) employs more than 100 people in the town.
The MP was shown around the factory by managing director Ian Mitchell.
"It was fascinating to see everything from the showroom, packing area, cutting room, sewing area to the embroidery processes," stated the MP.
"It's also good to see how this British firm has managed to successfully diversify to keep operating at the height of the pandemic."
We reported back in the early days of lockdown how the firm had switched from making 'chefwear' to PPE and clothing for the NHS.
With the closure of restaurants and bars on March 23, Tibard's usual customers unsurprisingly stopped spending on their uniform.
This left the purpose-built textile factory without work at a time when the health service required more and more clothing for its staff.
So Tibard's MD Ian Mitchell, wanted to offer their services - a facility that can produce over 15,000 garments a week - to the NHS.
Through one of their local fabric partners, Tibard was quickly able to contact the NHS Supply Chain and take on any surplus orders that they required immediately.
Their production line did not need to be altered significantly, as chef jackets and trousers are similar in construction to medical scrubs.
The only key difference was the fabric involved, which is lighter weight, and the garments not requiring a front fastening.
As a result Tibard set about manufacturing tens of thousands of scrub tops and trousers to be sent to healthcare staff across the country.
Mr Mitchell stated at the time: "We found ourselves in a rather odd position, with our customers not wanting clothing because their establishments were shut but at the same time we kept hearing how the NHS needed more equipment to help tackle this pandemic.
"It was important to all of us here at Tibard to do our part to support our medical staff and that's why we had to offer our services."
By early June Tibard had manufactured more than 50,000 garments for frontline workers.