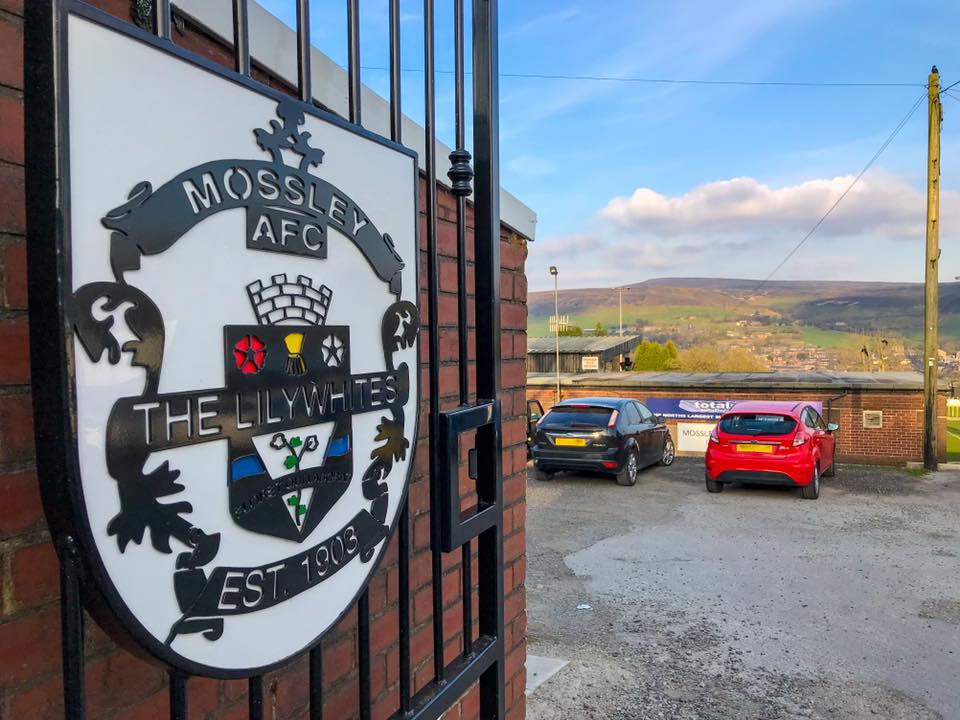 BetVictor North West: Mossley 2-1 Runcorn Linnets
Mossley powered to victory in their first home game of the season on Tuesday night after a poor first half performance which saw Runcorn Linnets take a deserved lead into the break.
Runcorn showed better shape and were far more dynamic than Mossley who struggled to put passes together whilst playing their way out of their own half before hitting a succession of hopeful long balls that allowed a more than useful Linnets side to dominate proceedings.
The visitors won a corner in the first minute that Zac Aley headed over the bar and the attack set the scene for what followed. The visitors took a 15th minute lead when a low cross by Linnets skipper Paul Shanley saw a static Mossley defence allow Jamie Rainford to slot home an easy finish from eight yards.
Adam Jones came close to a leveler when his powerful goal bound drive was deflected for a corner but it was as much as the :Lilywhites could muster. At the other end Runcorn, and in particular the usually deadly Rainford, were guilty of missing more than one gilt edged chance.
It seemed the second half would follow a similar pattern as Runcorn went on the attack from off and Dylan Forth was forced into a save to deny Aley. However, a slight change in shape saw Mossley finally start to make some headway against a well drilled Linnets defence, winning a succession of corners and gradually building up attacking impetus.
The Lilywhites duly equalized on the hour mark when Adam Morgan's pinpoint right wing cross was headed home at the far post by Nicky Platt. for the Lilywhites first competitive goal of the new season.
Mossley were now galvanized and with the midfield trio of Roddan, Lenighan and Marshall now dominant the Lilywhites were able to push on against a Linnets side who were quickly running out of ideas.
The winning goal in the 68th minute came from another Mossley corner. Adam Morgan's whipped right wing flag kick was powerfully headed home by Ryan Brooke much to the joy of the home fans.
Mossley continued to look threatening following the gradual introduction of substitutes Ben Halfacre, Godwin Abadaki and Max Leonard but Forth had to be alert when forced to tip over Shanley's header.
There was palpable relief when Louis Corrigan's drive early in stoppage time had it's sting removed by a deflection to give Forth a comfortable save and see Mossley to a victory that looked for an hour to be unlikely but was by the end fully deserved.
By Mossley Web