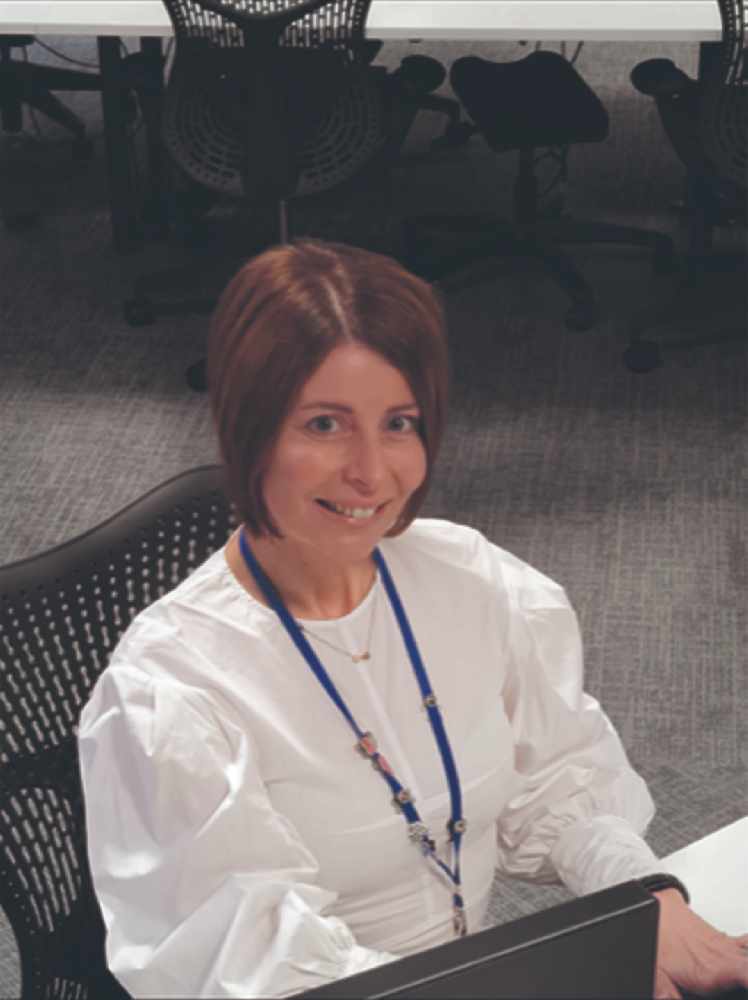 Droylsden's Kathryn Davies has received an MBE in the Queen's Royal Birthday Honours List, specifically for her efforts to the Covid-19 response.
Speaking to the Reporter this week, she described being told the news as 'a huge shock' adding she 'felt really lucky to have received the recognition and honour'.
Kathryn (pictured) now joins elite members like Adele and Ed Sheeran who also have MBEs.
However, the honour recognises especially the efforts Kathryn, 48, has made to help others during the pandemic.
She has worked at the Cooperative Bank for more than 30 years, supporting the bank's customers who find themselves in more complex financial situations.
But during the Covid-19 outbreak she went above and beyond in helping customers stuck abroad and needing repatriation during the early part of the lockdown.
She single handedly dealt with many priority cases ensuring customers had access to cash and were able to reach positions of safety following disruption in the travel industry with bookings and refunds.
She also helped colleagues in other parts of the bank as the public's needs changed in response to the pandemic. She helped to register many more customers on to digital services so they did not need to leave their homes, notably assisting the elderly.
She also volunteered to support NHS workers and patients across the country by organising and distributing care package donations from the bank's employees.
Care packages were sent to many hospitals across the UK including here in Tameside and across Greater Manchester.
The packages received great feedback from the hospitals concerned as they were tailored to help the specific needs of those locations and included refreshments, toiletries, iPads and walkie-talkies to help patient and NHS worker communication.
Kathryn said: "I'd really like to thank all of my work colleagues - we are all a great team."