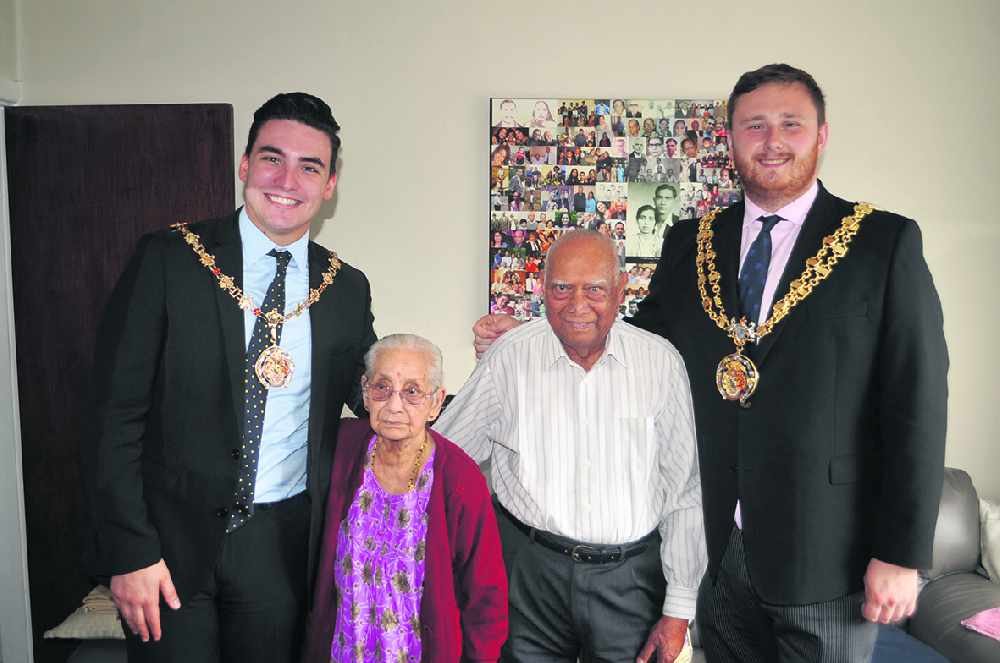 A pair of nonagenarian Ashton sweethearts have celebrated their 76th wedding anniversary surrounded by family.
Ratilal and Shantaben Tailor, both approaching their 96th birthdays, married in Rander, India, in 1943 both at the age of 18 and have remained by each other's side ever since.
They moved to the UK in February 1968 and have had four children, 10 grand-children and seven great-grandchildren.
They celebrated their major milestone in style with family from across the UK joining them to mark the occasion.
Eldest son Manhar Taylor, said: "Very few couples get to celebrate even 60 years together, let alone 70. To reach 76 years is incredible - it's so rare we aren't even sure what the anniversary is called!
"I know 70 years is called Platinum so we call it Platinum plus six."
Ratilal added: "We have had a fantastic life together. It's had its ups and downs but we have always been by each other's side."
On the special day they received a greeting card from the Queen while the Civic Mayor of Tameside, Cllr Leigh Drennan and his Consort Mr Cory James visited with flowers.
Manhar, who himself is a grandfather of four, added: "My mum and dad have really appreciated the kind words and thoughts from people and it was especially important that members of the family were able to celebrate it with them.
"Dad (Ratilal) worked in the mills when they moved to the UK whilst mum (Shantaben) was a mother and housewife.
"When they came here times were very different - moving to a new country, many miles from their previous home in Dar es Salaam, Tanzania, and where a different language was spoken and culture was different too."
He went on to say: "Their unending love and devotion for each other is inspiration to us all, their marriage is something of a rarity, since lots of marriages end in divorce and not many successful couples can boast 76 years together, but my parents don't see their accomplishment as anything remarkable."