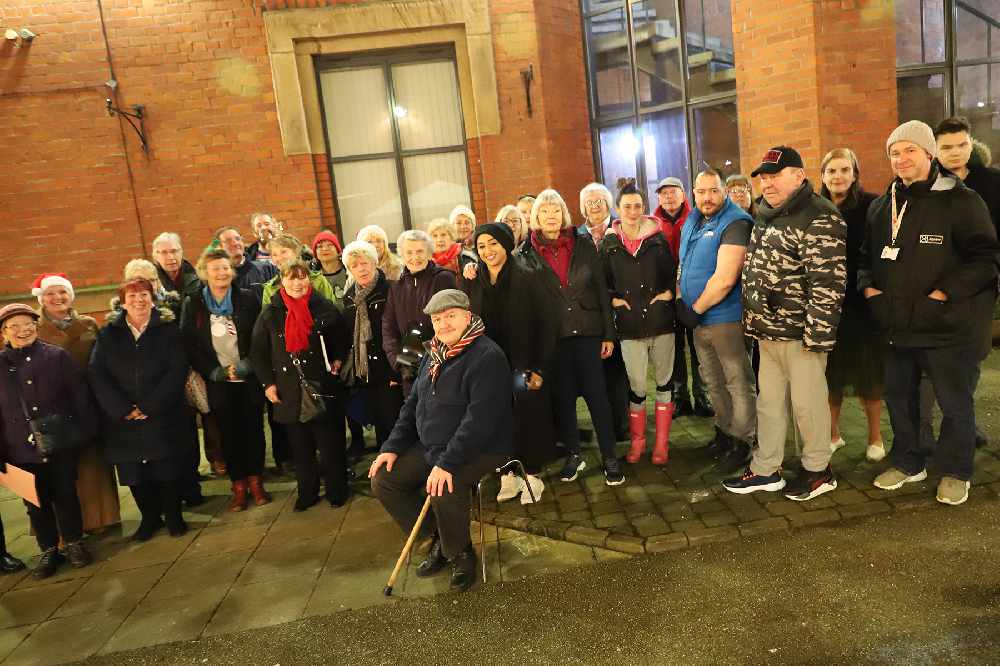 The Royal Exchange Theatre's local exchange programme worked in partnership with Jigsaw Homes at Ashton's Cavendish Mill to create an art installation of poetry with Tameside-based artist/writer Hafsar Bashir. 
The project was developed to help residents of the apartments to connect together and understand more about the community where they live.
Hafsah started the project by posting brightly coloured envelopes through the doors of the flats, inviting them to meet the artist and also to meet each other. The notes included poetry and quotes and resulted in more than 90 residents responding to Hafsah's invitation.
They participated in three workshops where they shared stories, memories and favourite songs over a hot brew.
The meetings developed into a piece of poetry written by Hafsah with input from the residents.
The project helped to form relationships with the residents, bringing people together and making them less 'strangers' which was one of the key words in the poem: 'Stop us being strangers - me and you, Here in Cavendish Mill.'
When the project was completed there was an evening of celebration where the residents met together again. Hot food and drinks were provided and Hafsah recited the poem that was projected onto the side of Cavendish Mill.
Cavendish Mill
This place, built like a ship
Is a barge we sail on
Towing one another
Beneath, sometimes blue
Sometimes heavy sky
Steering life to the tune
of our favourite songs
We are people here, not stock
Good friends looking
out for each other
Each time a new one docks
Our stories over a hot brew
Stop us being strangers - me and you
Here in Cavendish Mill
Is where community comes through
Yes there's pain here but also there's hope
Because these aren't just units,
These are our homes
We raise the sail of friendship
And ride the wind along
the shore of us,
We the people of Cavendish Mill
Welcome you …
Hafsah Bashir 2019