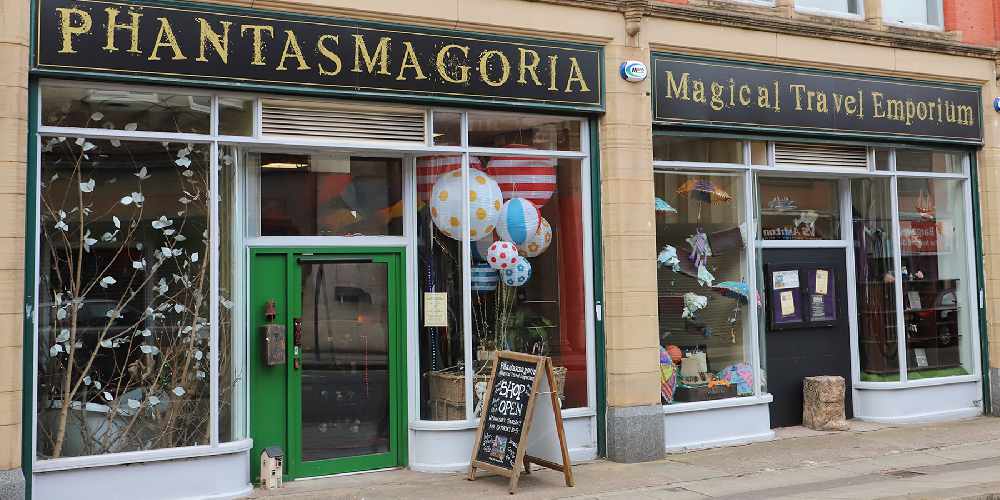 A new community-led shop has finally opened its doors after being hit by the coronavirus lockdown.
Phantasmagoria is a new venture from Mossley Makes, a small community-led arts group, inspired by a successful US charity model.
The shop, in Clarence Arcade, Stamford Street, Ashton, is a creative hub aimed at boosting confidence and tackling social issues through meaningful creativity.
The shop boasts a Time Machine, Leafy Lending Library and Celestial Organ as well as a selection of magic carpets, enchanted potions, protective amulets and souvenirs from a multitude of galaxies and realms – everything you need for journeys and quests of the imagination anywhere in the universe!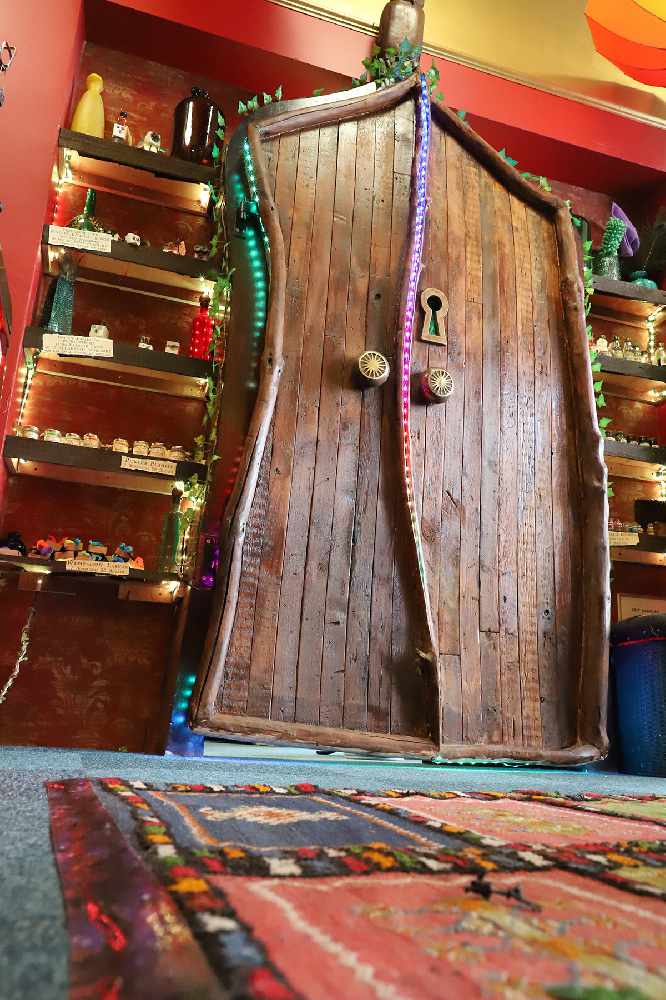 For four years Mossley Makes has been running projects that encourage social cohesion. Participants have ranged from school children, families, adults and community groups – mainly through an annual arts trail and large scale community event, 'Marvellous Mossley'.
The group moved into premises in Ashton after securing funding through the Community Wellbeing programme (social prescribing) and Arts Council England which means they can now offer an open access ongoing programme for adults experiencing social isolation, low self-esteem and experiencing poor mental health. The group is currently awaiting approval to be come a registered charity.
Social Value Director Rachel Summerscales said: "After a long Covid-induced delay we were delighted to open the shop doors last week and volunteers are now able to come and join in knowing that our workshop is Covid-safe."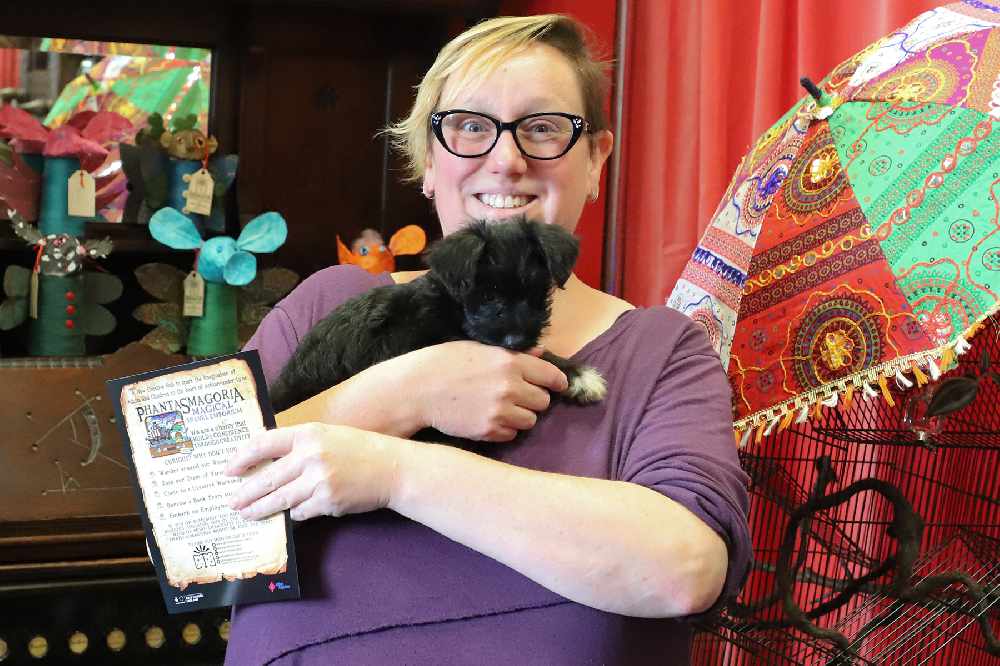 WELCOME: Rachel Summerscales with Edna, one of the shop dogs, at Phantasmagoria.
Creative Director Ann Gilligan added: "When we first discovered the empty council offices on Stamford Street I knew it was the right place for Phantasmagoria to land.
"Even though we saw the potential it's so exciting to see the magical transformation and also to have met so many amazing people who have helped us since November last year."
To find out more you can drop into the shop to explore, chat, borrow a book or buy a gift on Wednesday, Thursday and Saturday between 10am-5pm.
If you're not working and looking for a way to gain confidence and explore creative ideas which could lead to employment then ask about the 'Your Journey To Work' training course.
Visit their Facebook page at Phantasmagoria@magicalsuitcases