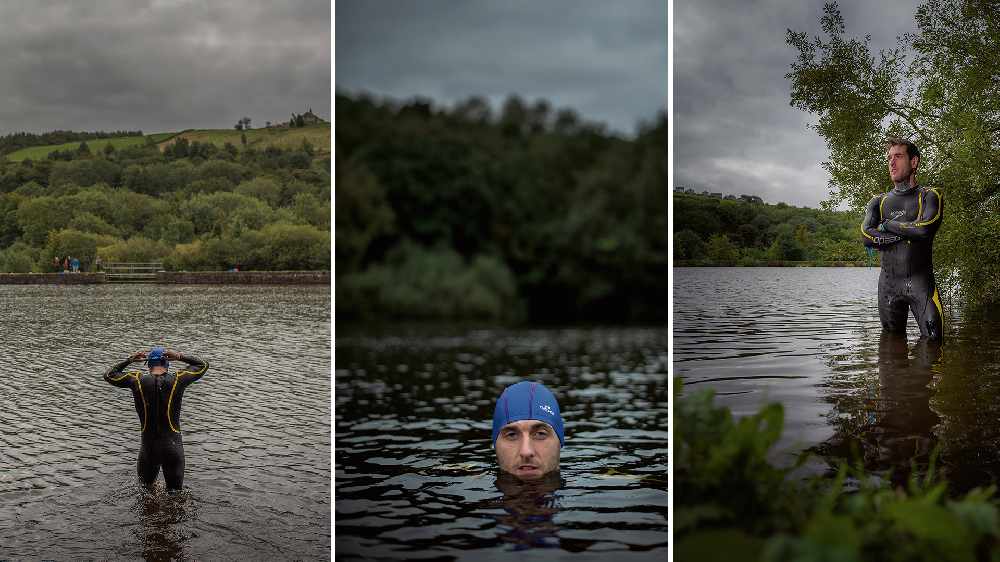 Local superhero and former frontline army soldier William Mahaffey is aiming to make a big splash this new year by undertaking his biggest challenge yet.
William aims to raise money for Ashton-based charity the Anthony Seddon Fund, plus awareness about mental health issues and suicide prevention, by completing a sponsored swim like no other - across the English Channel.
Having been a keen swimmer since a very young age, the 31-year-old decided he wanted to push himself to the absolute limit when signing up to swim the Channel. He believes that when in the water it is only 'him and his mental health', which is something William believes firmly in.
Serving in the army for four years, the Audenshaw man came face-to-face with some horrific scenes.
William was stationed in Afghanistan during the summer of 2010, which is recorded as the bloodiest tour to date. He remembers 72 casualties and 400 injured in a six month time period, witnessing many he'd been associated with suffering massively.
This mental stress took a toll on William and he quickly found himself deep in a pit of PTSD and drug addiction. But, resorting back to his roots of swimming and health has helped him to find himself again.
His swimming and triathlon coach, Karen Driver, has been a key component in his successes, especially regarding training.
His strict regime is not for the faint hearted. Before local restrictions and the latest lockdown, William was training in his local pool, swimming five times a week for two hours.
The pandemic has brought on a lot of anxieties for William who, despite his efforts and tremendous dedication, is worried due to the closure of pool facilities.
Although 'too cold' to swim outdoors, he still has to acclimatise himself by swimming in reservoirs for five minutes in a wet suit to get used to the freezing temperatures that he may be exposed to.
He started his training for the mammoth Channel Swim, which he plans to undertake this September, only to discover that pools had closed due to lockdown two - not to mention gyms.
His training has consisted of running, cycling, workouts back in the gym and at home, plus cold water swimming.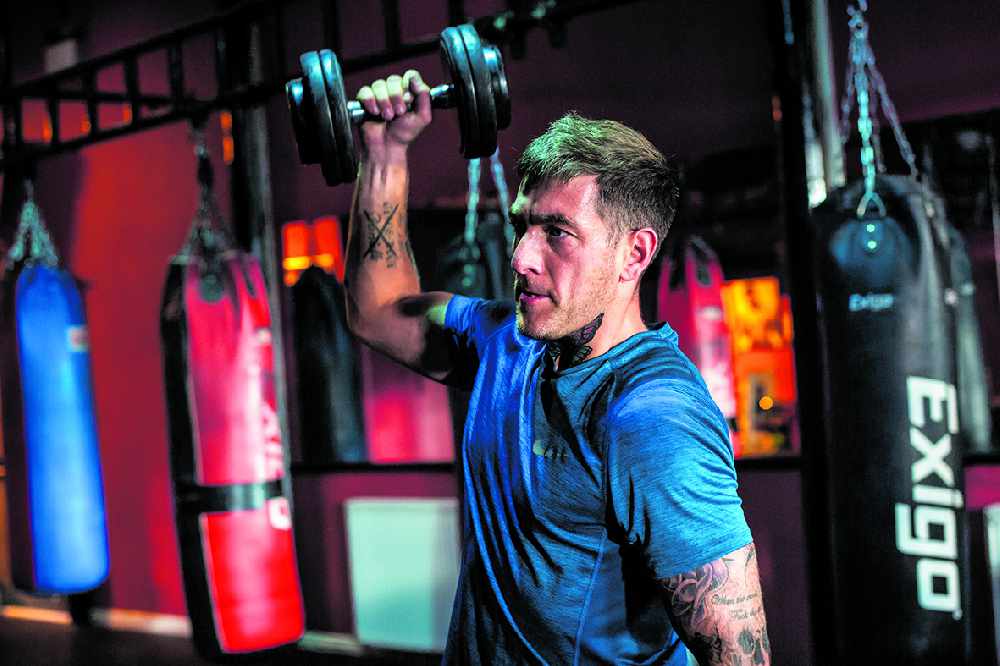 Active Tameside have offered to help his efforts when they re-open their pools.
But anyone who may have access to a private pool which they are not using themselves presently and which they would be able to allow William to use safely within current lockdown guidelines is asked to get in touch with Angie Wild at the Anthony Seddon Fund who are supporting his effort. You can email Angie at angiewild@tasfund.org.uk
William is no stranger to making the headlines in our newspapers following all the community work he has undertaken since the pandemic struck and the first lockdown kicked in last March.
This included joining forces with the Anthony Seddon Fund to highlight the importance of men's mental health and to promote physical well-being and exercise. He appeared in a video for the charity with founder Donna Thomas to highlight National Suicide Prevention Week and also helped promote World Mental Health Day.
In the video he shared his experiences of how suicide has affected his life.
"I grew up all my life with the aftermath of suicide, losing my dad and my uncle in one week," explained William.
He appeals to anyone who finds that they simply can't cope to reach out for help immediately - either to himself or to the charity.
"Please, if anybody needs help with entering this new year or knows of anybody who needs help, don't hesitate to contact me," he says. "I have people who can help and who can point people in the right direction."
Earlier in the year his community efforts during the first lockdown saw him presented with a 'Citizen's Award' by his MP Andrew Gwynne last May for the sterling work he had undertaken to help others.
This included raising funds for the NHS plus delivering hundreds of bottles of water to Tameside Hospital for key workers and also raising funds to donate toys to the children's ward.
Upon presenting his award to William at Tameside Hospital, the Denton and Reddish MP said: "I just want to say a really big thank you to William for all the community spirit he is showing to the health trust."
Chief Executive of Tameside and Glossop Integrated Care NHS FT, Karen James OBE, added: "I would like to say thank you to William for all of his hard work supporting and providing donations to the Trust. I know that the water William has donated has really helped our staff and patients during this unprecedented time."
The Anthony Seddon Fund was set up in June 2014 by Donna Thomas and her husband Brian after the death of their son, Anthony, to offer support for those with mental health issues.
Factfile
The Channel is one of the busiest shipping lanes in the world with 600 tankers and 200 ferries passing through it every day.
The fastest swim is just over seven hours and the slowest nearly 27 hours.
First solo swim across the channel was by Captain Matthew Webb on August 24, 1875, taking 21 hours 45 mins.
There have been 1,619 solo swims.
Fastest one way solo, Trent Grimsey on September 8, 2012 – six hours, 55 mins.
Youngest channel swimmer Thomas Gregory, 1988 - 11 years, 11 months.
Oldest channel swimmer Otto Thaning, 2014 - 73 years, four months.
Nine fatalities, most recent was Nick Thomas from the UK in 2016.
Distance swam is approximately 21 miles, but changes according to the current.
Because you are not allowed to touch another human being during the course of the swim, any fuel in the way of food will be passed to you by a long pole from your escort boat.
Alison Streeter holds the record for the most crossings, she has swam the channel 43 times.
Works out to 1,352 lengths of a 25m swimming pool.
Jai Evans, who swam in 2018, said just for the support boat and joining the association, (CSPF) the cost was around £3,500.
Images by Anthony Devlin