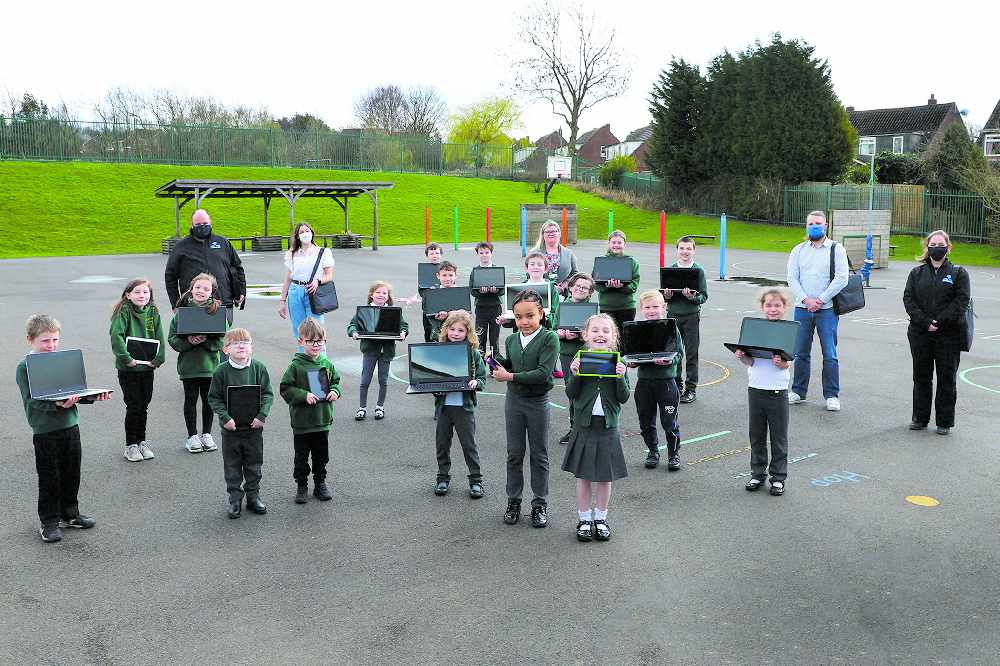 A Dukinfield computer company has delivered more than £30,000 of laptops and technology to local schools for use during the lockdown and beyond.
The Reporter has been following the incredible success of ZenTec Solutions, who launched their appeal last October to help children learning at home across the north west.
Cerid Grimshaw and business partner Mike Brooks launched the appeal when they became aware of the problems families and children faced accessing technology - not least in deprived areas.
Their latest delivery was to Bradley Green Primary Academy pupils last Thursday where they delivered three iPads, two android tablets and 14 laptops worth in total £4,346. Bradley Green's donation was sponsored by Matt Knott and Anthony Robinson of Nequinox Studios Ltd and AAA games studio based in Hyde and brought the total value of tech delivered to £31,643.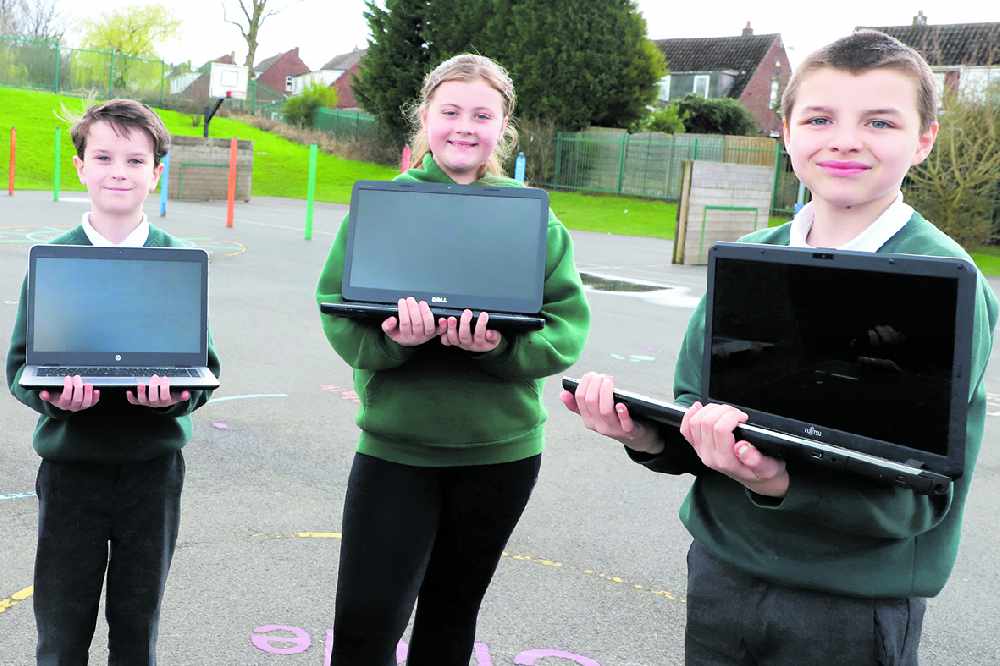 Cerid and Mike said they would like to thank: BNI members from the Royal and Enterprise chapters for donating, carrying out collections, offering their homes, shops, and offices as drop-off points; new sponsors Paul Metcalfe from positive energy solutions; Kevin Greenhalgh from MKP Construction; Matt Knott from Nequinox Studios; Andrew Bowden from Sandy Lane Service Station; Chip Gray from Olympic Press Ltd; Tristan Edwards from Rutherford Wealth; David O'Neill from Out and About Carpets; Rikki Gray from Raffinato for their sponsorship to help refurbish the laptops. All have offered to purchase items such as SSDs, memory, batteries, chargers, bags and anything else needed to help with the refurbs.
Cerid added: "It really shows how everyone has come together to help the local community during the pandemic. We have been overwhelmed by the amount of support we have received."
The company has spent £2,000 of its own money refurbishing items and has set up a GoFundMe page to raise £10,000 as it continues its quest.
You can still donate at https://www.gofundme.com/f/helping-children-learn-from-home?
• Deliveries to date have been made to the following: Buckton Vale (Stalybridge), Horton Mill (Glodwick), Alexandra Park (Oldham), Lathom Park (Ormskirk), Ravensfield (Dukinfield), St Anne's (Denton), Stanley Road (Oldham), Webster Primary (Moss Side), Millbrook Primary (Stalybridge), children's home (Hazel Grove), Tameside East Food Bank, St Philip and St James Food Bank (Alderley Edge), Career Connect (Wirral), James Burk Business (coach in Manchester working with a deprived family with six children), Salford Royal nurse (who brought donated laptops from the staff at Salford Royal to fix for a family of five), Early Childhood family worker at Rock Ferry Children's Centre, Bradley Green Primary Academy (Hyde).