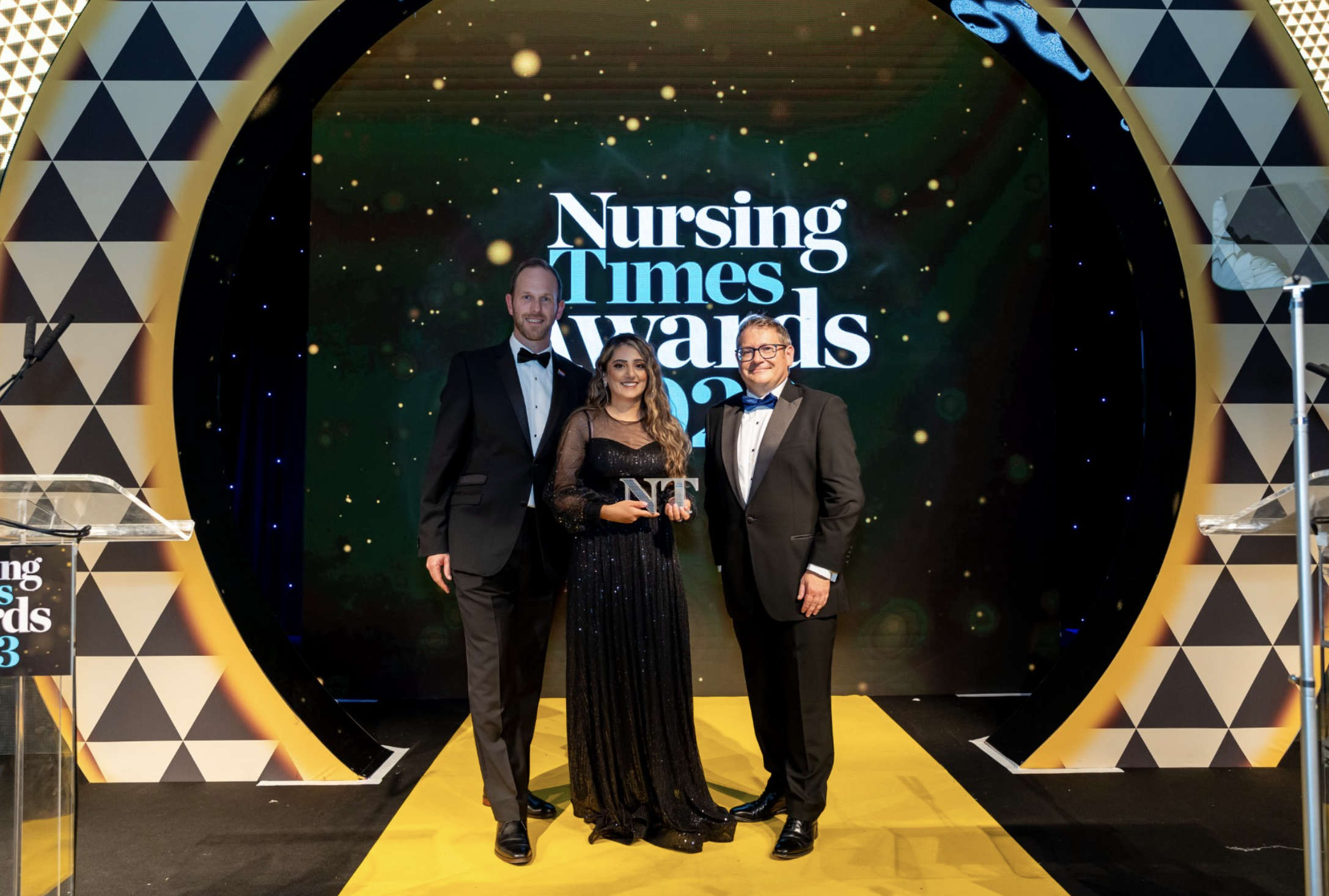 Nurse Farrah Amjad, who works in Tameside Hospital's Community District Nursing Team, has been named the Ann Shuttleworth Rising Star at the recent Nursing Times Awards. 
The national award recognises a nurse working in the NHS or independent sector who has been qualified for less than five years, who demonstrates exceptional qualities that embody the best of nursing and the leadership skills to inspire others to follow their example.
Farrah, who is a blended roles facilitator, has received the accolade for her work with care staff, home care providers and care homes, as well as for strengthening relationships between managers, the local authority, district nurses and social care colleagues.
Karen James OBE, Chief Executive of Tameside and Glossop Integrated Care NHS Foundation Trust (pictured) says she's proud to have Farrah as a colleague.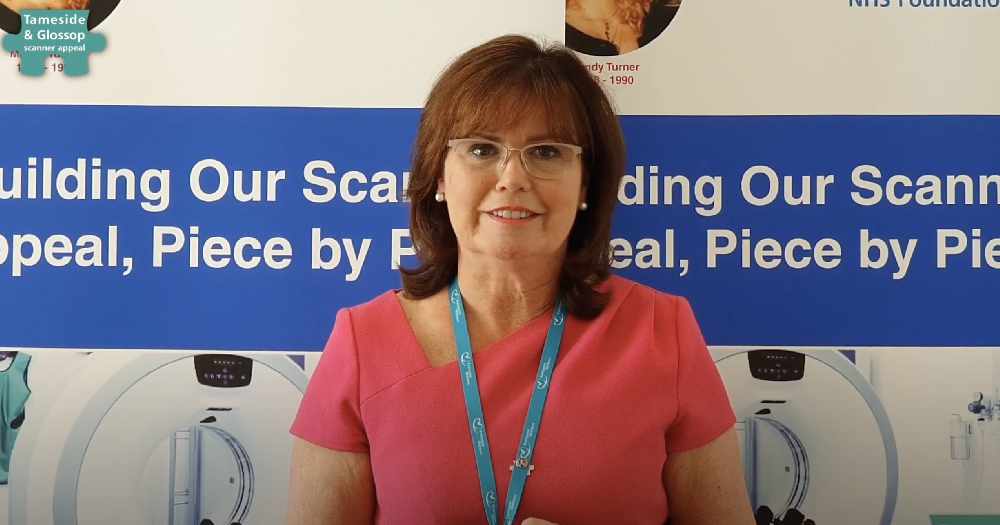 She said: "Working across all sectors of our local healthcare requires unique qualities and this important award recognises Farrah's skills, care and compassion - all the qualities that make a great nurse."
READ MORE: https://www.questmedianetwork.co.uk/news/tameside-reporter/reflecting-on-75-years-of-the-nhs-at-tameside-hospital/
Ann Shuttleworth, who died in September 2021, and who the award is named after, was a highly influential and respected member of the Nursing Times editorial team for well over a decade.
According to her colleagues Ann exemplified a collection of qualities that won her respect across the field of health journalism and among many in the nursing profession.