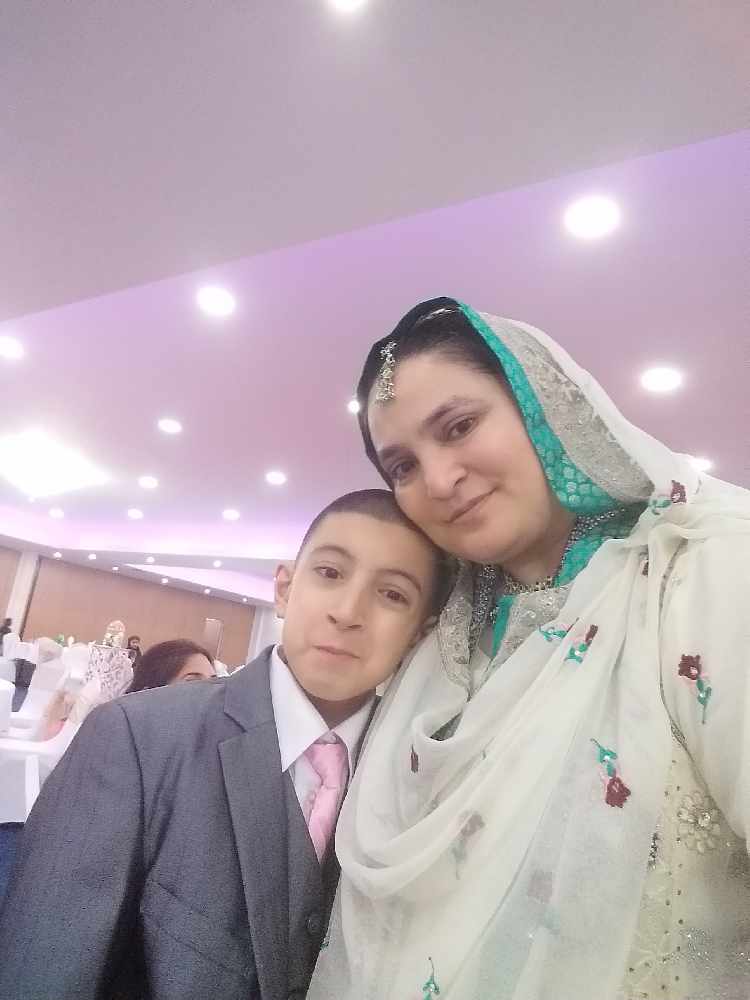 A Tameside mum – who learnt English to help her son and who then went on to inspire and support others to do the same – has been given a national award to acknowledge her outstanding commitment to adult learning.
Rubi Naz (pictured, right) decided she had to improve her English when her son was born.
She wanted to be able to communicate effectively with her health visitor, and support her son who had various medical conditions and special educational needs
Rubi's learning journey began in 2012, when she enrolled on an English for Speakers of Other Languages course at Tameside Adult and Community Education. Since then, Rubi has successfully completed a series of courses, and hugely improved her English.
She has used her experience to inspire and support others. Rubi now has a full time job as a teaching assistant, helping other young people with their education and development. She is also an advocate for adult education within her local community, and is supporting others to learn English.
Learning has made Rubi happier, more confident and independent and she feels she has been able to take better care of her son. She used to be silent, but now she feels she has a voice, and she enjoys sharing her views and engaging with other people.
Rubi has been announced as this year's English Language Learning award as part of the Festival of Learning. Organised by Learning and Work Institute, and supported by the Department for Education, Festival of Learning is an annual campaign which aims both to celebrate the power of learning to transform lives, and to encourage more adults to take part.
"Now I am educated, I see things in a positive light and help others do the same," Rubi said. "I support and encourage my friends to put their names down for learning at Tameside ACE as I can see how it could impact their lives too."
Cllr Leanne Feeley, Tameside Council executive member for Lifelong Learning, said: "Rubi has such an inspiring story to share and I'm so proud of her efforts and the work of the team at Tameside ACE.
"This is a great example of how Tameside ACE can support people from across our community to enhance their life opportunities as well as building self-confidence and self-esteem."
Stephen Evans, chief executive of Learning and Work Institute, said: "Rubi was motivated to improve her English to help her support her son, but the impacts of her learning have gone far beyond this. Her story demonstrates the importance and impact of access to ESOL provision, and she continues to inspire many others in her community to learn. We are delighted to give this award to Rubi.'
"Festival of Learning awards celebrate the commitment and achievements of outstanding adult learners, tutors, projects and employers. These stories show us how transformative lifelong learning can be, not just for individuals but for families, communities and society as a whole. As we look to build back better after the pandemic, we need to redouble our efforts to provide access to lifelong learning opportunities for all."