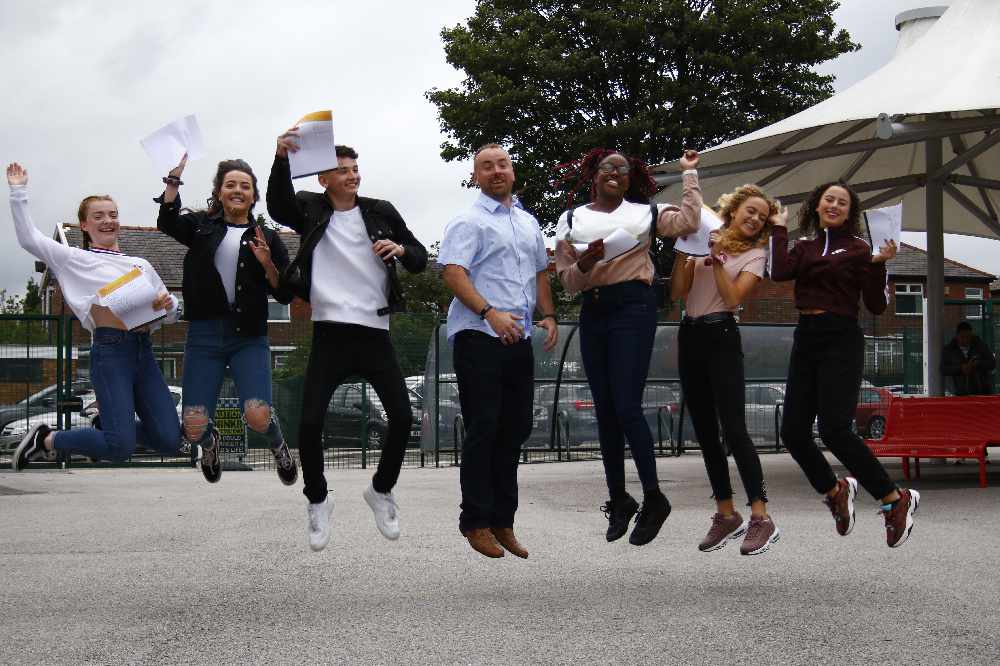 Pupils across Tameside have been celebrating their GCSE results with even more students achieving passes in English and Maths.
The results for the borough, which have yet to be validated, show that attainment has risen slightly. 63% of pupils achieved standard passes of grade 4 and above in English and Maths- up from 62% on last year- while 40% of pupils achieved a strong pass of grade 5 and above.
The biggest improvement was found at Droylsden Academy, where there was a 15% rise in standard passes and 10% rise in strong passes. Strong passes also improved by 8% at Longdendale High School and 6% at Audenshaw.
Audenshaw was also one of the three highest attaining schools, alongside St Damian's RC Science College and Fairfield High School for Girls.
The reformed GCSEs are subject to a grading scale of 9 to 1, with 9 being the top grade. A grade 4 is a 'standard pass' while grade 5 a 'strong pass'.
Tameside Council Executive Member for Lifelong Learning Cllr Leanne Feeley said: "Congratulations to Tameside pupils as well as teachers, parents and governors for all their hard work and dedication in what continues to be a challenging time for schools as they adjust to the GCSE reforms, which bring more challenging curriculums and exams.
"We are pleased with the overall results for Tameside, especially the increased achievements in core subjects and for those schools which have recorded great improvements and attainment. We'll continue to work with all our schools to help them to continue to improve and support pupils in achieving their best to secure bright futures."