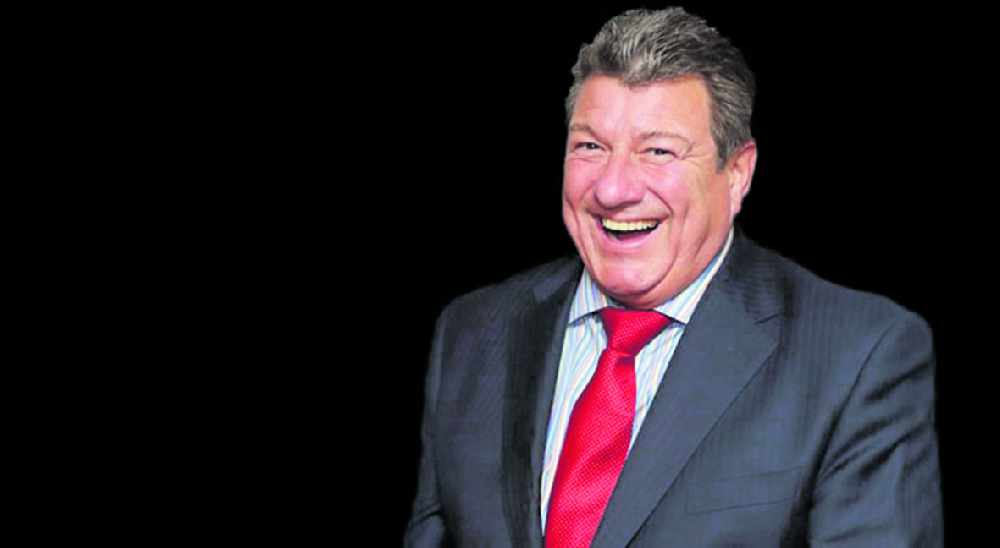 There's a funny side to Tameside Radio presenter Ian Cheeseman's latest column, as he looks ahead to his chat with comedian Austin Knight this weekend.
Laughter is said to lower stress hormones and increase your resistance to illness and disease. I don't know how it works, but I've looked it up!
"Laughter triggers the release of endorphins, the body's natural feel-good chemicals which promote an overall sense of well-being and can even temporarily relieve pain."
On that basis see if this one makes you laugh.
As I have a passion for apiculture (bee keeping – you can make that your word of the day to impress people!) I went into a pet shop and asked to buy 12 bees. The salesperson handed over 13 bees so obviously I suggested they'd made a mistake. "You've given me one too many," I said. "It's not a mistake," came the reply, "If you buy a dozen you're entitled to a freebie."
You're probably feeling much better now, aren't you, with all those endorphins coursing through your veins. Here's another one.
I took my eight-year-old daughter into the office I work in recently. It was take your kid to work day. I thought I'd introduce her to all my work colleagues at once so I gathered everyone together. She burst into tears. I thought she was just overwhelmed, but she then blurted out loudly: "Daddy, this isn't what I thought it would be, where are all the clowns you said you worked with."
You're feeling so much better now than when you started reading this column aren't you?
Well, maybe now. Maybe the humour comes from the way you tell them and I'm not a professional comedian.
I have friends who are though and in these uncertain times I've found myself seeking out comedy programmes and sitcoms to give me an escape from the endless flow of bad news about Covid19 and it's effect on our lives.
I can't deny that I have a passion for old sitcoms. My wife isn't as much of a fan of older things, which is a worry for me as the years pass by.
As I sit and chuckle along to a Dad's Army or Porridge – or even a Laurel and Hardy – she insists that I was born in the wrong era. I just appreciate silly, innocent humour.
The truth is that slapstick and self-deprecation is starting to feel like the only safe comedy these days.
People seem to be more easily offended so there are becoming more and more areas of conversation and humour.
Being a comedian at the moment can't be easy. As well as trying to navigate around sensitivities the lockdown has made it nearly impossible to carry on making people laugh for a job. As a match going football fan and a big live theatre enthusiast I'm well aware of those restrictions.
This week I've been speaking to one such funnyman, Austin Knight.
I've had the pleasure of sitting alongside Austin on the top table of a few dinners that I have MC'd. We had a fun conversation and he threw in a few jokes of course, but we also discussed how comedy has changed over the years.
Austin is a great impressionist too and was once part of "the Comedians" back in the 1970s when the likes of Ken Goodwin, Stan Boardman, Bernard Manning and Charlie Williams were all the rage.
How times have changed.
You can hear my comedy chat this week on Tameside Radio 103.6FM. I promise that it's only Austin who does the comedy, I just ask the questions!
This Saturday 1pm "Ian Cheeseman talks…..to Austin Knight"