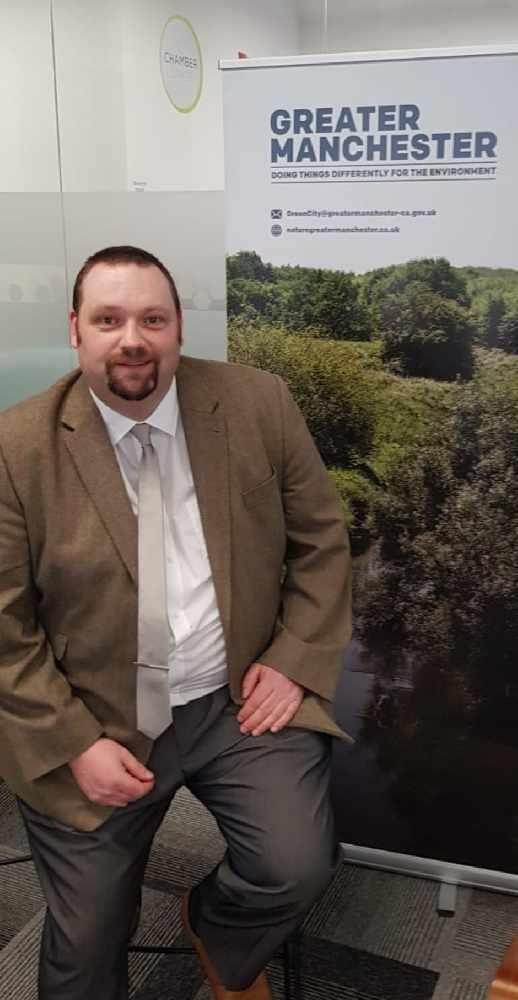 Ahead of his final Saturday show on Tameside Radio, presenter Ian Cheeseman reflects on some of the interviews he's conducted and explains more about his next exciting project on the airwaves in his last column.
During the last 18 months, or so, I've had the pleasure of presenting a weekly Saturday afternoon show on Tameside Radio.
I was told by the boss that I could do what I wanted with the hour and so I chose to chat to people and I certainly did that.
I love music, theatre and sport but most of all I love people.
Most of my Saturday shows have been one-on-one interviews but occasionally I've chatted to two or three, whether they're community heroes like Lesley, Steve and Hannah who represented "Drive Safe", who promote road safety or Donna Thomas from the Anthony Seddon Fund.
My love of musical theatre has seen me interview lots of performers who were visiting the area like the cast of Back to Future the Musical, with a particular highlight being the 15 minutes I spent with Christopher Lloyd (the original Doc Brown) and creator Bob Gale.
Ore Oduba and Carley Stenson talked to me about Curtains the "Who Dunnit" musical and there were lots of other brilliant performers who talked about their productions at the Palace Theatre, the Opera House or the Royal Exchange Theatre.
As far as music is concerned two of the 'Kids' from Fame joined me from the USA - there was Francis Rossi from Status Quo, Steve Harley of Cockney Rebel, Mike Batt (the Wombles) and Cheryl Baker from Backs Fizz.
Perhaps the most uplifting interviews were with comedians Jason Manford, Austin Knight, Steve Shenyaski and Craig Cash, plus the actor John Henshaw and Karl Pilkington, the Mancunian sidekick of Ricky Gervais.
I've loved every minute of the chats I've had and thanks to social media I've had some lovely messages from YOU, telling me how much you've enjoyed listening.
I recently interviewed one of my favourite actors, Paterson Joseph and some of my sporting heroes like Dame Sarah Storey, Diane Modahl, Brian Horton, Nedum Onuoha and Vincent Kompany.
So this is my last column looking ahead to my guest this weekend. I'll miss not doing the Saturday show. Who knows maybe I'll return to "Ian Cheeseman talks…" at some stage in the future. Although I'm not actually going anywhere!
From next Friday, September 11, I'll be hosting a brand new show on Tameside Radio called "Sports Talk" from 7-9pm each Friday, so I hope you'll join me for that.
I'll also be writing a new weekly column in the sports pages about my beloved Manchester City.
I have one more Saturday guest though before I depart from the Saturday scene and my guest this week is James Walsh (pictured), who's known as the Mancunian Birder.
It'll be an hour of bird-talk. What's your favourite garden bird? Mine is the Robin and I'm not a fan of magpies. James is an expert and explains his passion for our feathered friends and tells us about the red grouse which is now the official bird of Tameside.
I invite you to join me for one more Saturday afternoon on Tameside Radio, this week at 1pm when "Ian Cheeseman talks... to James Walsh, the Mancunian Birder" on 103.6FM