A group of residents in Hyde are fighting against a planning issue that could see a two-storey building built just metres from their homes.
Hyde Community College have applied for planning permission to build a temporary two-storey classroom block on their rear car park to expand teaching space.
Footings are already being laid on the car park, but some residents say they have yet to receive letters about outlining the planning application.
With preliminary works now beginning on the site residents are calling for an extension of the consultation process, allowing them more time to object to the development.
Michael Hughes, 35, who lives on Snowdonia Way, Hyde, says that the two-storey development will block light from entering his house and garden, towering over the residential development it backs onto.
He says that residents were originally informed by contractors working at the school about the building work before letters arrived from the council.
He said work had already started on preparing the site before any planning permission had been approved.
Michael says that a single or double height temporary classroom would "reduce light into our houses and create zero privacy" while also greatly reducing house values.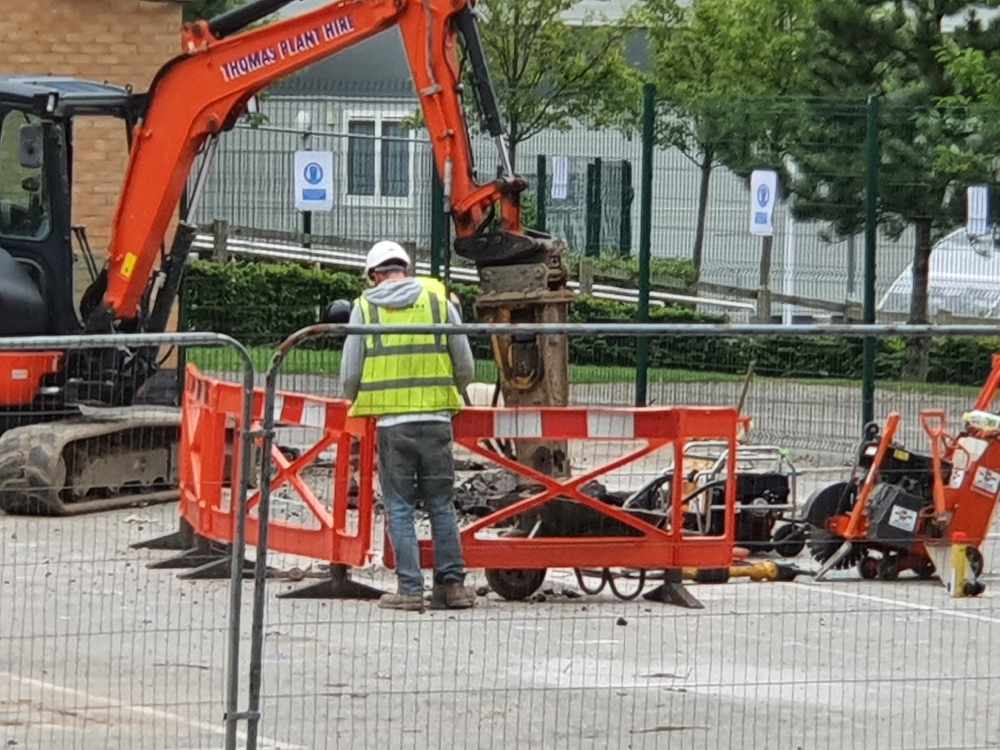 He says that residents have been left with few options, adding: "The construction team have a clear short deadline, no consultation has taken place, no planning permission granted and yet the building is now being erected."
Plans available to view online show a double height temporary structure, compromising of five additional classrooms alongside toilets and a kitchen, built over eight metres high.
Two of the classrooms will be used for science lessons, whilst the other three are multi-use.
The council responded to Michael in an email, saying that any works that have been undertaken on the site have been preparatory only and that no building will commence until the end of the consultation period.
It's not good enough however, says Michael: "It's going to affect seven to 12 houses. It's going to block direct light to three of them and affect the privacy of the rest."
The residents say they have already been plagued by flooding problems due to what they say is inadequate drainage on the car park.
"It can get anywhere up to a foot deep in water at the back of the fence.
"It floods everywhere across the back of the school because of the inadequate drainage. I spent £3.5k putting a garden in then it rained last month and ruined it."
So far 19 comments against the proposal have been received by the council.
Residents have until July 31 to object to the plans.