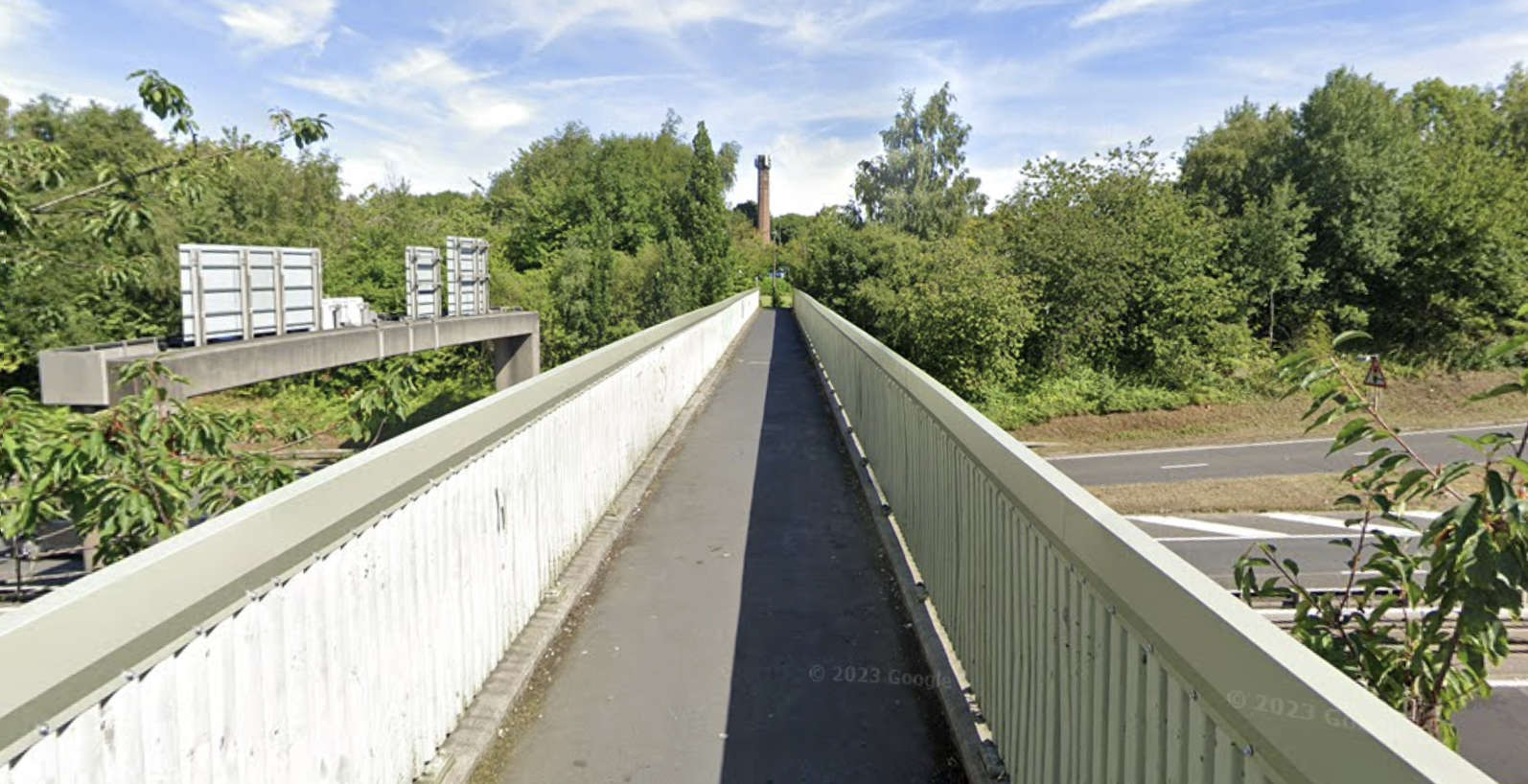 A 73-year-old Hyde woman has been left traumatised after being attacked by a ten-strong gang of youths last month in her hometown.
Esther Lomas had just left a dentist appointment and was walking along the motorway bridge when the males approached her.
She said the 'leader' of the group noticed her and instantly sped up, running towards her and 'pinning' her against the bridge with the side of his body.
Hyde has been plagued by these school-age gangs for years, terrorising the town yet again more recently with a spate of attacks on the market. More information about this can be found here: https://www.questmedianetwork.co.uk/news/tameside-reporter/disgruntled-hyde-residents-demand-police-action/.
"They'd obviously done it before, it was quite well-rehearsed" Esther said.
"The others all spread out as he ran at me and then circled us so that I had no way of getting away. He raised his fist up behind him and I just thought 'he's going to hit me', he was laughing about it and kept moving his fist as though he was going to smack me. I had this other constant thought running through my mind of what if he just threw me over the bridge onto the motorway."
She added: "The one who started it all was the tallest and he wasn't wearing a school uniform like the rest of them, but he had an expensive-looking watch on. He walked like the cock o' the north, really showing off to the others. As they scarpered one of the younger ones stayed behind and he said to me 'are you alright? my mates a d**k'."
The mother-of-three said he clearly felt 'some remorse' but she described feeling 'absolutely petrified' and 'unable to think or speak'.
"Since it happened, I've just kept thinking - I've been accosted in my own town, where I've lived all my life. I worked for social services for many years and I've done lots of work in the community, but this incident has completely isolated me and I'm too afraid to even leave my home."
After approaching police about the incident, Esther said she was told that it was like 'looking for a needle in a haystack'.
"I feel like there's nowhere to turn really," she continued.
"No one wants to help. I've been to the police, to the school and even to some local places of worship to try and get help identifying these young men or seeing who knows them and no one wants to hear it.
"I did venture out of my house a couple of Saturdays ago when I'd plucked up the courage to go to the mall and I witnessed boys on bikes abusing the security staff - shouting racist remarks and spitting in their faces and punching them.
"When is it all going to stop? When will we feel safe again in our town and be able to leave our homes without the fear of being attacked or witnessing an attack?"
GMP have been approached for a comment.