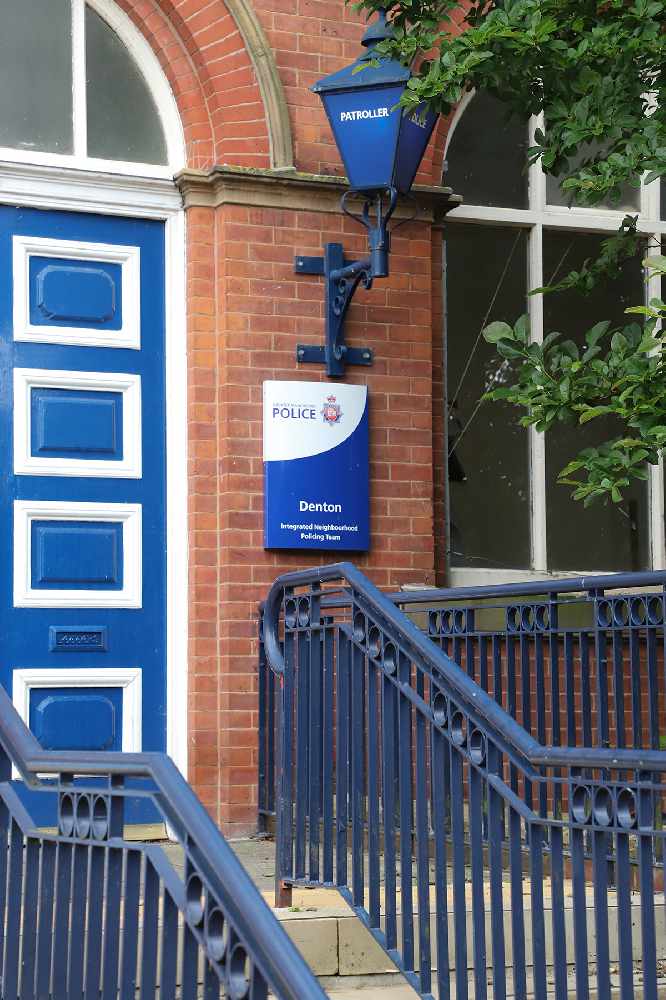 Police in Denton have outlined how they plan to tackle issues in the area, in a live Q&A chat with local residents.
Officers from Greater Manchester Police's Denton neighbourhood team answered questions in an online forum on Monday (14 September).
A wide range of issues were covered - from a spate of night crimes in Dane Bank and 'mindless' youths riding scooters and mopeds, to stolen catalytic converters and dangerous parking.
'People in Dane Bank have lost faith in police'
In response to whether a night patrol plan can be put in place during the early hours in Dane Bank, police said that they have been giving the area "regular passing attention" when available to do so during all hours of the day and especially at night but they may not always be visible to residents.
They also encouraged residents to report any crimes, incidents or suspicious circumstances with as much information as possible, adding: "Once we have this information, we can then build up a picture of times, days, hours of the incidents taking place and we can then structure a plan with other specialist teams to apprehend the offenders."
One resident asked how police are going to rebuild trust with the Dane Bank community, saying many people have "lost faith" and no longer report crimes due to a lack of response. They also claimed that residents in the area are targeted "based on geography".
Police said it was "unfortunate" that the resident felt this way, adding that "the way trust can be built is to work together" and again urged residents to continue reporting incidents "however insignificant" they may seem - by dialling 999 in an emergency, 101 if a non-emergency, and online via the GMP website.
'More regular presence' to deter 'mindless' youths
John Read asked how 'mindless' youths riding scooters and mopeds up and down public pathways. He said he's a resident on Cemetery Road and claimed they have been racing up and down the path and road every night between 9pm and 11pm "almost every night for the last few weeks".
Another resident said mopeds and motorbikes have also been "flying up and down Standish Walk, cutting down to Yew Tree Road". They claimed they had to bring their daughter back into the house on the first day of letting her play out at the front of their house after just 10 minutes due to the problem.
Police agreed that the "appalling behaviour" was "mindless" and said the local policing team was aware of the issue whilst endeavouring to "show a more regular presence" in the Cemetery Road area during the times mentioned. They also said they will be spending more time in the Standish Walk and Yew Tree Road area but again urged residents to report incidents - including specific times and any names of those responsible - via www.gmp.police.uk/tua/tell-us-about/soh/something-youve-seen-or-heard.
Catalytic converter thefts
After another resident said their catalytic converter had been stolen from their car and asked whether there will be any physical police presence in the area and if stop and search powers will be enforced, police said they were "fully aware" of the issues of theft of catalytic converters and are "treating it as a priority". They also said stop and search powers are being used but can only being used "when certain criteria has been met".
One concerned resident asked what can be done about dangerous parking on the corners of Ash Road, Shirley Avenue and Norfolk Avenue in Dane Bank and feels "there's going to be a terrible accident one day".
Parking problems
Police said there's an increase in vehicles in residential areas during the daytime due to the current situation and more residents working from home, but double yellow lines are needed to indicate to people that parking is prohibited, which is done by the council, and council traffic wardens will then be able to enforce it.
On the subject of parking, police also said they would monitor the Crown Point North Retail Park area and make enquiries with premises after reports from one resident of delivery drivers parking fully on pavements, particularly close to traffic lights, but they also reminded people to bring such matters to the attention of the council's Parking Enforcement Teams.
How can public 're-engage' with police?
The GMP Denton team also said they will restart face-to-face surgeries "once the Covid-19 restrictions lift to a safe point" - stating that a local officer or PCSO regularly held them with the council on Tuesday evening at Denton West community centre and in Sainsbury's cafe on Saturdays prior to the lockdown.
It came after one resident questioned how the public can "re-engage" with the police, claiming that what officers see "isn't the true picture of what we're having to live with".
The neighbourhood policing team said officers are regularly out and about in the area patrolling and have regular contact with Neighbourhood Watch teams, who do report things to the local area officers.
They added: "What we would like to see is the true picture and this can only be obtained if residents make reports to the police."