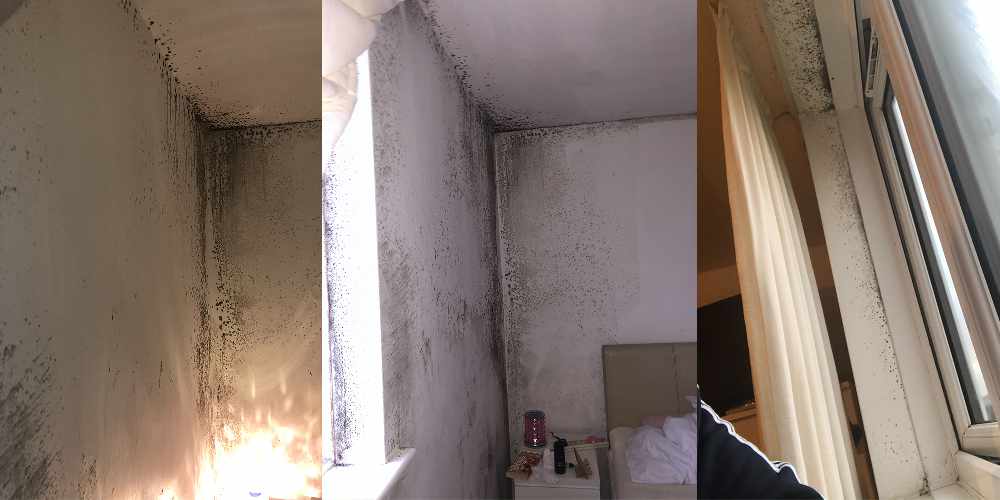 A family in Hattersley will finally be rid of the damp that has plagued them for more than three years thanks to the Reporter's intervention.
James Lucas, his partner and three children live at the Onward Homes property on Hattersley Road which has been riddled with damp since January 2018.
An entire wall in the bedroom of the property has been ruined by the mould, which continues to grow.
Throughout lockdown and the pandemic that problem continued to worsen, with the family unable to do anything to combat it.
James says that the mould has ruined countless pieces of furniture and is affecting the health of his children.
"It's in my boys bedroom and it's in my living room peeling the wallpaper off.
"It's ruined prams, clothes and curtains. We've had to get rid of my boys cupboards.
"It's inside the wall. It has ruined so many things. It's worst in our bedroom."
He said that on only one occasion had someone from Onward Homes, the landlords that manage the property, come out to see the problem, despite numerous complaints. He was surprised when the surveyor asked if they boiled a lot of vegetables in the property, something which James says couldn't account for the amount of mould throughout the property.
James said that living with the mould has taken its toll on all of the family. "I've got bad asthma, we've had letters from the doctor as both boys have had chest infections from it.
"I'm allergic to penicillin so I'm forever coming out with allergic reactions from it."
After hearing about the state of the home, the Reporter got in touch with Onward Homes. They agreed to send a contractor round to treat the mould and repaint the home. In a statement they said: "A request was raised with us and a repairs specialist visited the property on 22 December. Advice was given to the customer about some simple steps that could be taken to reduce condensation, which we believe will be the best way to resolve the problem.
"An appointment has been arranged for Monday 25 January with our contractor Fortem to treat the mould and re-paint as needed. Responding to customers and resolving their requests for help, whilst always following our safe systems of working due to the current situation, is a very high priority for us."