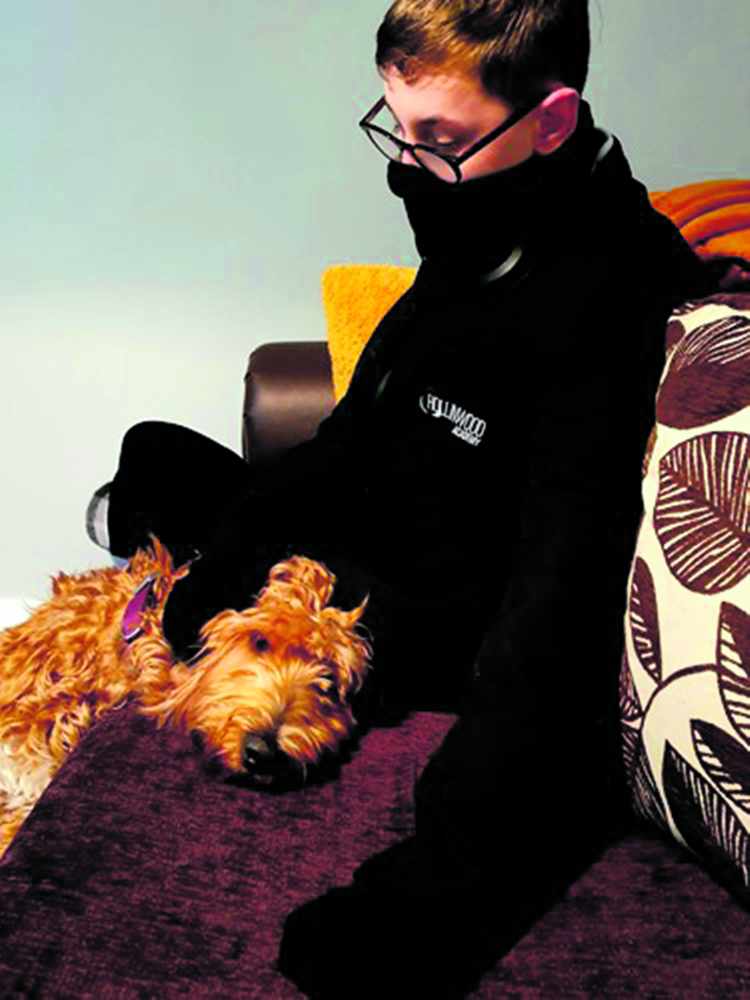 A Stalybridge family have suffered a huge setback in their quest to find a much-needed assistance dog. 
Before Christmas, Natasha Eastwood launched an appeal to find an assistance dog for her 13-year-old son, Aidan.
As previously reported Aidan was diagnosed with the life-threatening heart condition CPVT two years ago after collapsing at school. The family also faces additional challenges due Aidan's autism and severe OCD.
An assistance dog would not only provide Aidan with practical and emotional support, it would help with his motor control, sensory activities, CBT therapy and encourage gentle exercise for his heart which will improve his physical wellbeing.
As per medical advice, the local authority SEN team are currently reviewing Aidan's Education Health Care Plan, with a view to adding an assistance dog as a health need.
Last month, Natasha and Aidan thought their prayers had been answered and an assistance dog had been sourced but now, due to unforeseen circumstances, they find themselves back at square one and Natasha had to break the heart-wrenching news to Aidan that his 'Bobby' would not be coming home after all, leaving him devastated.
Assistance Dogs UK registered-trainers Christine Meaney and David Campbell will be working closely with the family to source a dog and then tailor its training to Aidan's needs.
However, the search is complicated by the fact that charities in England who are registered with Assistance Dogs International only accept applicants between three and 10 years of age.
The family has been rallying support from the local community, including Stalybridge and Hyde MP Jonathan Reynolds.
He said: "Natasha visited me recently at one of my surgeries to tell me about her story and I was pleased to offer her my support in any way possible.
"I understand Natasha and Aidan are now having to start their search once again for an assistance dog. I know they will be devastated by this setback and my heart goes out to them both."
If you can help in anyway, you can contact Natasha on 07718226190, follow the appeal at www.facebook.com/groups/165771714752250 or donate at www.justgiving.com/crowdfunding/natasha-and-aidan-eastwood.
Main image:
AIDAN: An assistance dog would make a huge difference to his life.