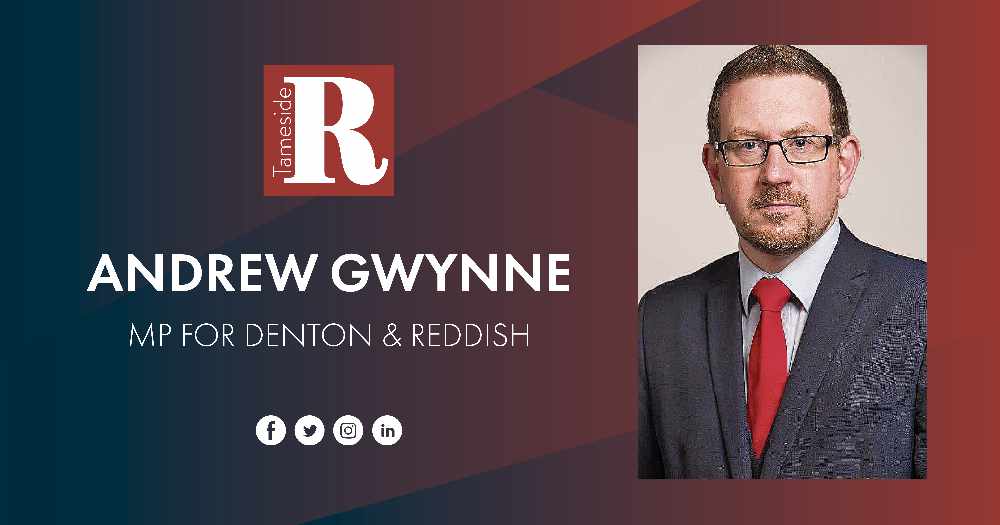 The hotly-debated topic of clean air is the subject of Denton MP Andrew Gwynne's column for us this week.
We all want and need clean air to breathe. 70 years ago, smoke billowed from domestic and factory chimneys, and there were the big pea-souper smogs.
Outcry led to the Clean Air Act 1956, and Denton Urban District was one of the first councils outside London to use the provisions of the Act to declare smokeless zones, restricting what fuels could be burnt and fining people for breaching the new regulations. The measures worked and, as a consequence, public health improved.
Today there's a debate raging across Greater Manchester, and at the fringes it's almost as toxic as some of the air we breathe! Whilst soot-based air pollution is pretty much a thing of the past, pollution from other, completely invisible toxic particulates is now a huge problem across urban areas of the UK, and the levels can be very dangerous to public health.
In 2015 the UK Government was taken to court over its failure to protect human health from air pollution. The case was brought by an environmental group - Client Earth - and the Government lost.
The Government was instructed to bring air quality in those areas in excess of safe levels back down to within acceptable limits, and they decided to impose Clean Air Zones on areas, and, from 2024, to slap on heavy fines to Councils where air quality is still at dangerous levels.
When the Bill was passing through Parliament to bring in these new powers, I opposed them, calling them a "blunt tool". There are other ways to tackle these issues, but it takes serious resources and proper partnership working between local and national levels to achieve results.
Anyway, to cut a long story short, we now have a Clean Air Zone for Greater Manchester being implemented to cover all non-compliant vehicles except cars, mopeds and motorbikes (which was a local decision, along with joining together to have one single GM scheme rather than 10 different and confusing schemes across a common area). It is an instruction from Government and, even with it in place, if it doesn't work, those councils will still get heavy fines.
I opposed the 2008 congestion charge, and while these plans are radically different to that proposal - which targeted all vehicles - I understand the anger. That anger needs to be channelled towards Ministers. Our councillors' hands are legally tied.
Only the Secretary of State for the Environment can allow the scheme to be halted or paused. And only the Government can cough up cash to allow a proper retrofit or scrappage scheme to operate (the £120m they've given doesn't begin to tackle the issue) if this CAZ is to proceed.
I'm taking these things up with Ministers. They must listen to local communities on this, and at least compensate those affected. And they need to proactively work with local councils to tackle air pollution hot spots rather than threaten fines and pass on the blame.
Read more from the Tameside Reporter
Click here for more of the latest news
Click here to read the latest edition of the paper online
Click here to find out where you can pick up a copy of the paper