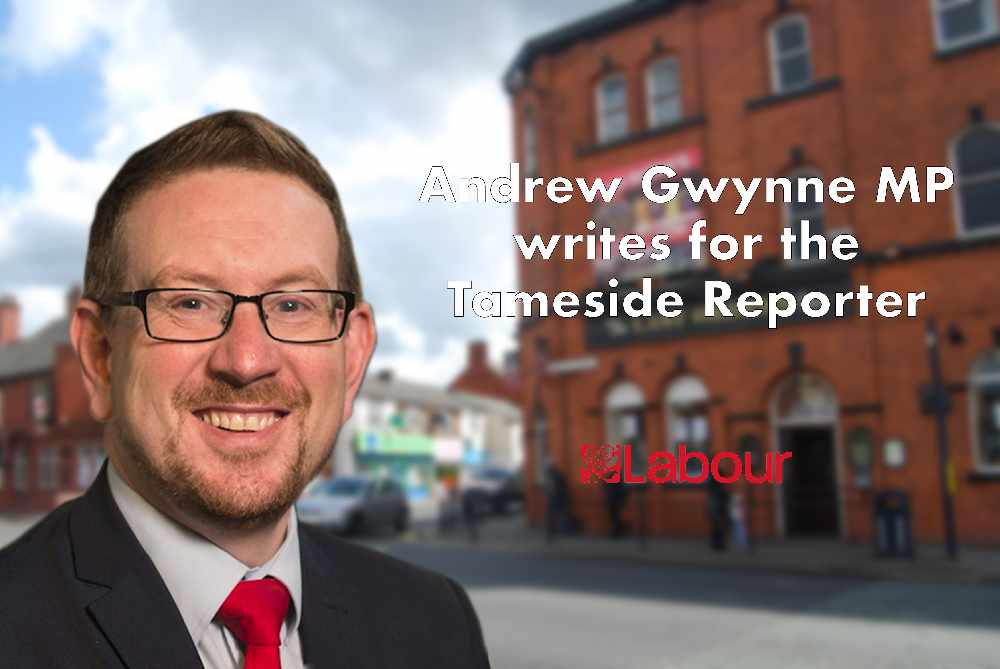 Denton MP Andrew Gwynne warns that people must be "much more careful now" over Christmas but wishes his constituents a peaceful break over the festive period in his final column for us of 2020.
Every year at around this time, on TV adverts and as we trudge around shops and supermarkets trying to find some last minute presents, we hear Andy Williams singing about kids jingle belling, marshmallows toasting and carolling out in the snow. He assures us all that Christmas is 'the most wonderful time of the year.'
Unfortunately, this Christmas is likely to be considerably less merry for most than usual. In fact, I think many of you will be justifiably angry about the way that the Government has handled Christmas.
Many of you will have made plans for the Christmas period based on rules announced just a few weeks ago and will have had these plans fall through as a result of the Prime Minister's announcement at the weekend.
This will be particularly hard for those who will now have to celebrate on their own or without the family members that they haven't seen since before the pandemic.
The Prime Minister should never have promised a more 'normal' Christmas if he wasn't able to deliver it. He should have been straight with us rather than getting people's hopes up.
Unfortunately, this is just the latest example of his gross incompetence – his bumbling clown routine is a whole lot less funny when he's making the most important decisions affecting millions.
However, the scientists say that there is a new, faster spreading strain of the virus down in the south east of the country (why the Government is only acting now – just before Christmas – when they've known about this new strain since September is anyone's guess).
This does mean that we need to be much more careful now. However much our own Christmas plans may have been ruined, we should think about those who have already lost loved ones to this terrible virus and who were already facing a difficult Christmas without them.
We owe it to them to take actions to ensure that others don't have to go through the same thing. We should also remember that there is now light at the end of the tunnel. The vaccine has already started to roll out and this is the key to us getting back to normality.
It will be a difficult Christmas, but we have the very real prospect of a much happier, healthier 2021 once we get through the next few months.
However you're celebrating Christmas this year, I hope you have a peaceful break and here's to a much happier new year.