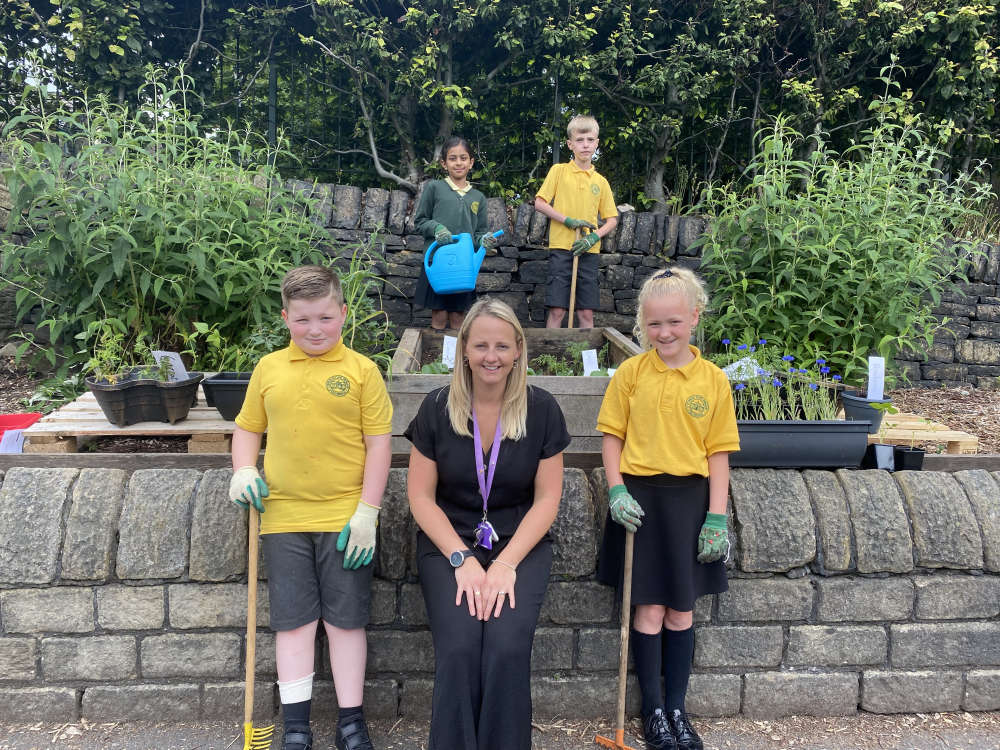 A Stalybridge primary school have been learning to nurture themselves and the environment surrounding them whilst working to strengthen their gardening knowledge.
St Paul's C of E Primary School believe that looking after pupils' wellbeing in school is 'fundamental' and have begun a new project to support this.
The school have been working to complete their Royal Horticultural Society Level 3 Gardening Award, an achievement that sees them exploring the world of gardening including the importance of healthy eating.
The children are now looking to begin their Level 4 award, which will see them gifted with seeds worth over £100, giving them something to harvest all year round.
This project has been something that pupil wellbeing lead, Leanne Forrest, has loved working on.
"This is a good way for them to teach others. By nurturing the plants they're also nurturing themselves.
"Whether it's thinking about if the plants need watering, whether they need space to grow or if they need to be surrounded by the right plants. These are all skills that they can apply to their own life," she says.
The children have spent their time growing different vegetables, learning how to identify each one and the best way to care for them. The pupils plan to cook these vegetables that they have grown, to create healthy meals and to teach other children where their food comes from.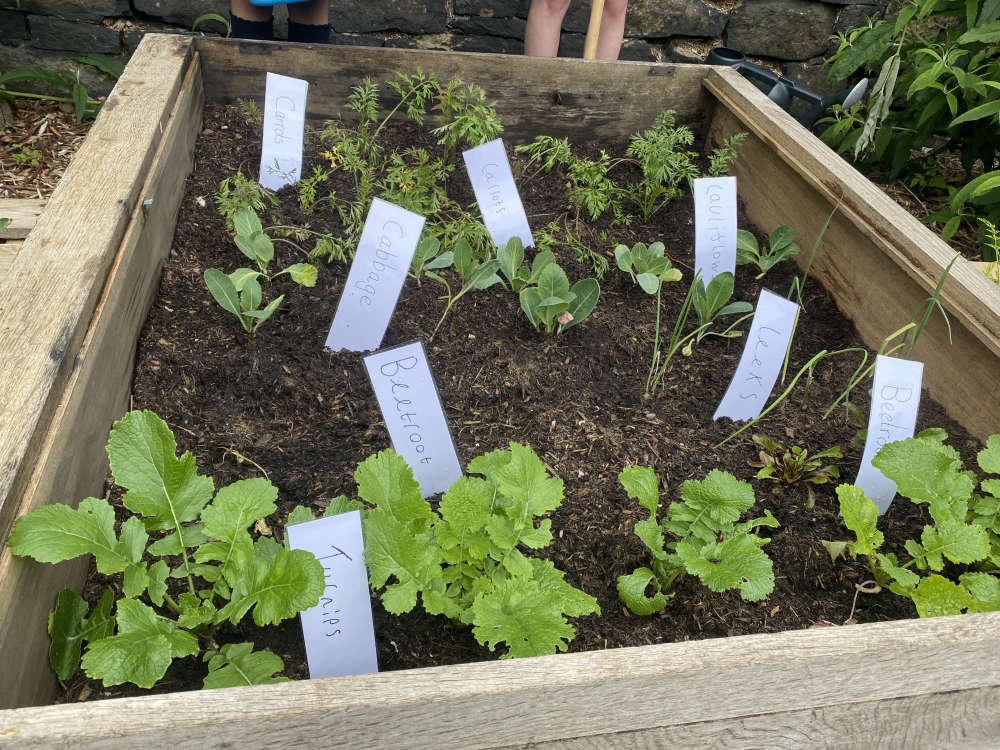 Providing them with the outdoor connection and the possibility of creating home-made meals from their produce is something that Leanne believes is a hugely positive opportunity for the children.
"There is a massive correlation between something as simple as gardening and emotional wellbeing. The children are now learning about where their food comes from.
"They grew tomatoes and then learnt more about where tomato sauce comes from, we're then questioning if we are able to make a healthier alternative than the ones they may buy.
"We're always looking to encourage that positive lifestyle choice for them in the future," she says.
The children are now beyond eager to turn their produce into tasty treats, hoping to share what they've learnt with some of the younger children in the school.
This project has been incredibly beneficial for the wellbeing of the pupils, allowing them to break away from the classroom and develop another skill whilst helping something to grow and thrive.
The school were also recently awarded the AcSEED Award which works to highlight the best practises of supporting the mental health and emotional wellbeing of young people in UK schools and colleges.
St Paul's have worked tremendously hard to ensure the happiness of all the children in their care and the green fingered pupils are not yet finished with their mission to nurture their school and the local community.
Read more from the Tameside Reporter
Click here for more of the latest news
Click here to read the latest edition of the paper online
Click here to find out where you can pick up a copy of the paper