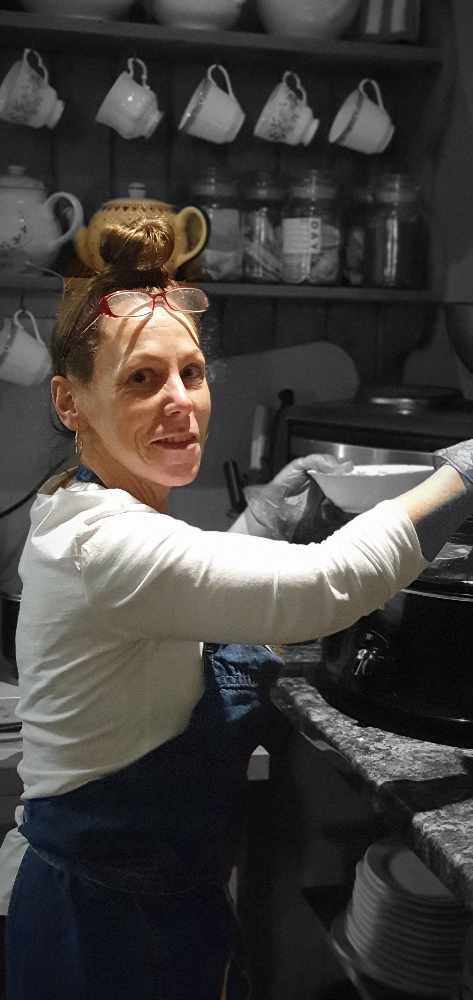 The number of people benefiting from a new way of boosting health and wellbeing has more than doubled in Greater Manchester since last year.
With all 10 boroughs now on board, social prescribing is expanding rapidly right across the region.
Progress so far includes:
8,000 people received social prescriptions arranged by GPs, social workers and other healthcare staff last year (2018/19)
So far this year (covering April to December 2019), this figure has already soared to over 20,000 social prescriptions
Greater Manchester has already exceeded the 13,000 social prescriptions target set by NHS England for this year (2019/20)
8 out of 10 GP practices now issue social prescriptions
Approximately 16,000 voluntary community groups and organisations offer a diverse range of activities, with everything from walking groups to IT classes, knit and natter groups and cookery courses*
As of February 2020, every borough in Greater Manchester has a social prescribing scheme in operation
Greater Manchester is believed to be the largest city region in the country to make social prescribing available to so many people, in all boroughs
Social prescribing helps people to connect with community groups and activities that provide non-medical support for mental and physical health and wellbeing. GPs, social workers and other health and care staff are using social prescribing to support people's wider health and wellbeing, focusing on the whole person, their life and circumstances rather than concentrating on a particular illness.
This kind of approach has been happening informally at a local level for decades across Greater Manchester. Following recent recognition by the health and care system nationally, and enhanced support regionally, a social prescribing service is growing rapidly across the region.
To support the continued expansion of social prescribing in Greater Manchester, Elemental social prescribing software is now available to all NHS bodies and councils. This will allow health and care professionals to connect people with community groups and activities quickly and easily at the click of a button.
Andy Burnham, Mayor of Greater Manchester, said: "Social prescribing is about empowering people to take control of their own health and wellbeing, helping them to become more resilient and strengthening the support networks in their community.
"Many appointments at GP surgeries are down to issues around wider social determinants of health. Social prescribing is therefore a key pillar of the Live Well approach, set out in our Health Plan, to address health inequalities in adulthood. It has the potential to reduce the clinical prescribing bill for the NHS by shifting our focus from a particular illness to the whole person, encompassing issues that we know impact on people's health like housing and someone's employment situation.
"I am so proud of the amazing progress we have made so far with social prescribing in our city-region. We want social prescribing to be routinely offered through any public service and to become an integral part of how we do things here in Greater Manchester."
Giles Wilmore, lead for people and communities at Greater Manchester Health and Social Care Partnership, said: "We know social prescribing has already made a difference to so many people whether it's tackling loneliness and isolation, managing depression and anxiety or getting back to work - we've heard amazing stories from right across the region.
"Now we need to go further and faster so that as many people as possible can benefit from this approach. We want social prescribing to become as commonplace, and just as easy, as booking a blood test or a hospital outpatient appointment."
Dr Tom Tasker, co-chair of the Greater Manchester Joint Commissioning Board, said: "Social prescribing is increasingly recognised and valued by GPs and the whole practice team as an important intervention in its own right. It is now routinely offered in most GP practices across Greater Manchester when appropriate to do so.
"The network of groups, activities and organisations in a community can really help to support the people who live there to lead better lives."
Denise Hough, 53, from Tameside, said: "I have back problems, bowel issues and an over-active thyroid, but it is mentally that I have really struggled as I've suffered from depression for a long time.
"My link worker helped me to get a volunteering role. It's my motivation to get dressed and get out of the house – I feel needed. I've got my sense of humour back and for the first time in years I am living."
Kirsty Fisher, who is social prescribing programme manager at Action Together, commented: "I feel very lucky to be working in Tameside, we have an amazingly active and diverse voluntary and community sector. It's so exciting to be delivering a service that gives everyone who lives here the chance to focus on what's great about their community and to get involved in whatever way is right for them."