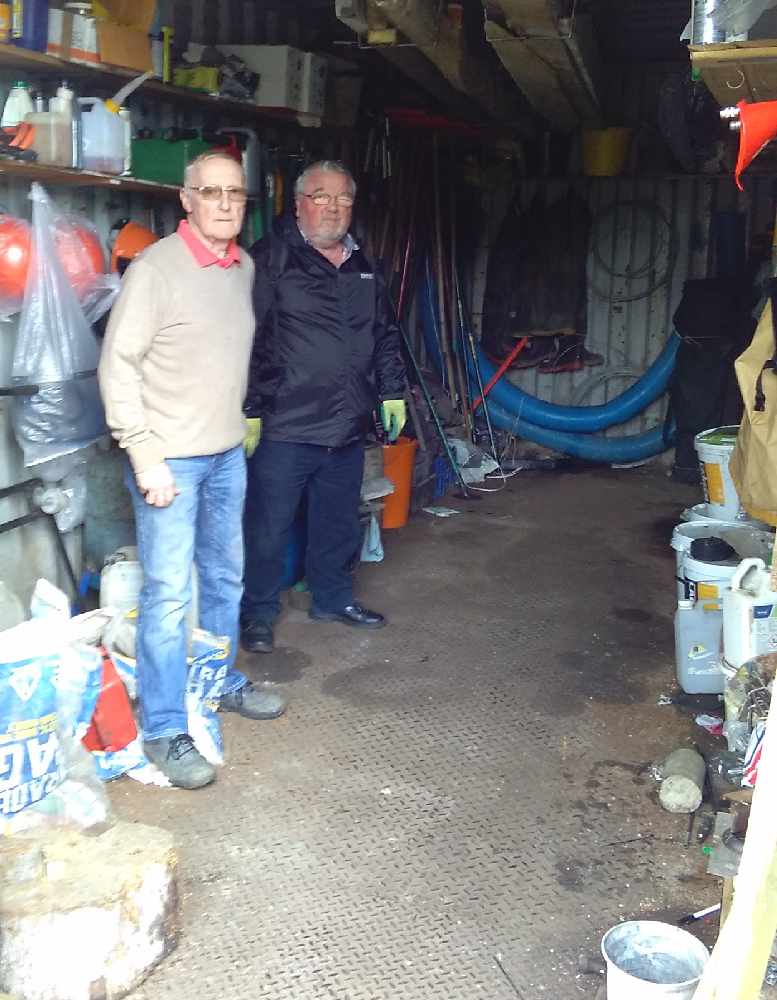 The Friends of Gorse Hall have been left devastated after yet another break-in at the group's container near the Quarry Street entrance. 
It is the third time in recent months that the group has had to deal with a break-in and last week, the thieves took all the donated and newly purchased equipment that replaced items stolen in the last theft in September.
The group is now even considering abandoning their aims of maintaining and promoting the historic site.
Alan Pickles, Chair of Friends of Gorse Hall, said: "If no maintenance can be carried out, there will be no paths or open space for people to enjoy. It's surprising how quickly nature covers everything.
"The maintenance team often clear a feature on the 35-acre site each year for visitors and within a few years without constant clearing, it looks like nothing was ever done.
"The group can't afford to replace any larger items because we have to pay nearly £500 every May for public liability insurance and there is never enough money left over for replacement tools."
Since the September break-in, the Friends of Gorse Hall spent £240 on new security devices for the container, but these only delayed the thieves by a couple of nights.
Sometime overnight on Saturday, March 7, the thieves attempted to break-in but only managed to damage one of the locks. It was so destroyed that the group had to get special cutting equipment to grind the lock within its own lock box to remove it.
Then overnight on Monday, March 9, the thieves returned with battery-powered cutting equipment to cut through the special lock and security box.
As well as the donated items since the last break-in, the thieves took larger items that had been bought at winter discount rates just weeks earlier, to start clearing winter debris and cutting the grass around Gorse Hall.
Alan added: "They even took our 20-year-old wheelbarrows, which were the very first things we bought when the group started in 1999 and were still used every week.
"The few active members of the team are all in their 70s or have some sort of disability. Without the special tools bought for the volunteers, maintenance of the site can't be carried out every week.
"Now, with the constant worry of paying out to make the container more secure and trying to replace necessary tools, we have to consider what can be done without any tools to stop nature covering the paths and historic features with brambles, weeds, brushes and grass."
The group has received a generous promise of help from Hyde-based business Pete Garcia Fabrications to repair and weld any damage to the container this week to try and make it more secure.
Main image:
WIPED OUT: Group members inspect the empty container.