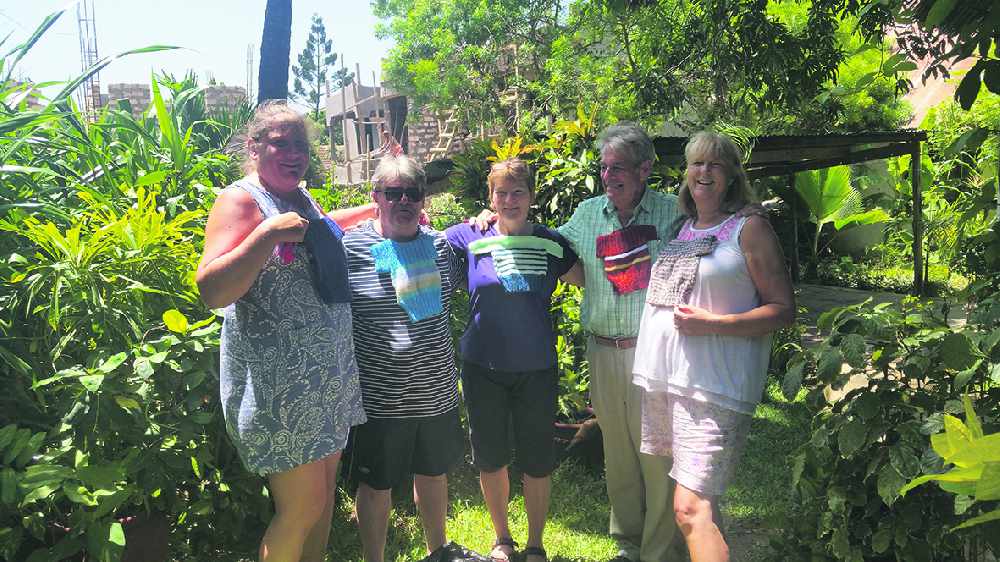 The story of two Tamesider's who have spent much of the last 8 years changing the lives of street children in Kenya.
It was a chance encounter with a hotel waiter that set a Tameside couple on the path to changing the lives of street children in Kenya.
Paul and Gayle Woods travelled to the beachside resort of Mombasa eight years ago on a holiday like any other, or so they thought. After two relaxing weeks on safari and good food, they lamented the fact they hadn't seen the 'real' side of the country they had visited.
After a short conversation with their waiter they were taken into the city where they were shocked by what they found.
"The street kids," said Gayle. "They were just lying on the pavements and in the gutters - people were just stepping over them, walking past them."

They'd been immediately struck by the size of the problem that Kenyan cities have. It's estimated that 60,000 young children live on the streets of Nairobi, the nation's capital, along with hundreds of thousands of more left on the streets throughout the country.
They're often referred to as 'garbage' or 'rubbish' in their own language and are largely forgotten about by the government and their people. Many use drugs and resort to violence to survive - a harsh reality of life on the street.
Gayle said they couldn't just sit by and do nothing: "It just touched both of our hearts in a massive way and we just felt that we were called by God to go out and do something to help these kids which, at the time, was enormous because we didn't know anybody or anything - we just thought how on earth are we going to do this?
"But we did and now we have a centre which is purely for street kids to come to from the city where they can shower, they get food, teaching and recreation.
"But mainly they get given lots of love and respect and the centre is to help the kids adapt to discipline and routine. If they don't have it they run free."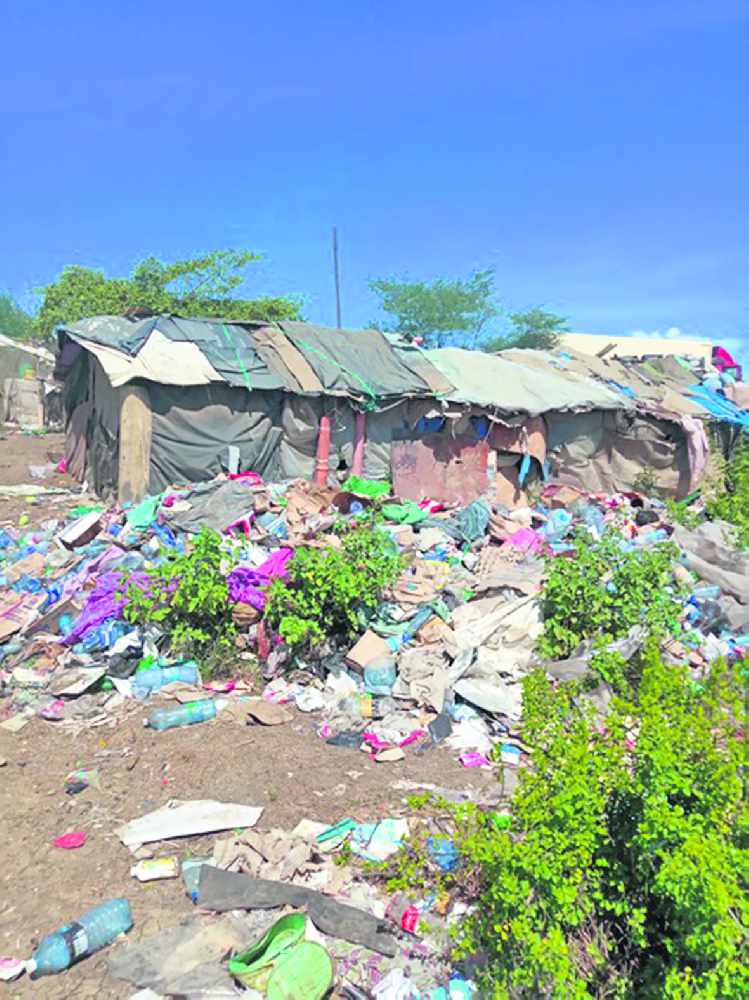 Much of GAP Kenya's work is concentrated on the Mwakirunge municipal dump site, just north of the city. There, children and their families live amongst the waste and rubbish generated from Kenya's second largest cities. Many of the houses are constructed by mothers using whatever they can find on the dumps: mainly cloth, plastic and discarded items.
Gayle described the conditions the families live in as 'horrendous.'
She said: "They're actually in the midst of all the rubbish so it smells, there's flies and they live in those houses with their children.
"They scavenge on the dump, they eat food from the dump, if they can find anything to sell they will sell it to buy food."
It struck a chord with the couple who were motivated by their faith to do something. Both practicing Christians, they say they felt they were called by God to help the children, but were overwhelmed by the enormity of the task.
Paul said: "As Christians we believe that God loves everybody and he loves these children too.
"Faith isn't an issue. Most of the kids who come to the centre are from a Muslim background. Mombasa is predominately a Muslim city whereas the capital Nairobi is recognised as Christian."
The pair started small, helping who they could with what little they had, but after eight long years they've worked their way up into a position where they now provide their own centre to encourage
children to get off the street. Opening in December 2017, it aims to teach the mothers skills to earn enough money to leave the dump site for good and move into a safe and stable home for them and their children. Paul says it's not uncommon for 17-year-old girls to arrive at the centre with three children and no reading or writing skills.
It's then up to the charity to take these women and their families in, educate them and look after them until they're able to escape the cycle of poverty and move out on their own.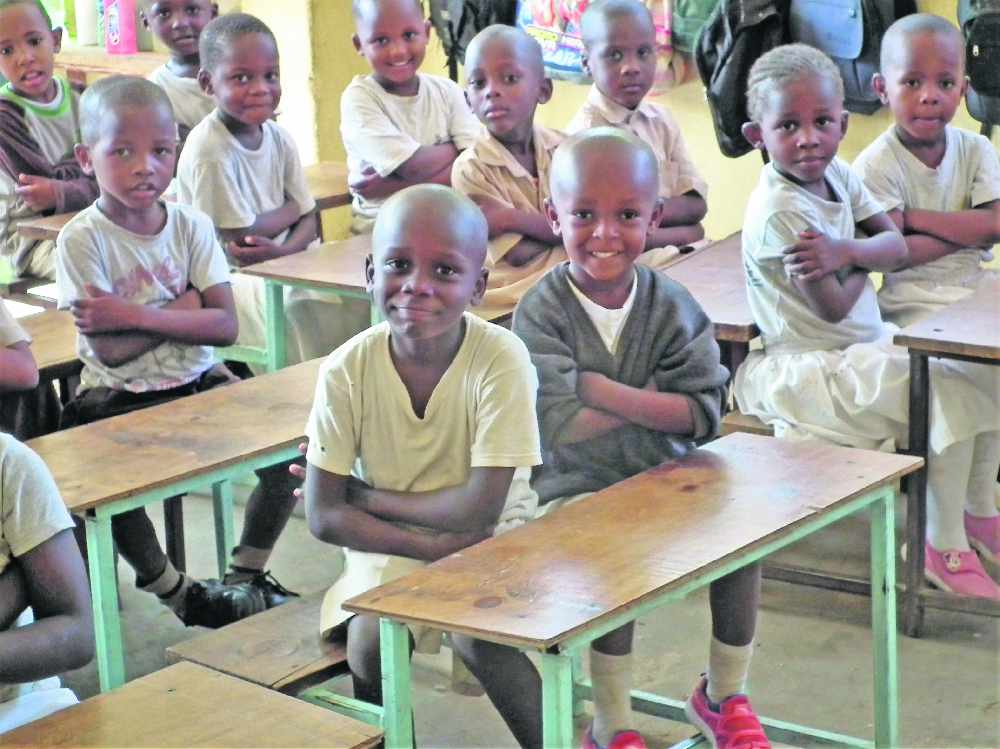 Education is a large part of what the charity aim to provide but the pair say that sadly, some of the children don't always want to leave the streets.
Paul says: "It varies enormously, there's the super appreciative and there are those who just take it for granted and want more.
"People tell them stories like we're making money out of what we do and there's some resentment there but by and large when they come into the centre they see."
Gayle added: "We do have kids that don't want to leave the streets and they're just using the centre as a place to be fed, wash clothes and have some fun.
"That's fine, we're just there for whatever they need really and we hope one day they might see above street life and realise they need something better.
"We take any kids. When they're with us they're good kids. They're not good on the streets - they do bad stuff - but when they're with us they're just kids again.
"They come up and they just want a hug and that's great - I love hugging, especially the smaller kids, giving them just a little bit of love and affection because they don't get it anywhere else."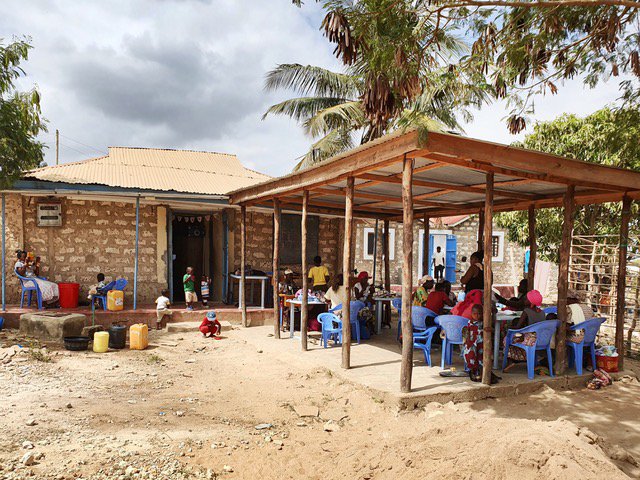 After the years of hard work the charity are now in a position to grow. They currently rent a building with four or five rooms close to the dump site, but say they need bigger premises to house the families they're trying to help.
Paul said for the families they manage to get into the new rooms it will be like going from nothing to Buckingham Palace.
Gayle said: "Currently we're renting a building, it's got four or five rooms in it but it's not big enough. We've actually had to build a small mud hut for the little ones to play in because we just don't have space for them.
"The new premises would be purpose built and have loads of room for us to grow.
"We're renting all these rooms for the mums so we can move them off the dump site - so if we can build our own rooms we can build them bigger than the usual size that they're made and help these mothers move on."
They both say that getting the families off the dump and into proper accommodation is the first step into changing their lives. As well as homing them, GAP Kenya also help to educate the children and their mothers.
According to Paul the average class size in a Kenyan public school is around 70 pupils, meaning the children often struggle to get a proper education.
Those at the charity work with the children when they're not at school to continue their learning and give them a better opportunity at escaping poverty.
The mothers are also taught bag making, to allow them to earn their own money and a little independence.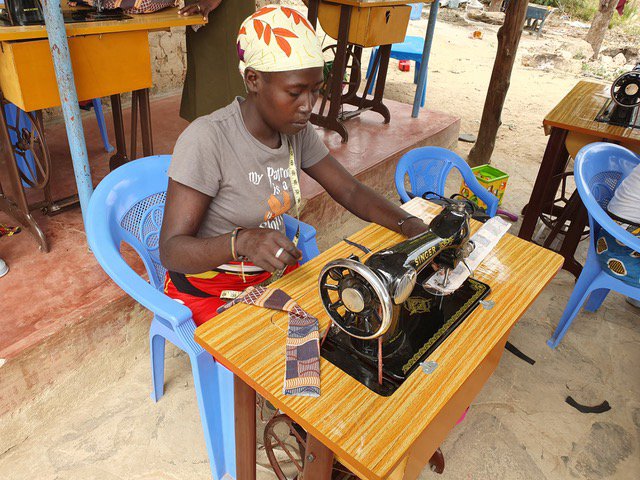 Gayle says: "These are just small steps along the road for them to become independent and to be able to move away from this area with their kids.
"We send all their kids to school, some have never been to school and just seeing them when they put on the uniform for the first time they're just so excited.
"The school they go to is a government school which means it's totally overcrowded so quite often they can only go for half a day because they split them so the other half of the day we teach them - we're trying to help them catch up.
"If we can do this and help those mums move away with their kids and start to live a life that, while it's never going to be a life that we're used to in the west - it's a third world country that doesn't happen, but just to give them something more."
Their efforts are already coming to fruition with Evans, one of the first children they helped. He's now enrolled in university and studying to become a mechanical engineer. However they say they still face a battle every day.
Paul said: "They're just existing at the moment. We have kids who come to the centre at the moment who are really sick because they've been given meat from a dump site the night before and it shouldn't happen, it's not what we want so we're just doing our utmost to help. We need to buy land."
The land they speak of is close to the dump, near to the building they're already renting. They need around £20,000 to purchase the plot and build the concrete rooms, giving them space for eight homes for the ladies and their families to live in. The pair say they're hopeful they'll be able to raise the money to fund the dream they've both had since starting the charity.
Paul said: "Are we going to raise it? I don't know. Obviously we'd appeal to any institutions, be it churches, other charities, trust funds and local businesses - we'd love to appeal to them.
"We do get supported already
by Saddleworth Rotary Club who actually pay for the kids educational fees every year which is phenomenal. We have a friend who runs an estate agents and he helps us out quite substantially in terms of funding now and I think he'll probably help I'm sure with this next phase."
• If you've been touched by Gayle and Paul's story and would like to help them out, you can call Mossley-based Gap Kenya on 07943 000452, or visit them online at www.gapkenya.com.
Listen to an extended interview with Paul and Gayle below