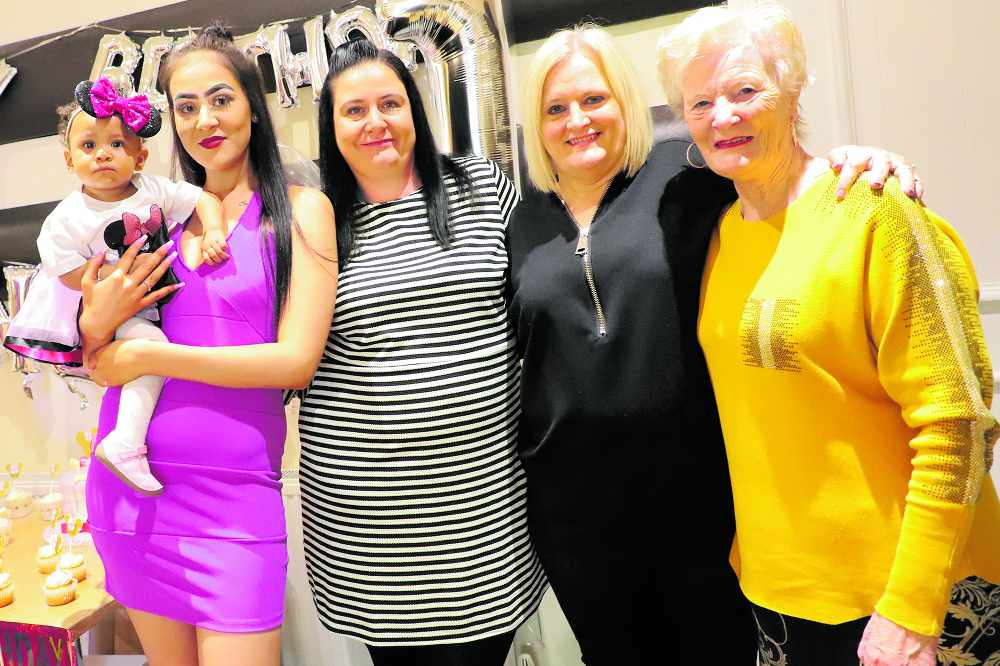 Five generations of one family came together to celebrate the first birthday of their youngest member – with every one of them being girls!
Little Oneeka Maya celebrated with a pink bash at the Old Thirteen Cheshire Astley Volunteer Rifleman Corps Inn, Stalybridge, recently.
The family marked the occasion with family and friends, which included Oneeka's great, great grandma Yvonne Powell, great grandma Debbie Heath, grandma Kerry Robinson and her mum Dionne Harrison-Daly.
Proud Gran Kerry said: "We are all very happy that there is five generations of girls in our family, because it is very rare - we all think it's brilliant.
"The party was fantastic – I love my little granddaughter and we have a big family who are all very close."
Main image:
BABY MAKES FIVE: One-year-old Oneeka with mum, grandma, great grandma and great, great grandma.