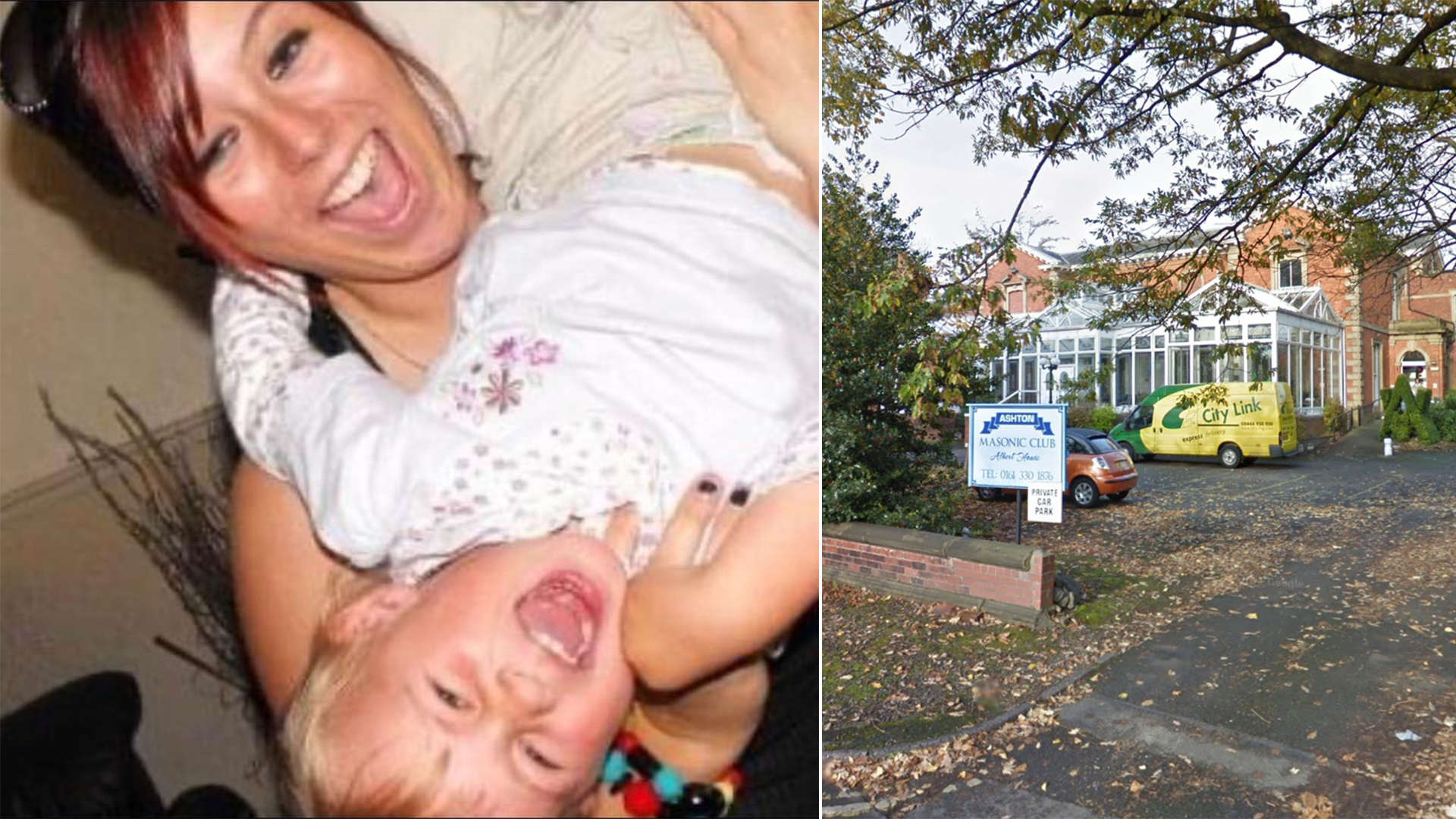 Natalie Yates will be holding the fundraiser at Ashton Masonic Hall.
A determined fundraiser from Ashton has organised a family charity night in memory of her late friend.
It will take place on Saturday 26 February from 6pm at Ashton Masonic Hall on Jowett's Walk.
With entry free, there will be tombolas, a bottle bag roulette, a cake stall and two signed footballs from Manchester United and Manchester City in acrylic cases up for grabs.
There will be a raffle for £1 a ticket and some of the more than 100 prizes already available include a hot tub, a PlayStation 5, a 50-inch smart TV, a laptop, alcohol and lots of different vouchers.
Food and drink will be available to buy from behind the bar and there will be a DJ playing.
Natalie Yates, a self-employed hairdresser, started fundraising for charities 11 years ago when her friend Hayley Spencer sadly passed away at the age of 25 from cervical cancer. Natalie plans for this to be her final event.
"Hayley was the reason why I started charity work," she told the Reporter. "I looked to finish after 10 years but because of Covid, it's gone into an 11th year.
"The proceeds from this event will go to Hayley's family and to Willow Wood Hospice. I've done a lot of work for Willow Wood and my brother-in-law's mum passed away there.
"I asked permission from Hayley's family to do the event as it's in her memory. They thought it was a lovely idea and were more than happy for me to do it. They've supported me for the last 11 years. Hayley's daughter Leah was only four years old when she died."
Natalie has been working hard to plan for the event, with support from local residents, friends and her family.
She said: "I've had a raffle page going on Facebook since July 2020 for this event which I've been looking at every day – that's how I've managed to raise money to buy the raffle prizes like the PlayStation and the hot tub.
"The response from the community has been unbelievable and we've probably had the most donations we've ever had, even though we thought people might not be able to give as much because of Covid.
"I want to thank Becki Edwards, Emma Davies and Sarah Steen who have helped me to organise everything, as well as lots of my family who have been very supportive.
"We originally planned the event for last July but, come summer time, Covid was still too rife so I chose to delay it again.
"The last event I did was on 7 March 2020 to raise money for a dementia charity, which was just before the first lockdown came in. I held a ladies night in September which was more of a celebration of Hayley's life."
Natalie hopes the family charity night, which she plans to be her last fundraiser, will be the most successful of all.
She added: "We did an event back in 2011 when we first started fundraising and every year we've done charity work, choosing a different charity each time. Altogether before this event, we've raised almost £60,000.
"I want this last event to be the biggest one and the largest amount we raise. In one event, the most we've ever raised was the very first one which was £9,700. I also raised £8,300 in Willow Wood during the lockdowns."
For more information or if you have any donations you want to give, you can get in touch with Natalie by calling 07794 973993.
Read more from the Tameside Reporter
Click here for more of the latest news
Click here to read the latest edition of the paper online
Click here to find out where you can pick up a copy of the paper