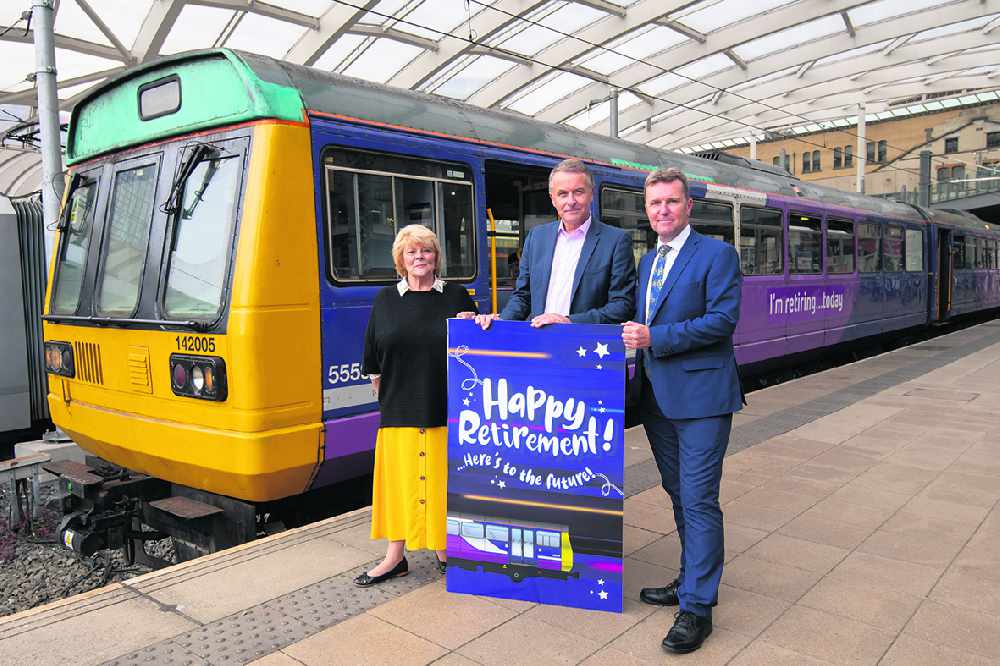 It was a milestone moment as the first of Northern's Pacer trains to retire made its final journey this week - to Stalybridge.
The train – unit 142005 – entered service on February 20, 1987, and bowed out on Monday after completing its final day of operation by carrying customers to Stalybridge from Manchester Victoria.
The train had travelled more than three million miles in its 32 years of service.
With calls for upgrades loud and clear, few are likely to lament the passing of the Pacer.
David Sidebottom, Director at Transport Focus, helped bid farewell to the retiring train, stating: "Passengers won't be sorry to see these outdated and uncomfortable trains depart for retirement. Pacers have become a potent symbol for the need to invest in better transport infrastructure across the North.
"Their replacements cannot arrive too soon, though it's now equally important that the railway improves punctuality and reliability of services, so passengers see every possible benefit from each new train."
Cllr Doreen Dickinson, Vice Chair of TfGMC and Stalybridge North councillor and leader of Tameside Conservatives, also bid farewell to the old Pacer.
Northern is now introducing 101 brand new trains - 15 are already in service - and upgrading the remainder of its fleet.
Rail Minister Chris Heaton-Harris said: "I am delighted to see the start of the Pacer trains retiring from the Northern network. This is a milestone moment for passengers in the north, as part of our commitment to delivering more comfortable, frequent and reliable journeys.
"We are now starting to see brand new, comfortable, modern trains in their place, alongside the 2,000 extra services a week that have
already been delivered."
David Brown, Managing Director at Northern, said: "The Northern network is busier than it has been for a generation – more than 100 million customer journeys will be made on Northern services in 2019 – and the introduction of new trains and the retirement of the Pacers is at the heart of our transformation for customers.
In partnership with the Department for Transport and leasing company Porterbrook, three Pacer carriages will be donated in 2020 and transformed into community assets.
Applications are currently being sought via a competition seeking innovative and society focused projects. Interested parties, such as community groups, charities and schools can find out more and apply here.