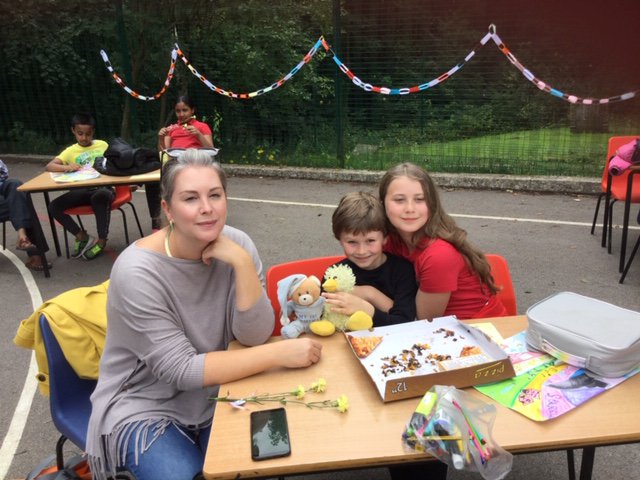 Year Six pupils at a Hyde primary school said 'goodbye' at a socially distanced farewell celebration on a sun-drenched afternoon, which was filled with laughter and a few tears.
The class of 2020 at St George's Primary School were joined by invited guests on Friday afternoon, as they celebrated their time at the school.
With the final year for the pupils unfortunately interrupted by Covid-19, the sun was a welcome sight as parents joined their children for an outdoor celebration.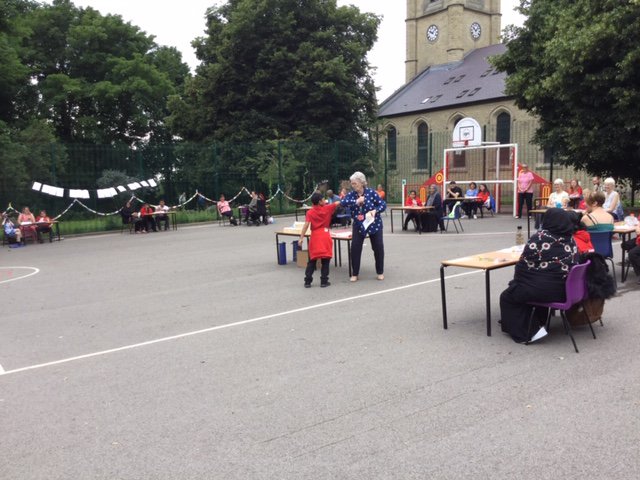 It has been a difficult time for all pupils up and down the country but, for Year Six in particular, Covid has deprived them of the opportunity to hold leavers assemblies, end of school plays and other Year 6 treats.
However, staff at St George's were determined to give their pupils a memorable send-off, which included a pizza picnic and ice-cream van treat.
Head teacher Tricia Walker said: "It has been a really difficult year for our pupils, but we were adamant we wanted to give them the send-off they deserved. It was carefully planned, and it was lovely to see so many smiles on what is normally a very emotional day."