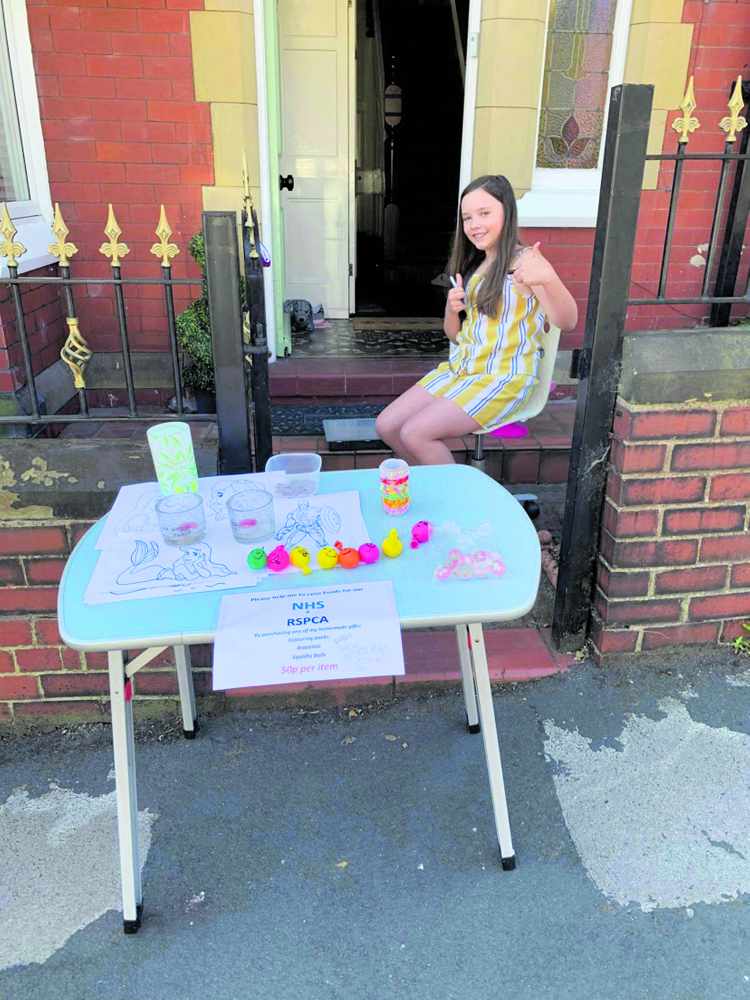 Dukinfield and Stalybridge Rotary Club has awarded its first ever Rotary Hero Certificate to Ella Warhurst. 
Ella, aged nine, decided that she wanted to do her bit to raise funds for Tameside Hospital during the Coronavirus lockdown and she set up a stall outside her parent's house selling homemade bracelets and stress balls.
Immediate Past Club President Steve Gilligan explained: "We heard about Ella's fundraising through our community contacts and we were so impressed by Ella's initiative and determination.
"Despite being told that her house was not passed by many pedestrians who could look at her stall, Ella pressed on with setting it up.
"Word of mouth in the community got her the support she needed as locals went out of their way go to Ella's stall with one former resident travelling from their current home in Stockport to pay her a visit!
"We decided that, as a club, we'd like to contribute and offered to match every pound Ella raised. In all £267.60 was donated to the Tameside Hospital £1M Scanner Appeal.
"However, we also wanted to recognise and celebrate Ella's personal achievement and so decided to award her a Rotary Hero Certificate.
"Ella and her parents, Ian and Maxine were completely surprised and delighted when we popped round to hand over the cheque (in a socially distanced way) and then presented her with her certificate and pin!"