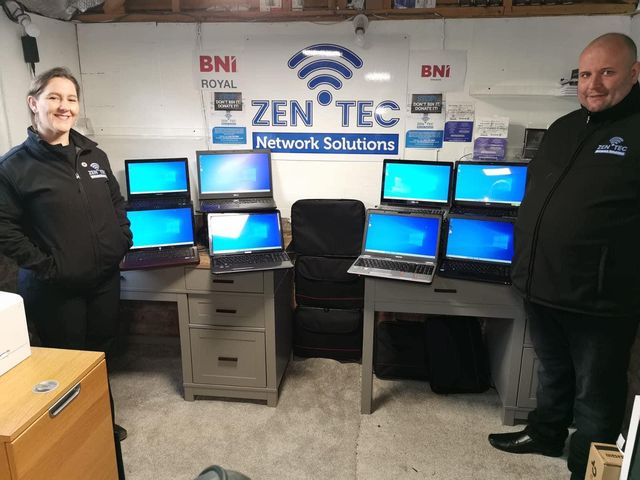 A Dukinfield tech company are trying to make sure no child suffers whilst learning from home by donating refurbished laptops and tablets.
Mike Brooks and Cerid Grimshaw from Zen Tec Network Solutions have been taking in old and unwanted devices, refurbishing them with new parts and passing them onto those most needy. The old devices are fitted with new, faster hard drives, new batteries and screens if necessary.
It comes after MP's from across the country, including Angela Rayner MP and Andrew Gwynne MP, said they want to see technology provisions extended for children working from home.
The company have already handed out plenty of devices to a Children's home in Hazel Grove, St James Food Bank in Alderley Edge and Tameside East Foodbank. Now they're looking for business to donate more old tech to let them help more people.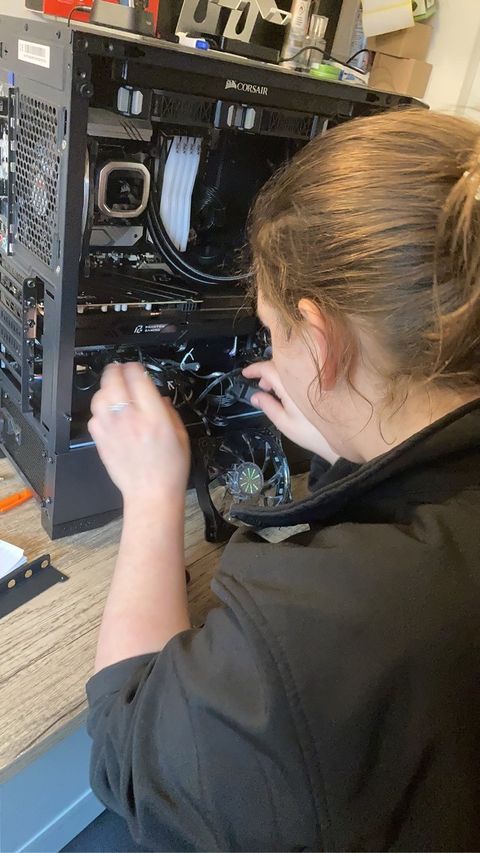 "We started asking in November time" explained Mike. "We're in a networking group with other local businesses and I posted asking if they could donate laptops, tablets and desktop computers.
"We'd recently been on a seminar and they said 1.5million children don't have access to technology.
"We got given a lot of laptops but a lot of them couldn't take Windows 10 so we stripped them for parts."
Michael says that they wanted to do all the could to help while they were quiet due to the lockdown restricting their trade.
"We work on them all the time and I thought that, while we're quiet, we might as well. A lot of the businesses we support, most of them are shut so we might as well try and help.
"I was looking on Facebook and seeing people say they're struggling, out of work and now their child has got to do schoolwork online.
"We've had a financial company donated a few iPads yesterday and a heating company in Stockport are donating laptops next week."
Anyone that has any technology to donate can do so by emailing donations@ZenTecNS.co.uk
You can also support their appeal by donating to their GoFundMe page.