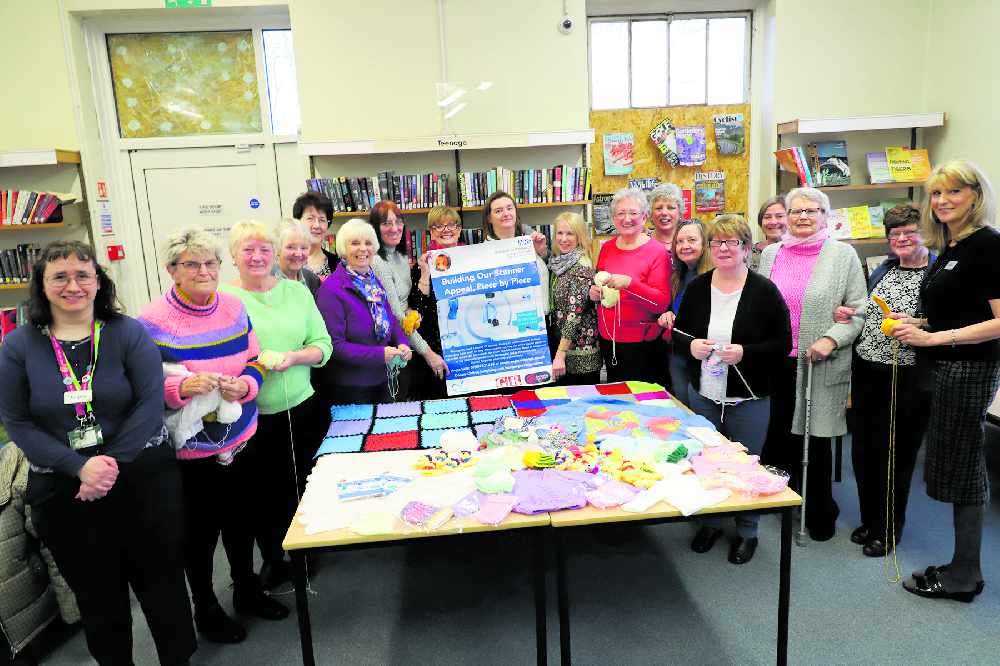 Droylsden knitters have raised more than £500 for the Tameside Hospital £1m CT Scanner Appeal.
The Droylsden Library Knitting Group presented the tremendous sum of £500.14 to the appeal's head of fundraising Angie Wild.
The money was raised from the proceeds of two pre-Christmas sales when the group sold items they had made including babywear, hats and small Christmas stocking ornaments.
The group get together every Friday from 1pm to 3pm to knit, crochet, chat, share knowledge and ideas - and are pictured here in action.
Other groups who would like to lend their support to the hospital appeal can contact Angie via email at angie.wild@tgh.nhs.co.uk
You can also donate to the appeal direct at https://www.justgiving.com/campaign/tangscanner