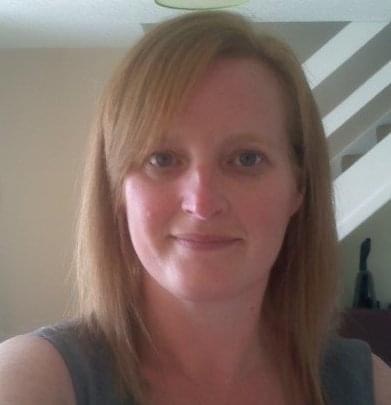 Deborah Flint, a mum-of-two from Denton, was 26 years old when she experienced the first signs of having a stroke.
Deborah, who is now 48, is sharing her story in support of the relaunch of the national 'Act F.A.S.T.' stroke campaign.
It's reminding people of the symptoms and reinforcing the importance of acting F.A.S.T. and calling 999 if you notice any single one of the signs in yourself and others.
Face – has their face fallen on one side? Can they smile?
Arms – can they raise both arms and keep them there?
Speech – is their speech slurred?
Time to call 999 if you see any one of these signs
The Complaints and Customer Care Officer at NHS Tameside and Glossop Clinical Commissioning Group (CCG) said: "In 1998, I was just 26 years old when I had my first stroke.
"When I woke up, I couldn't walk properly. My arm felt dead and I looked at myself in the mirror to see my face had dropped on one side."
Being alone at the time, she promptly phoned her local GP practice who contacted her mum and dialled 999.
She added: "In total, I was in hospital for about 2 weeks to undergo intense physio and speech therapy as I couldn't walk or talk properly.
"I was off work for about 6 months before I totally recovered. However, I have been left with a slight right-sided weakness and when I get tired, the right side of my face droops slightly."
At the time, the hospital did not know what had caused her to have a stroke and she has subsequently experienced two further Transient Ischaemic Attacks (TIAs).
Deborah continued: "Since the stroke, I have been diagnosed with Multiple Sclerosis (MS), so I still get tired and fatigued. However, this is more than likely connected to the MS.
"I have refused to let the stroke or the MS take over my life - my mantra is that they do not control me, I control them.
"I have since gone on to get married and have two children as well as continue working full time."
Throughout her recovery she received regular GP visits at home and an Occupational Health Visitor from Tameside and Glossop Integrated Care NHS Foundation Trust (ICFT). She has also received yearly checks with a neurologist and is doing well.
Deborah finished by saying: "If you think you or someone you know has/is having a stroke, act fast. It could make all the difference with recovery."
Dr Asad Ali, Co-Chair at NHS Tameside and Glossop CCG, said: "I want to thank Deborah for sharing her story as it is a stark reminder that having a stroke can affect anyone, at any age.
"A stroke is known as a 'brain attack'. It is a medical emergency that requires immediate attention as every minute is vital. That is why calling 999 is so crucial. An ambulance can give stroke patients those extra precious minutes, through faster and more specialist treatment via their knowledge of the nearest appropriate Hyper Acute Stroke Unit."
For more information, visit the CCG's Act F.A.S.T. campaign web page.
Read more from the Tameside Reporter
Click here for more of the latest news
Click here to read the latest edition of the paper online
Click here to find out where you can pick up a copy of the paper