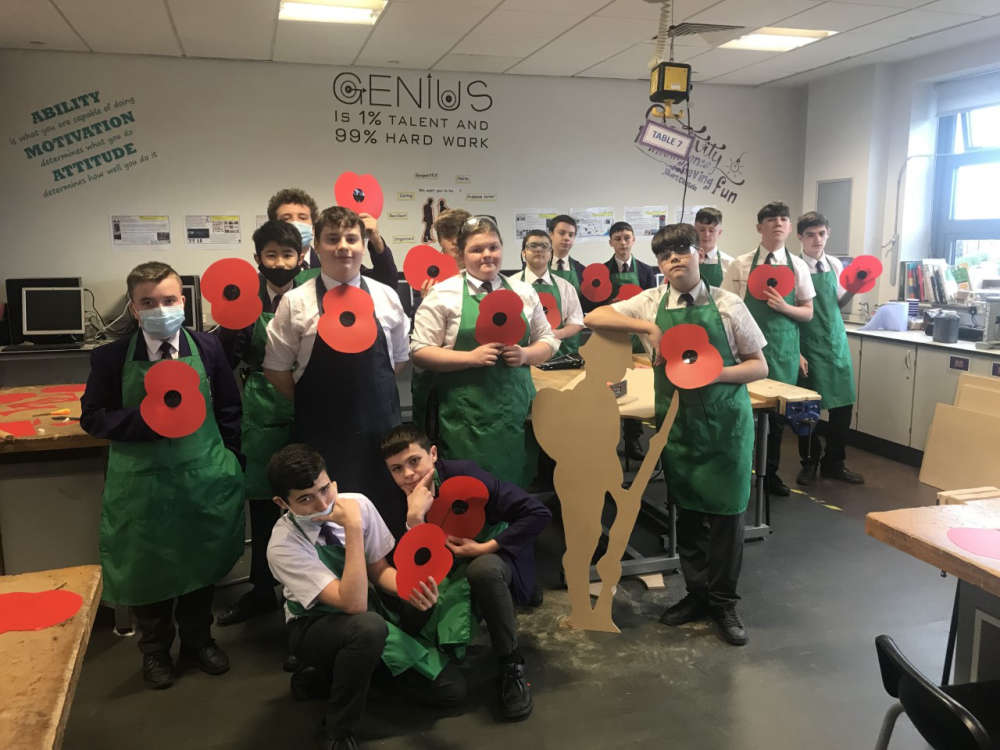 Students at Denton Community College have been hard at work during their technology lessons, making poppies to adorn the school.
Pupils used their lesson time to construct the polypropylene poppies, which have since been put up at the school entrance.
They're joined by two new silhouetted soldiers which form the basis of the schools remembrance installation.
Students from all year groups have joined together in the project, which head of technology Paula Arkinstall says has been a real education from the children.
She said: "Every year we look at ways to work with our community, being Denton Community College.
"This year we've been looking at remembrance so we've been working tirelessly over the past month.
"We've adorned the whole school site with poppies and we've had students from all different year groups creating them in their own time.
"When we talk to these students they talk about their family that are currently serving."
Denton MP Andrew Gwynne visited the school yesterday (Wednesday 10 November) and Paula said it was fantastic to have his support.
She said: "Andrew has been such a supported of everything that we do at Denton Community College, especially the technology department.
"To have him, and he's a very busy man, want to come in and see exactly what we do is just fantastic.
"We had two year 11 and five year 10 students talking to him about what they've done. It's just a real feel good factor."