A group of bowlers from Denton have been left counting the cost after being hit by arsonists AGAIN for the fourth time in four years.
The club, based at Victoria Park, are left baffled by the repeated attacks and cannot understand why they're being targeted by anti-social behaviour.
The arsonists struck sometime over the bonfire night weekend, torching a large patch of grass on the bowling green.
Now the 75-strong club are left wondering what will be next after having their old clubhouse burnt down and ladies green destroyed in just four years.
Tony Moran, Club Secretary at Denton Park Social Bowling Club, called the latest attack "beyond belief." He said: "I cannot think of any logical reason because were here as part of the community and we've got good people who gift their time to the community through this bowling club to help others who are more needy."
The green has been repaired numerous times by the council and the club themselves after recent attacks, but they're now looking to install a fence to keep the green safe and reassure their bowlers.
Tony explained the heartbreaking story of Albert Scholes, a committed bowler who passed away whilst the club was recovering from the destruction of their old club house, with his daughter saying he lost interest after not having anywhere to go in the day. Tony said: "There's a consequence to this mindless action to people who should be able to just come and sit and enjoy his bowls. Sadly that had been taken away from him by arson attacks."
The club work closely with the council and police to monitor activity in the park, but said the constant anti social behaviour is having an affect on their members. "The anti social behaviour that we have experienced in the evenings, our PCSO's have been good enough to come, but when the ladies have been playing there has been intimidation from a group of youths in the park.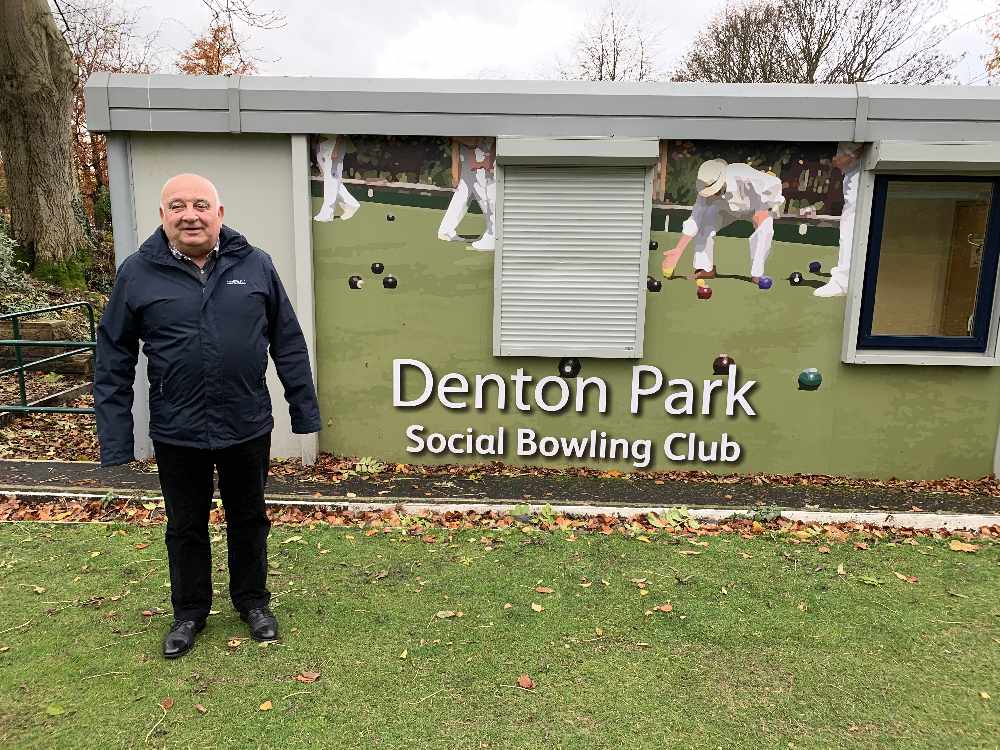 "My colleague Ian and I were talking to these youths and on the way out two of them came back and said they'd like apologise. There was a little bit of hope there."
Installation of a new fence has been agreed with the council, but the club have been told they will have to sign a lease for the land and pay for the erection and upkeep to a council design. However, Tony says that the club can't continue without it. "It was quite evident after the second arson attack and the anti social behaviour that what we needed was a perimeter fence.
"We got some quotes for a fence and we went into talks with Greenspace [Tameside Council] who've been very helpful."
It's estimated that the fence will cost the club £10,000, a number that they say they'll struggle to afford. "Some of them were quite annoyed" said Tony. "This is a public park and we do what we say on the tin - we engage with the community.
"On the other side was if that we wait forever we're never going to get one, so should we start a fence fundraising campaign?"
Two local companies have already pledged to help fund the fence, but they're still left needing to make up the difference - not an easy task for a group of mainly retired people. Tony said: "Although we're going to do this there's still a grating bit of annoyance.
"We love the park and everything we do and the fact that retired people have got to find money in this time of austerity - we know the council are strapped for cash too but so are people.
"Its not going to be easy for us to raise £10,000 but were going to have to do it so were appealing to everyone.
"We need to have it in place no later than the end of march because the season starts then.
"If we miss that starting date there might not be any bowling here.
"Lets see if we can get that Dunkirk spirit, get the funding in and get that fence in place."