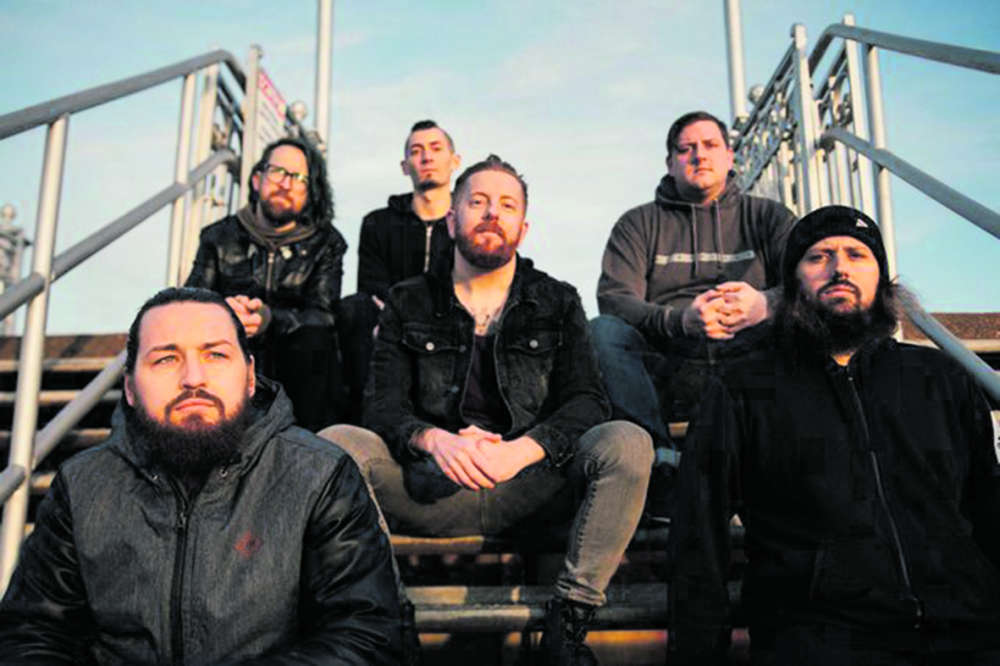 Seething Akira.
In his latest column, the Tameside Radio presenter recalls his recent trip to Ibiza and an "amazing week" of music.
Back in 2019, five friends and I booked a lads' holiday to Ibiza for the following year.
Not just attending the magical island for the clubs, bars, and whole vibe of Ibiza, but because of a rock week which was taking place across some of the main venues.
HRH Road Trips have been established for many years, and although the event had happened in Ibiza before, it was our first time attending.
A few of us love rock music and a few of the lads liked the idea of trying something new in Ibiza.
Along came 2020, Covid-19 kicked in, and the event was moved to 2021, but then the pandemic was still around, and the event was moved again, to this month.
It had begun to feel like it was never going to happen, but it finally did, and last week we attended our first HRH Road Trip to Ibiza.
We originally booked for three days, extended it to five, but didn't actually return home until we'd been there for eight days. It's safe to say we loved it.
Considering we'd been planning the trip for almost four years, so much has changed in all of our lives, for better and worse, so the fact the original planned group of us still went together was very special in itself.
Many of the headline bands who had originally been advertised had pulled out, and I'm aware of many problems and challenges the HRH team faced along the way too, but the fact an event which had been in the making for so long still happened was a huge success in itself.
So, last week, on a red hot party island mixed with clubbers and rockers, my gang, consisting of me, Nick, Ste, Bammy, Fats and Dawson - six lads from Heywood - went along and slotted right in the middle of both.
We attended many clubs and bars in our extra time there, staying at the Ibiza Rocks Hotel, and during the HRH Road Trip itself we went to many gigs, discovering bands we weren't familiar with before.
We watched many bands, but two that stood out a mile for us were The Howling Tides, a great powerful rock band, and Seething Akira, who were one of the best live bands I've ever seen.
They went on just before the headliners, at the legendary Eden club, and I can't imagine any band would actually want to follow them, they were that good, although all of the bands we saw over the whole event were faultless, and deserved to be there.
I've worked in music all of my life, and have always said that the rock crowds are some of the nicest people you could wish to be around.
Meeting so many in Ibiza, whether that be at gigs, on boat parties, or in bars, just confirmed that.
Our full eight days in Ibiza, four years since planned, was the best.
Being part of the HRH Road Trip was a great experience, one I hope to live again next year.
The extra days we added on for the more usual Ibiza experience just made our whole holiday the best we could ask for, and worth the wait.
I've shared this article this week not just to tell of my experience, but to credit HRH Road Trips, for creating an amazing week of music, which due to the pandemic had so many challenging factors stand in the way, and if HRH can still pull off a road trip that good under those circumstances, I can only imagine what an unbelievable week it must be in normal times. For those who went to Ibiza to rock in 2022 – we salute you. Hope to see you in 2023.
Read more from the Tameside Reporter
Click here for more of the latest news
Click here to read the latest edition of the paper online
Click here to find out where you can pick up a copy of the paper