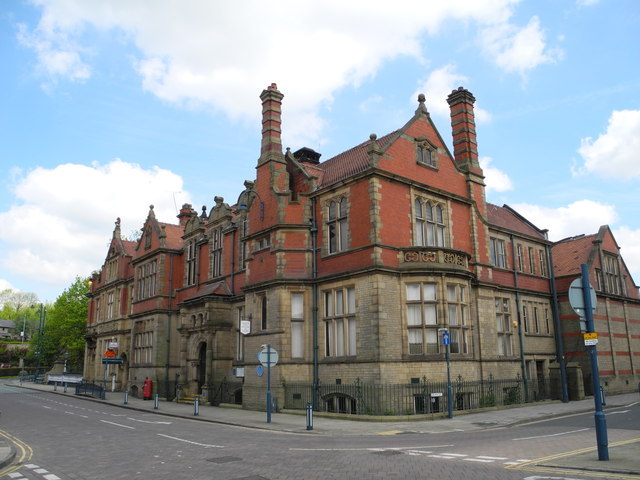 Fewer than 600 people visited Tameside's one remaining public art gallery last year.
The Astley Cheetham art gallery in Stalybridge (pictured) was open just 26 days last year, and attracted 590 people to view its exhibitions.
Coun Oliver Ryan, who visited the Trinity Street gallery for the first time this month, said he was 'disappointed' at the low visitor numbers.
Since the closure of the Tameside Central Library and Art Gallery in Ashton at the beginning of the year, Astley Cheetham is the only publicly funded gallery in the borough.
The historic Central building has been converted into council offices, and the library facilities moved into the new multi-million pound Tameside One building.
But Astley Cheetham's opening hours have since been increased to 17 hours a week to ensure residents have access to the exhibitions.
The borough's executive cabinet have approved the museum's plan for the next five years, including getting re-accredited by the Arts Council and accessing funding.
The meeting heard that the borough now has three cultural assets, the Portland Basin museum, Astley Cheetham gallery and the Museum of the Manchester Regiment.
Cabinet member for culture and heritage, Coun Leanne Feeley, said: "Museums are many things to many people, it's an eye opening immersive experience and it expands the general knowledge of our residents.
"And that can be through education but also enjoyment and it's really important to remember that museums are not a place to be afraid of or to think that they are boring – they are interesting exciting places."
During the cabinet meeting, Audenshaw Coun Ryan revealed that he had never visited any of Tameside's cultural attractions, until he was prompted to organise a day trip after reading the report.
"I cannot praise enough Portland Basin, I don't know what I expected but it was first class, it really was amazing," he said.
"Astley Cheetham was equally really good fun, I was a bit disappointed in these figures that there's not that many people that go to Astley Cheetham and I feel like that's a problem.
"I don't think people knew about it, I'm from Tameside and I didn't really know about it.
"We've got to do more about people seeing the collection and the access to that building."
Coun Feeley said they were in discussions about plans to develop the gallery space and raise the gallery's profile, which would aim to increase visitor numbers.
Cabinet member for health, and Stalybridge Coun Eleanor Wills added that she would 'fail residents' if she didn't raise accessibility issues at the Astley Cheetham gallery, which dates from 1932.
Coun Feeley responded: "Obviously we'd love to have a lift in the building, it's quite complicated, it's a listed building and would require significant investment but that is something we aware of, we're discussing and looking for opportunities."
But councillors heard that the collection at the Museum of the Manchester Regiment, which has been closed since 2015, won't be on show in full any time soon.
Council leader Brenda Warrington said she was asked frequently when they were going to be able to display the collection while the old town hall was closed.
She told councillors that 'people are missing' it.
But director of operations and neighbourhoods, Ian Saxon replied: "Unfortunately at the moment, during the temporary period that the old town hall is closed we can't display the collection.
"It's safe, it's secure and we look forward to getting it back on display but at the moment we haven't got an offer in that respect and we haven't got a facility that's fit for that purpose at the moment."
The refurbishment of the Museum of the Manchester Regiment forms part of a wider scheme for the development of Ashton Town Hall, for which capital funding has been requested.
But Mr Saxon said that they also look at the Trip Advisor ratings that they get for the museums, to gague their popularity.
"Portland Basin is consistently in the top ten attractions across Greater Manchester and the north west of England, so that's the standard that we're at," he said.
Main image by John Topping